Performance
"Four Quartets" by Pam Tanowitz / Kaija Saariaho / Brice Marden
Place
The Barbican, London, UK, May 22-25, 2019
When asked to explain what her dance had meant, Isadora Duncan said: "if I could tell you what it meant, I wouldn't have to dance it," encapsulating the idea that dance, in its traditional sense, removes the need for words. The quote reminds us that the body is capable of expressing just as much as language; that physical expression, as Duncan pointed out, can capture the emotions, thoughts and images that exist around and beyond words.
Whether finding words to express dance on paper, or bringing words and dance together in performance, a dialogue must be found between the two. When that dialogue works each can enhance the other—words offering clarity or attributing purpose to something expressed physically, dance filling the abstract space that words sometimes too harshly cut off.
In Pam Tanowitz's "Four Quartets," a work set to T. S. Eliot's post-war masterpiece and performed recently in London at the Barbican, that essential dialogue is not always apparent and, for me at least, that was the work's catching point.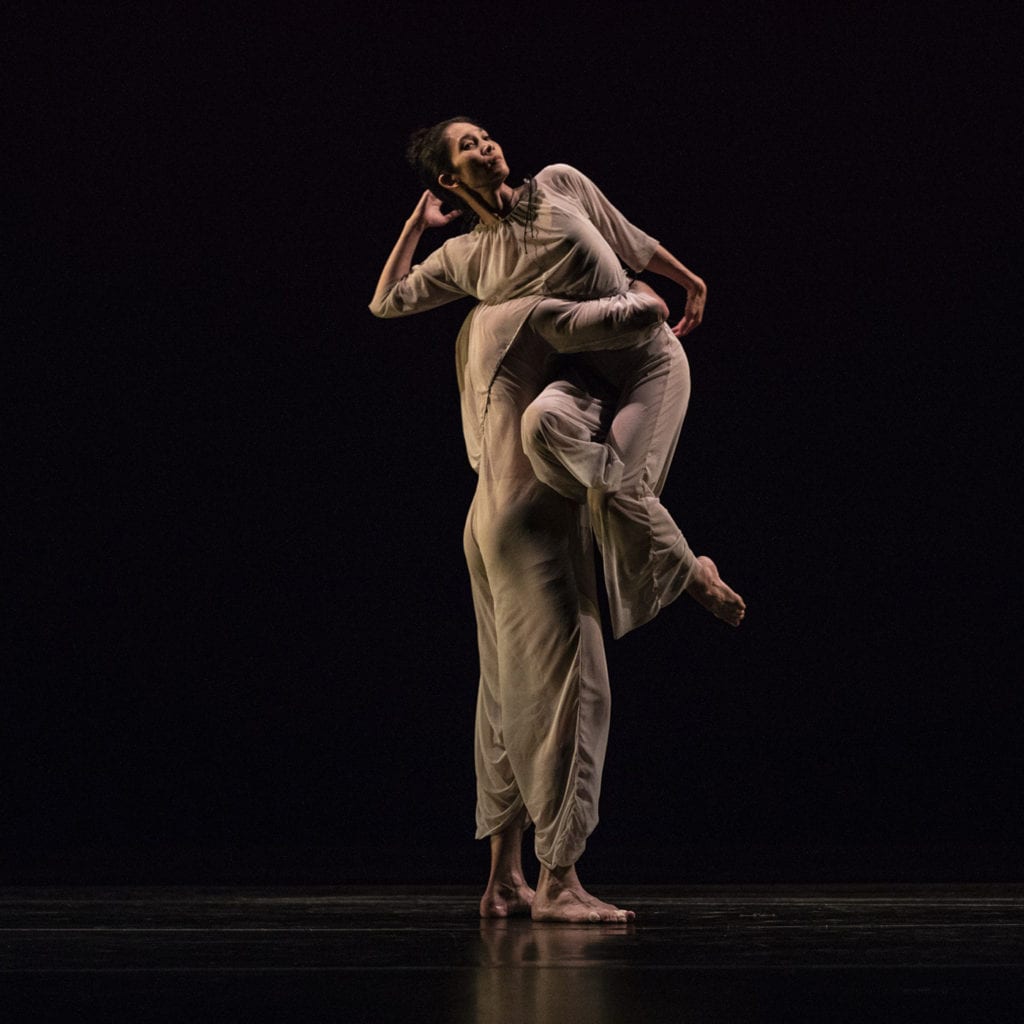 T. S. Eliot's poetic quartet is rich in imagery, imbued with multiple meanings. The words layer, complex and contemplative. They are performed live by Kathleen Chalfant who reads with an understated but captivating thoughtfulness, her subtle intonation gently bringing the images hidden within Eliot's extensive text to the fore. A composition by Kaija Saariaho accompanies the text; a close knit collaboration in which music accents rhythms, enhances a mood, or builds an atmosphere—but never intrudes.
Tanowitz' movement is not as close knit. In itself, the work she has created is a beautiful composition. Her style is rooted in classical technique but deconstructed in a way that, while it has elements of techniques more familiar from the work of Cunningham and Graham, also has a distinctive freedom and playfulness. It's clean and linear; bodies tilt and curve, but also skip and leap through space with the lightness of classical petit allegro.
Tanowitz starts slowly, the dancers moving with control and precision to the accompaniment of Chalfont's reading. Gradually the dance builds in complexity, layering ideas, steps, images and rhythms, much like Eliot's poetry does with words. That is the most distinctive connection between the two works presented—and while they are technically one work, it does so often feel as though we are watching two parallel pieces shown in conjunction with each other.
Across these four poems recur ideas of dance and stillness and in the moments where the movement pauses and listens "the dance," as Eliot says in this very text, "begins." As the dancers move minutely in response to the words we hear they become like apparitions passing briefly through our world; reflections, perhaps, of the memories and encounters caught at in Eliot's words. Then they break into movement again, scattering steps across the stage, and the vision is lost. The words continue to weave a rich tapestry of language, the dance moves on and, once again, we return to watching two works presented alongside each other.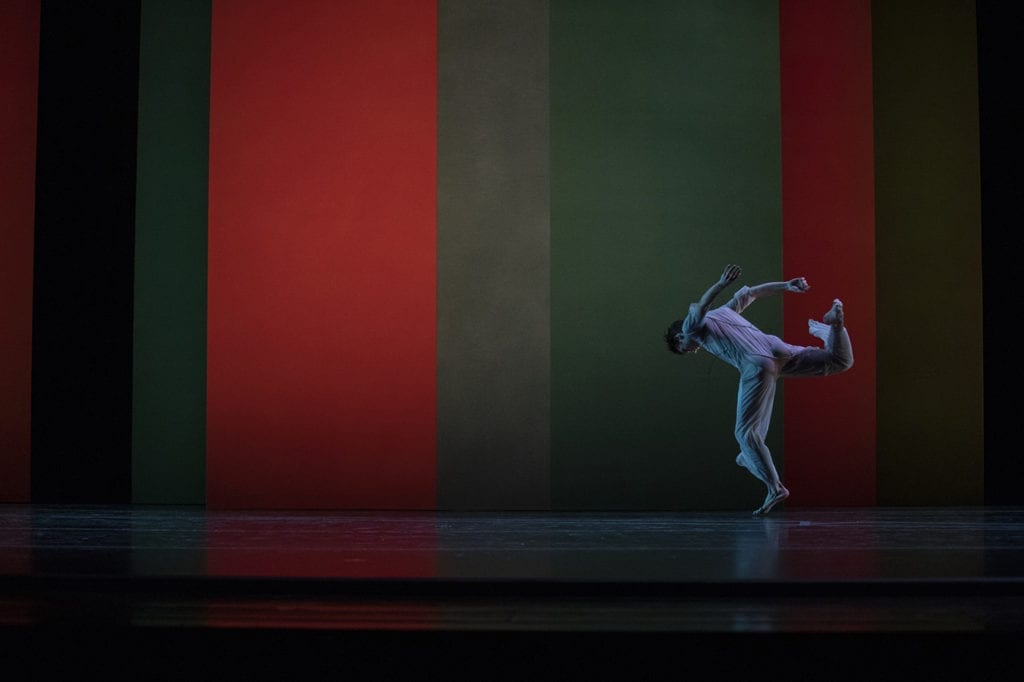 Brice Marden's design, with an aesthetic that suits both Tanowitz's abstract choreography and the post-war period of Eliot's text, offers a small bridge between the world we hear and the world we see on stage. It feels closely connected with the movement; a minimalist, abstract design of moving screens which create layered depths upon the stage. It allows dancers to appear and disappear, building or reducing in complexity in line with the movement and words.
All its elements combined, "Four Quartets" is a beautiful work and there is much to engage with. Yet as the words pour across the movement, tangled and filled with a vision beyond their description, Tanowitz doesn't seem to offer an extension. There's a subtle reflection of the rhythms and complexity of Eliot's language in the rhythms and layering of her choreography but ultimately, it feels like the dance and poetry could exist alone. In the dancers' movement we witness another beautiful and abstract form unfold, but not in a way that extends the imagery of the words we hear.