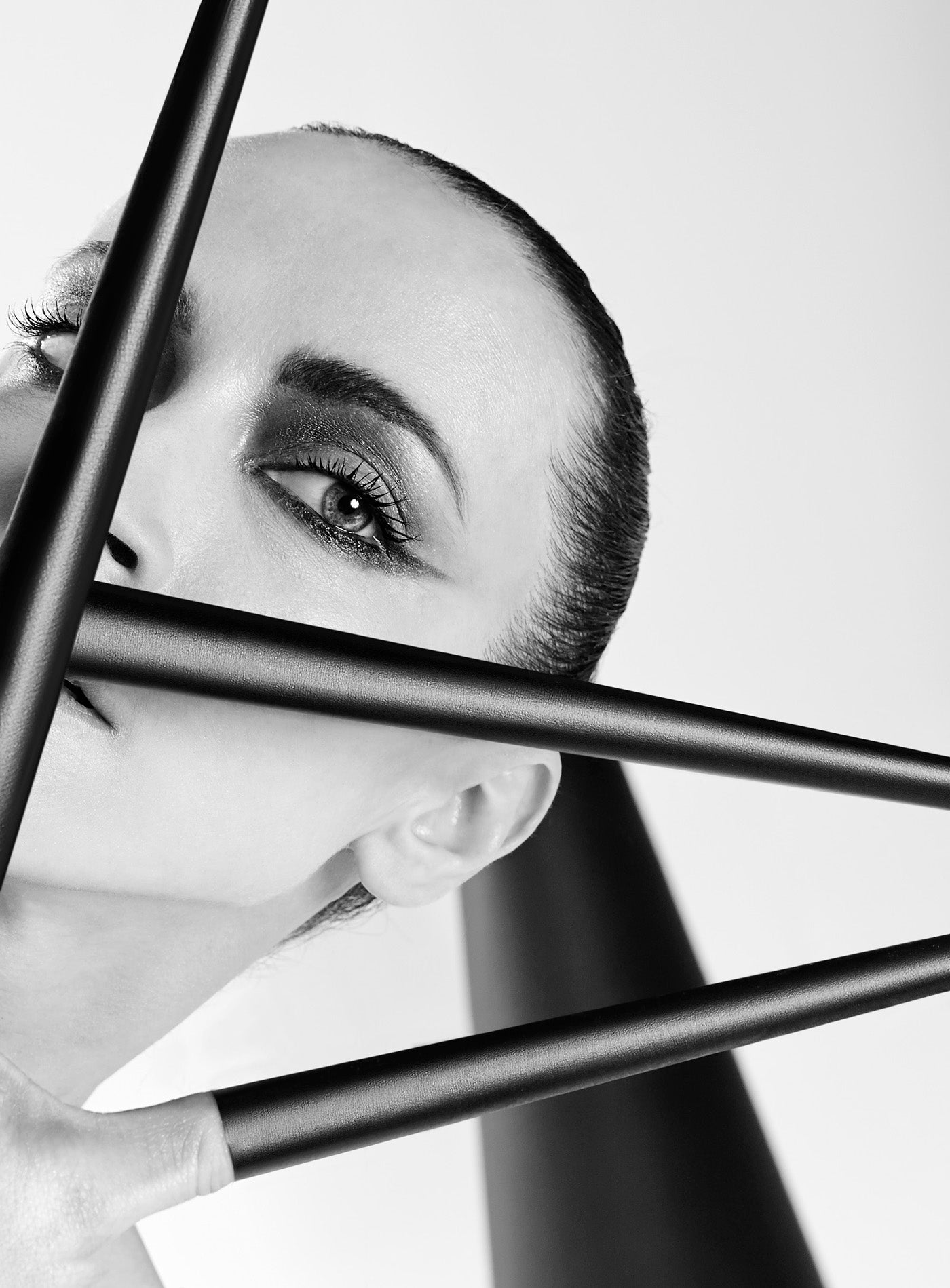 Editor
Penelope Ford
Penelope is the founding editor of Fjord Review, international magazine of dance and ballet. Penelope graduated from Law and Arts with majors in philosophy and languages from the University of Melbourne, Australia, before turning to the world of dance. She lives in Italy.
---
Apollinaire Scherr
Apollinaire Scherr has written regularly for the Financial Times, the New Yorker, the New York Times, and Newsday, and contributed to Salon, New York magazine, the Village Voice, Elle, the San Francisco Chronicle, Barnard magazine, and Flash Art International.
---
Claudia Lawson
Claudia Lawson is a dance critic based in Sydney, Australia, writing regularly for ABC Radio National, ABC Arts, and Fjord Review. After graduating with degrees in Law and Forensic Science, Claudia worked as a media lawyer for the ABC, FOXTEL and the BBC in London, where she also co-founded Street Sessions dance company. Returning to Sydney, Claudia studied medicine and now works as a doctor. She is the host of the award-winning Talking Pointes Podcast.
---
Faye Arthurs
Faye Arthurs is a former ballet dancer with New York City Ballet. She chronicled her time as a professional dancer in her blog Thoughts from the Paint. She graduated summa cum laude with a B.A. in English from Fordham University. She lives in Brooklyn with her partner and their sons.
---
Gracia Haby 
Using an armoury of play and poetry as a lure, Gracia Haby is an artist besotted with paper. Her limited edition artists' books, and other works hard to pin down, are often made collaboratively with fellow artist, Louise Jennison. Their work is in the collections of the National Gallery of Australia and state libraries throughout Australia to the Tate (UK). Gracia Haby is known to collage with words as well as paper.
---
Lorna Irvine
Based in Glasgow, Lorna was delightfully corrupted by the work of Michael Clark in her early teens, and has never looked back. Passionate about dance, music, and theatre she writes regularly for the List, Across the Arts and Exeunt. She also wrote on dance, drama and whatever particular obsession she had that week for the Shimmy, the Skinny and TLG and has contributed to Mslexia, TYCI and the Vile Blog.
---
Madison Mainwaring
Madison Mainwaring is a graduate student at the École des Hautes Études en Sciences Sociales in Paris. Her research focuses on the Romantic ballet and the way its danseuses were perceived by female audience members at the beginning of the nineteenth century. Her writing and criticism has been featured by The Atlantic, The New York Times, The Paris Review, BOMB, The Brooklyn Rail, and VICE Magazine, among other publications.
---
Merilyn Jackson
Merilyn Jackson has written on dance for the Philadelphia Inquirer since 1996 and writes on dance, theater, food, travel and Eastern European culture and Latin American fiction for publications including the New York Times, the Warsaw Voice, the Arizona Republic, Phoenix New Times, MIT's Technology Review, Arizona Highways, Dance, Pointe and Dance Teacher magazines, and Broad Street Review. She also writes for tanz magazin and Ballet Review. She was awarded an NEA Critics Fellowship in 2005 to Duke University and a Pennsylvania Council on the Arts Fellowship for her novel-in-progress, Solitary Host.
---
Merli V. Guerra
Merli V. Guerra is a professional dancer and award-winning interdisciplinary artist with talents in choreography, filmmaking, writing, and graphic design based in Boston, MA, and Princeton, NJ. She is Co-Founder and Artistic Director of Luminarium Dance Company (Boston, MA), and has performed lead roles with modern and Odissi companies on international tours to India (2007, 2012) and Japan (2009), while her choreographic works, screendance films, and installations have been presented by more than 80 events across the U.S. and abroad in Canada, Germany, and Italy. As a writer, Guerra is Senior Contributor to The Arts Fuse (curating its weekly "top pick" dance events across New England), and a ballet and contemporary dance critic for the international Fjord Review, and Dance International magazine. She is an MFA in Dance candidate at Rutgers University (New Brunswick, NJ), and frequently acts as a guest choreographer, panelist, speaker, and advocate for the arts throughout New England and the Mid-Atlantic.
---
Oksana Khadarina
Oksana Khadarina is a Washington, DC–based dance writer. She has been covering dance at The John F. Kennedy Center for the Performing Arts, as well as in New York City and internationally, since 2006. She has written for Dance Magazine, Pointe and DanceTabs, among other publications.
---
Rachel Elderkin
Rachel Elderkin is a freelance dance artist and writer based in London. She is a contributor to The Stage and a member of the UK's Critics' Circle. She has previously written for publications including Fjord Review, Exeunt, British Theatre Guide, londondance.com, the Skinny (Scotland) and LeftLion (Nottingham) where she was Art Editor.
---
Rachel Howard 
Rachel Howard is the former lead dance critic of the San Francisco Chronicle. Her dance writing has also appeared in the New York Times, the Hudson Review, Ballet Review, San Francisco Magazine and Dance Magazine.
---
Rachel Stone
Rachel Stone is a freelance writer based in Brooklyn, New York. She has published interviews, cultural criticism and reportage in publications including The New Republic, BOMB Magazine, Real Life Magazine, and other publications.
---
Rebecca Ritzel
Rebecca J. Ritzel is a Baltimore-based arts journalist. She served as the Washington Post's theater columnist from 2014-2016. Her cultural coverage has appeared in more than two dozen British and North American outlets, including the New York Times, the National Post, National Public Radio and Teen Vogue.
---
Sara Veale
Sara Veale is a London-based writer and editor. She's written about dance for the Observer, the Spectator, DanceTabs, Auditorium Magazine, Exeunt and more. Her first book, Untamed: The Radical Women of Modern Dance, will be published in 2024.
---
Victoria Looseleaf 
Victoria Looseleaf is an award-winning, Los Angeles-based international arts journalist who covers music and dance festivals around the world. Among the many publications she has contributed to are the Los Angeles Times, the New York Times, Dance Magazine and KCET's Artbound. In addition, she taught dance history at USC and Santa Monica College. Looseleaf's novella-in-verse, Isn't It Rich? is available from Amazon, and and her latest book, Russ & Iggy's Art Alphabet with illustrations by JT Steiny, was recently published by Red Sky Presents. Looseleaf can be reached through Twitter, Facebook, Instagram and Linked In, as well as at her online arts magazine ArtNowLA.
---
Josephine Minhinnett
Jo is an artsworker and writer from Toronto. She graduated with an M.A. in Photographic Preservation from Ryerson University and has worked in museums and archives across Canada and the U.S. In the field of dance, she is interested in creative practices that challenge traditional ideas of performance. Jo trained at Canada's National Ballet School and the École Supérieure de Danse de Cannes Rosella Hightower.
---
Madelyn Coupe
Madelyn is a Dramaturg and Former Ballerina based in Brisbane. She holds a BA (Honours) in Drama and is currently undertaking postgraduate study specialising in Classical Ballet Dramaturgy.
---
Veronica Posth
Veronica Posth is an art historian and art and dance critic based in Berlin. She studied Art at the University and Fine Art Academy of Florence, at the University of Glasgow and at the University of Applied Sciences in Potsdam; and Dance in various schools and academies in Florence, London, Glasgow and Berlin. Besides reviewing art and dance for numerous printed and online magazines, Veronica also works as a dance dramaturge.
---
Ilena Peng
Ilena Peng is a freelance journalist whose writing has appeared in Pointe Magazine, The DC Line and Washington City Paper, among others.
---
Caroline Shadle
Caroline Shadle is from Chicago where she trained on a pre-professional ballet track at the Ruth Page Center for the Arts and The Joffrey Academy of Dance. After graduating from Wesleyan University with a degree in American Studies and English, she moved to New York to work in programming at The Joyce Theater. Caroline is currently pursuing a master's degree in Dance Studies at NYU's Gallatin School of Individualized Study and working as a freelance writer.
---
Marina Harss
Marina Harss is a dance writer in New York, a frequent contributor to the New York Times and the New Yorker Magazine, as well as to Dance Magazine and Fjord Review. She is the author of a book about the choreographer Alexei Ratmansky, scheduled for publication by Farrar Straus and Giroux in 2023.
---
Paul McInnes
Paul is the senior editor of Tokyo Weekender (TW) which is a popular English-language lifestyle magazine based in Japan. He is also the former editor-in-chief of Metropolis magazine. He has previously held contributing editor and writer roles with publications including The Japan Times, Monocle, The Telegraph, Time Out, The SPIN OFF, Tokyo Art Beat and acted as Japanese cultural advisor to British analysis specialist Stylus — which serves global industry CEOs. He has also worked and consulted for leading European fashion retail websites Tres Bien (Sweden) and NOUS (France). Paul holds an MA in English and Theatre Studies and an MPhil (Distinction) in American Studies from the University of Glasgow.
---
Róisín O'Brien
Róisín is a dance artist and writer based in Edinburgh, Scotland. She regularly writes for Springback Magazine, The Skinny and Seeing Dance, and has contributed to The Guardian and Film Stories. She loves being in the studio working on a new choreography with a group of dancers, or talking to brilliant people in the dance world about their projects and opinions. She tries not to spend too much time obsessing over Crystal Pite.
---
Sophie Bress
Sophie Bress is an arts and culture journalist based in Salt Lake City, Utah. In her writing, she focuses on placing the arts within our cultural conversations and recognizing art makers as essential elements of our societal framework. Sophie holds a Master's degree from the University of Southern California's Annenberg School of Communication and Journalism. She has been published in Dance Magazine, L.A. Dance Chronicle, The Argonaut, Festival Advisor, and more.
---
Valentina Bonelli
Valentina Bonelli is a dance journalist and critic based in Milan, and a longtime contributor to Vogue Italia and Amadeus. She is a correspondent from Italy for international dance magazines such as Dance Europe and Dance Magazine Japan. As a scholar her main interest lies in the XIX century Russian ballet, in its connections with the Italian ballet school. She has translated and edited Marius Petipa's Memoires (2010) and Diaries (2018) into Italian, and she is currently writing essays and biographies about La Scala ballerinas dancing at Russian Imperial theatres.
---
Candice Thompson
Candice Thompson has been working in and around live art for over two decades. She was a dancer with Milwaukee Ballet before moving into costume design, movement education and direction, editing and arts writing. She attended New York University's Tisch School of the Arts, graduated from St. Mary's College LEAP Program, and later received an MFA in literary nonfiction from Columbia University. She has written extensively about dance for publications like Andscape, The Brooklyn Rail, Dance magazine, and ArtsATL, in addition to being editorial director for DIYdancer, a project-based media company she co-founded.
---
Cecilia Whalen
Cecilia Whalen is a writer and dancer from Charlotte, North Carolina. She is a graduate of the University of North Carolina at Charlotte and holds a bachelor's degree in French. Currently, Cecilia is studying composition at the Martha Graham School for Contemporary Dance in New York City. She lives in Brooklyn.
---
Karen Hildebrand
Karen Hildebrand is former editorial director for Dance Magazine and served as editor in chief for Dance Teacher for a decade. An advocate for dance education, she was honored with the Dance Teacher Award in 2020. She follows in the tradition of dance writers who are also poets (Edwin Denby, Jack Anderson), with poetry published in many literary journals and in her book, Crossing Pleasure Avenue (Indolent Books). She holds an MFA from the Program for Writers at Warren Wilson College. Originally from Colorado, she lives in Brooklyn.
---
Emily May
Emily May is a British-born, Berlin-based arts writer and editor specializing in dance and performance. An alumna of Trinity Laban Conservatoire for Music and Dance and a member of the Dance Section of the U.K. Critics' Circle, she regularly contributes to publications across Europe and America including Dance Magazine, Art Review, Frieze, The Stage, Flash Art, The Brooklyn Rail, and Springback Magazine. She is currently an editor at COLORSxSTUDIOS, where she launched and continues to manage a new editorial platform.
---
Sharon Rodden
Sharon Rodden is a lifelong lover of dance and believer that music and movement are joyful pursuits that make life worth living. Sharon studied modern dance in high school and college, with the intention of being a dance therapist. After an extensive career in technical writing and publishing, she has returned to studying dance at RVCC, with the intention of getting an Associates degree in Fine Arts in Dance. She is a certified exercise instructor, and enjoys teaching movement to seniors and special needs patients, which she is currently doing at studios in Hunterdon and Somerset Counties.
---
Lauren Wingenroth
Lauren Wingenroth is a New York City-based writer with bylines in Dance Magazine, Pointe Magazine, Playbill, ESPN and others. Formerly, she was the editor in chief of Dance Teacher Magazine and an editor at Dance Magazine.
---
Chava Pearl Lansky
Chava Pearl Lansky is a Brooklyn-based writer completing an MA in Biography and Memoir at the CUNY Graduate Center. Formerly an associate editor at Pointe, she is currently a contributing writer at Dance Magazine. Chava has also written on dance for publications including Tablet, Playbill, Musical America, Dance Teacher, and Dance Spirit Magazine. Originally from Amherst, MA, she holds a BA in Dance and English from Barnard College.
---
April Deocariza
April is a freelance writer based in Cincinnati, Ohio. Her work has also appeared in Dance Magazine, Pointe, and Dance Teacher. A native of Los Angeles, California, April graduated from Loyola Marymount University with a B.A. in Communications and minor in Dance. She was trained in the Vaganova and Cuban methods of classical ballet for more than 15 years.
---
Martha Anne Toll
Martha Anne Toll's debut novel, Three Muses, an immersive look into the ballet world, won the Petrichor Prize for Finely Crafted Fiction, and has been published to glowing reviews. Toll is a book reviewer and author-interviewer at NPR Books, the Washington Post, Pointe Magazine, The Millions, and elsewhere. She has recently joined the Board of Directors of the PEN/Faulkner Foundation.
---
Karen Greenspan
Karen Greenspan is a New York City-based dance journalist and frequent contributor to Natural History Magazine, Dance Tabs, Ballet Review, and Tricycle among other publications. She is also the author of Footfalls from the Land of Happiness: A Journey into the Dances of Bhutan, published in 2019.
---
Alessandra Tribotti
Alessandra is a researcher and UN volunteer pursuing a career in human rights and international criminal law. Her interests, dance-wise, range from classical ballet to neoclassical ballet, contemporary dance, dance theatre and the development of new choreographic languages and intellectual approaches to movement and space.
---
Erica Getto 
Erica Getto is a writer based in Brooklyn.
---
Jade Larine
Jade is a Paris-based public official and dance critic who specialises in both Russian ballet and classical repertoire. In her early years, she lived in Ottawa and Washington DC but her interest lies in Russia now. Besides contributing to cultural media, in French and English, she carries out research on the choreographic transition at the Bolshoi Theater.
---
Jonelle Seitz
Jonelle Seitz is a writer and editor in Austin, Texas. She has contributed dance reviews and articles to the Austin Chronicle since 2007 and is a member of the Austin Critics Table. Her dance writing has also appeared in Dance Europe, dancemagazine.com, Ballet Review, and AdobeAirstream. Previously a ballet dancer, she aims to discover those who move, what moves them, and why they are so important to those of us who watch.
---
Kosta Karakashyan 
Kosta Karakashyan is a Bulgarian director, choreographer, and writer completing a BA in Dance at Columbia University. A two-time Bulgarian National Ballroom Champion, Kosta has performed on Dancing With the Stars Vietnam. His creative agency Studio Karakashyan's recent works include music videos for Bettan and Acrillics and documentary dance film Waiting for Color about the ongoing LGBTQ+ persecution in the Chechnya. Kosta has written for Dance Magazine and choreographed for Columbia Ballet Collaborative.
---
Shelby Elsbree 
Shelby Elsbree trained at the Sarasota Ballet Academy and the School of American Ballet in 2004. In 2009 she joined Royal Danish Ballet, where she danced for four years. In 2013 she joined Boston Ballet. She is currently pursuing her bachelor's degree in Psychology at Columbia University in New York City.
---
Tara Sheena 
Tara Sheena is a dance artist and writer originally from Detroit, MI. She has enjoyed collaborating on recent performances with Laurel Snyder, Nadia Tykulsker and Molly Poerstel. Other current projects include writings in Hyperallergic, the Brooklyn Rail. She currently lives in Brooklyn, NY.
---
Theresa Ruth Howard
Theresa Ruth Howard is a former member of the Dance Theater of Harlem, and Armitage Gone! Dance, she has worked extensively with choreographer Donald Byrd, and has been a guest artist with Complexions Contemporary Ballet. She has contributed to Source and Pointe, Expressions, Tanz, and Dance Magazine. She has been a member of the Ballet Faculty at the Ailey School, for over 17 years and has taught and choreographed internationally. Ms. Howard founded MoBBallet.org works as a consultant and diversity strategist.
Good Subscription Agency