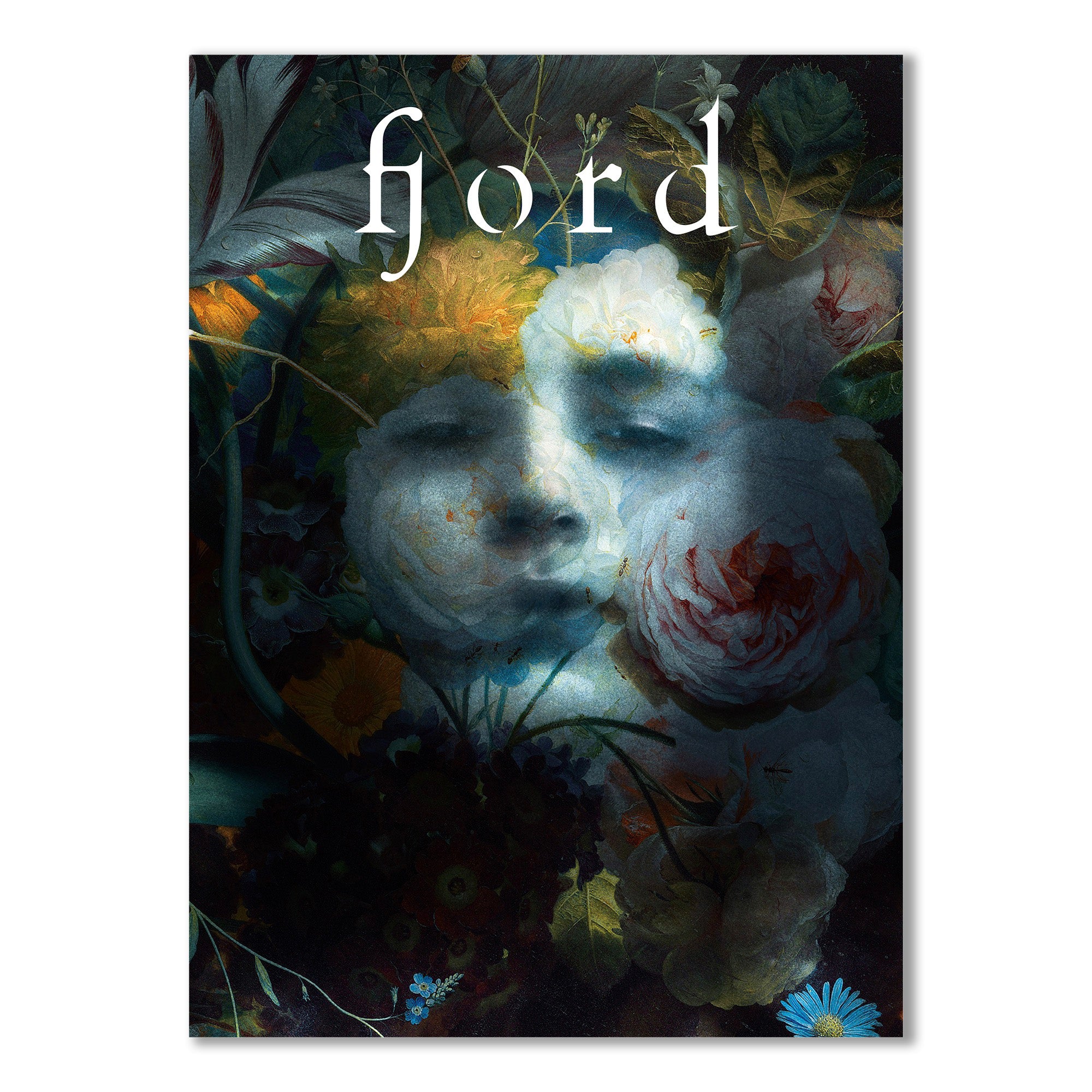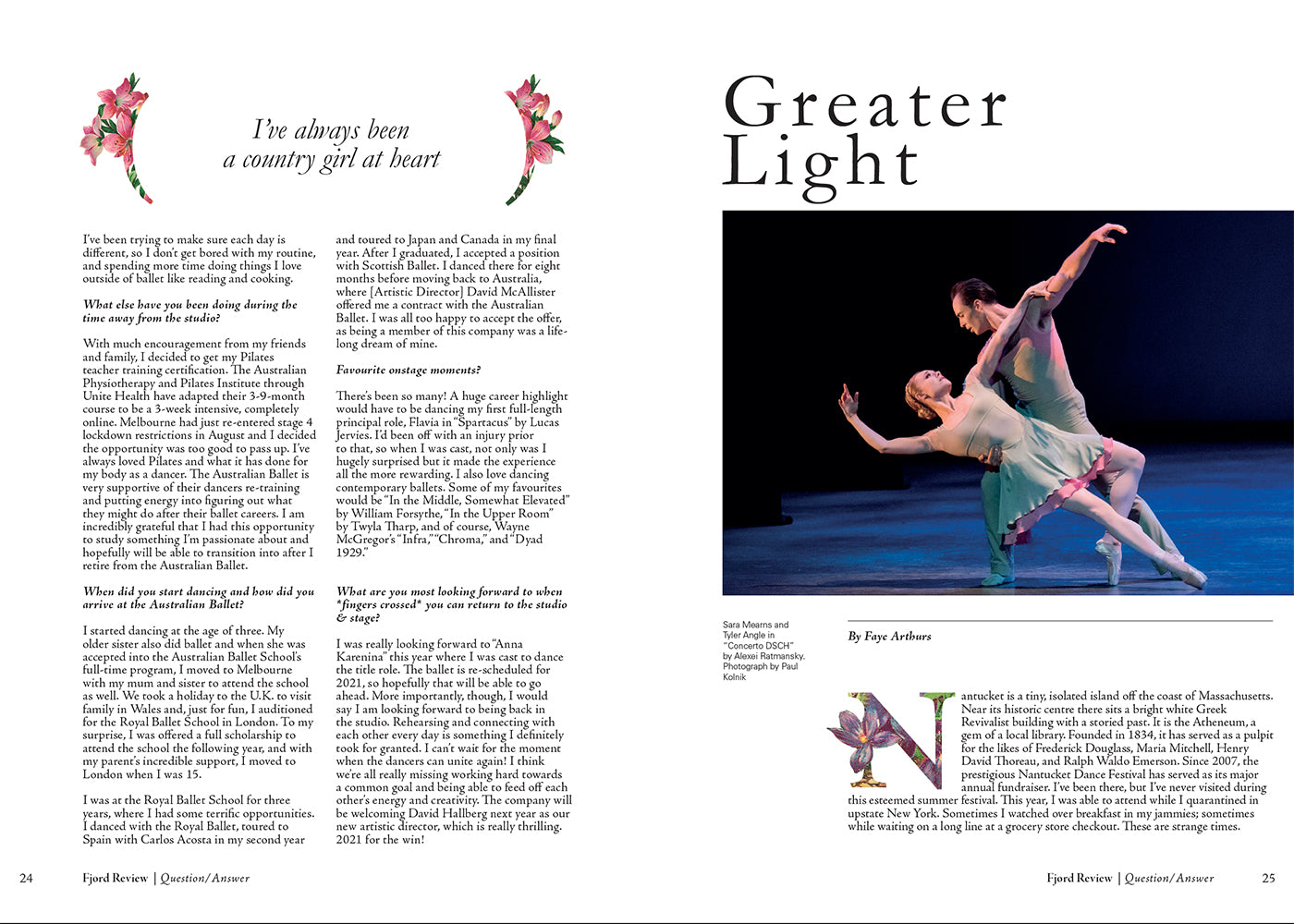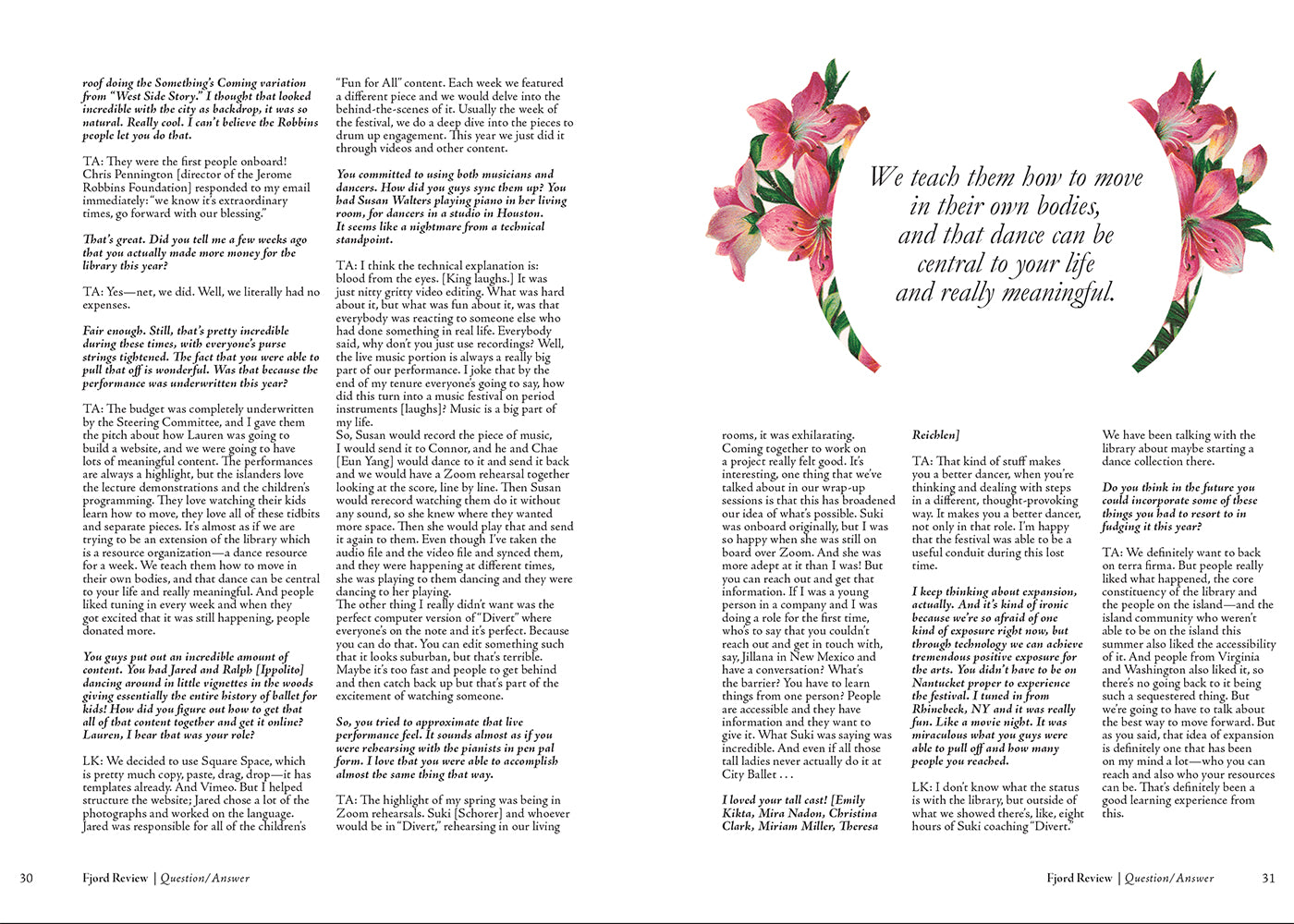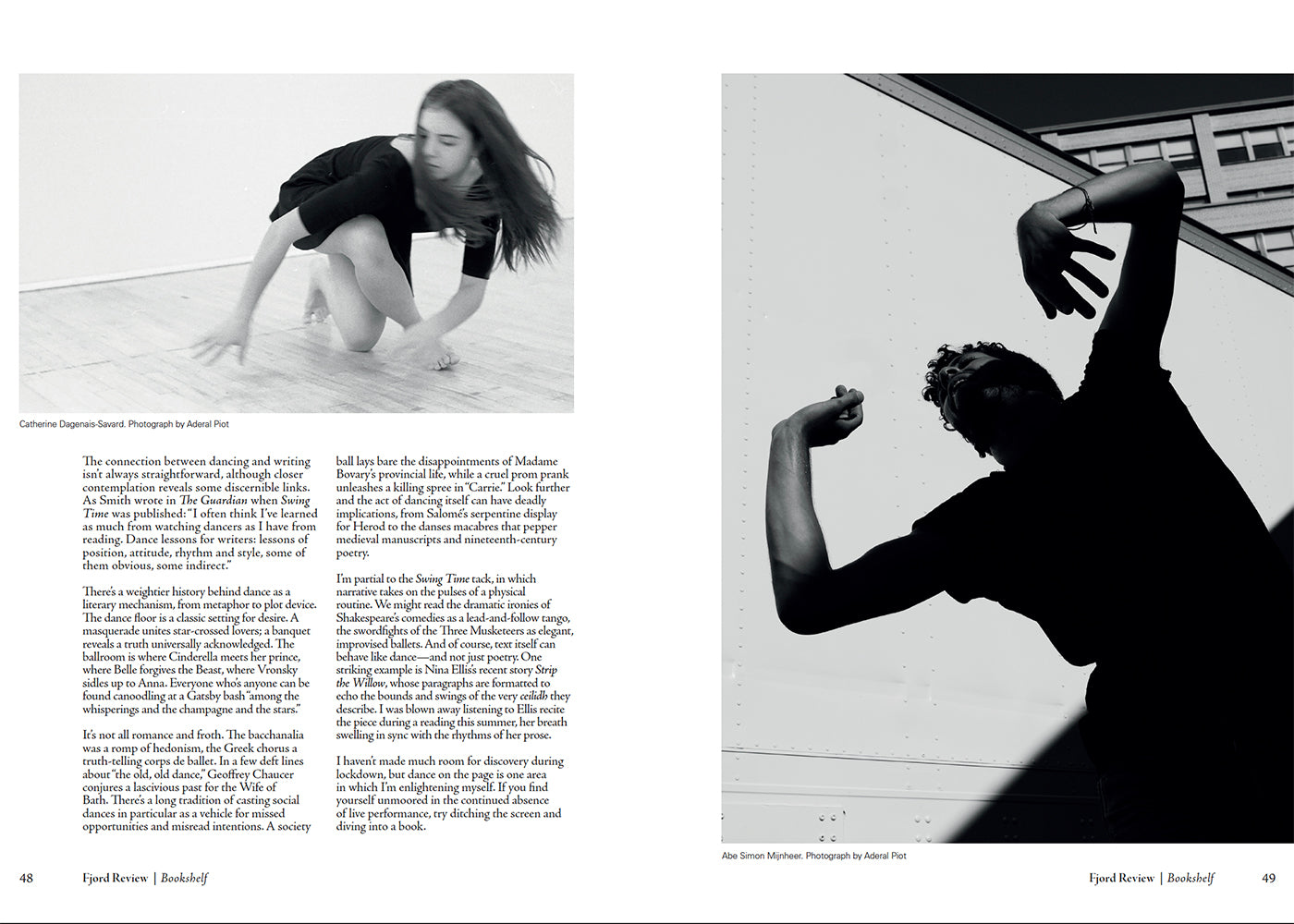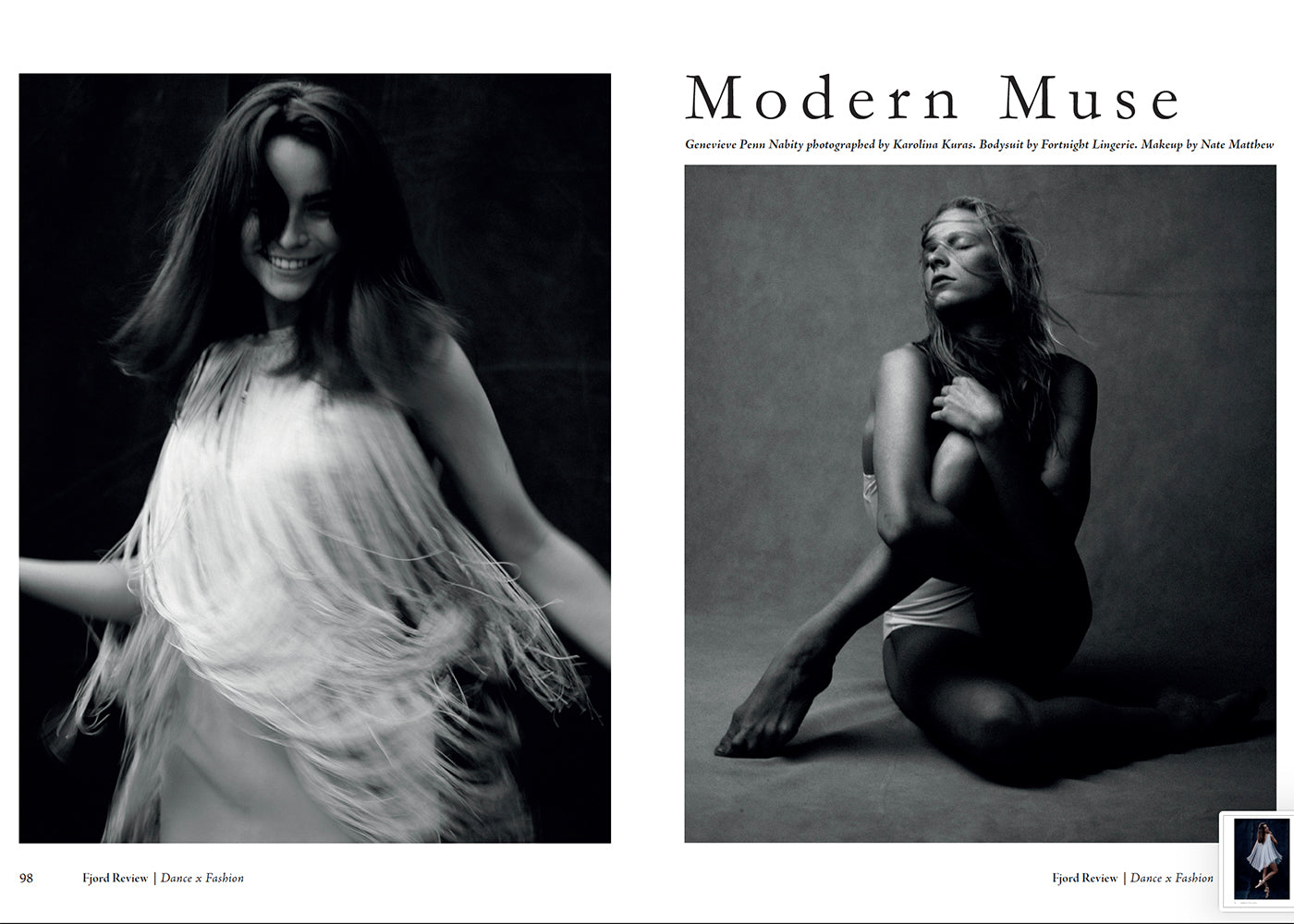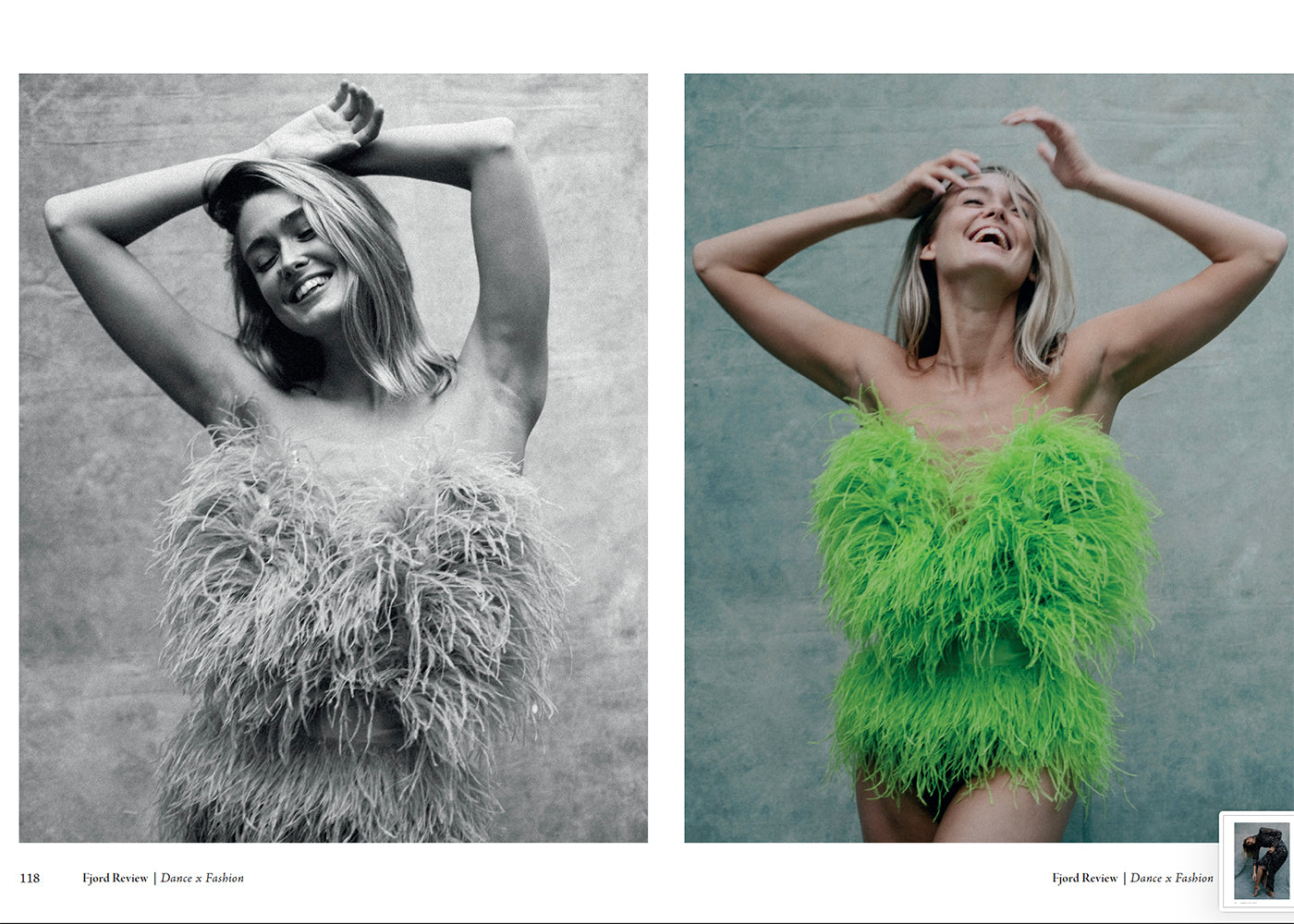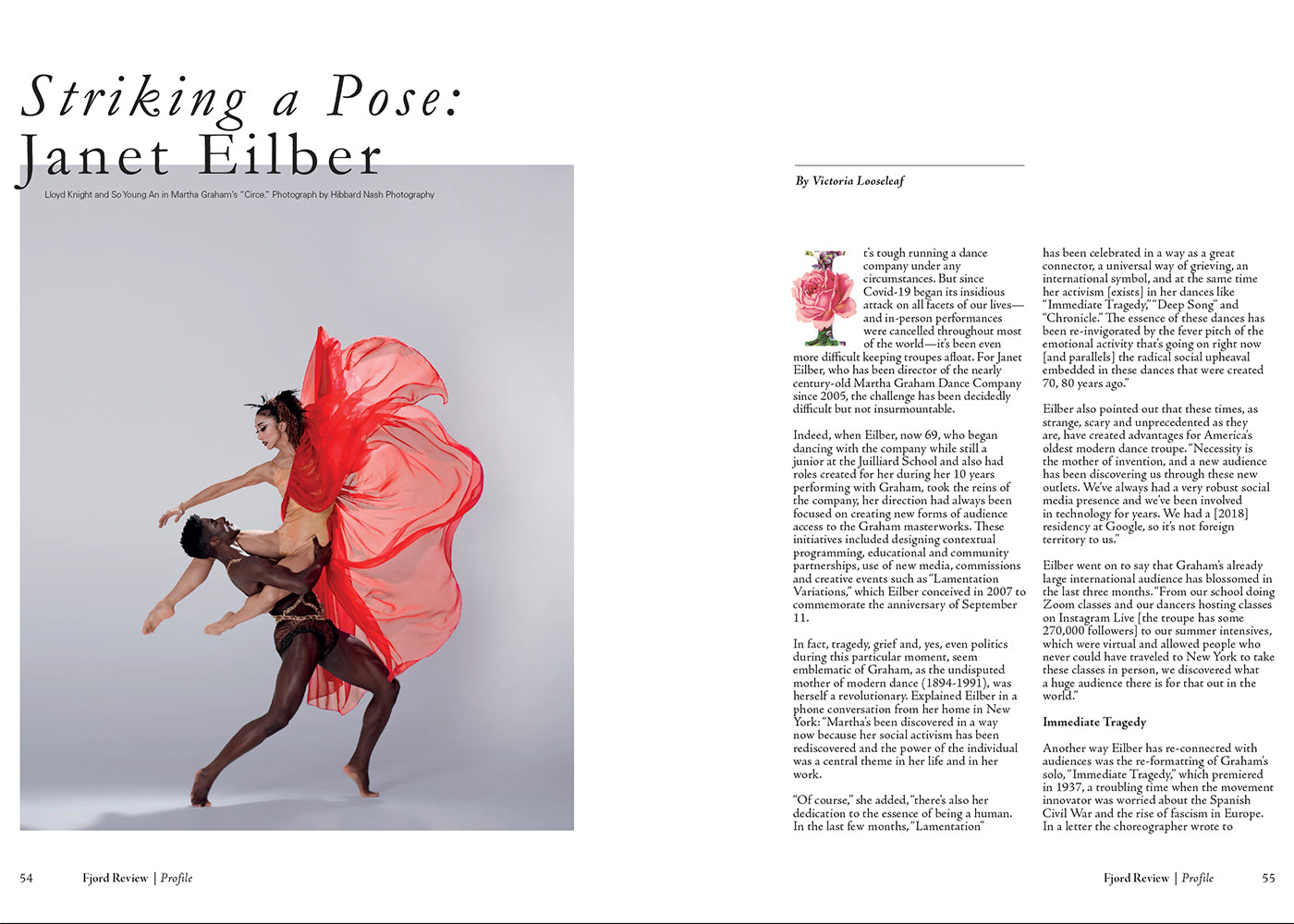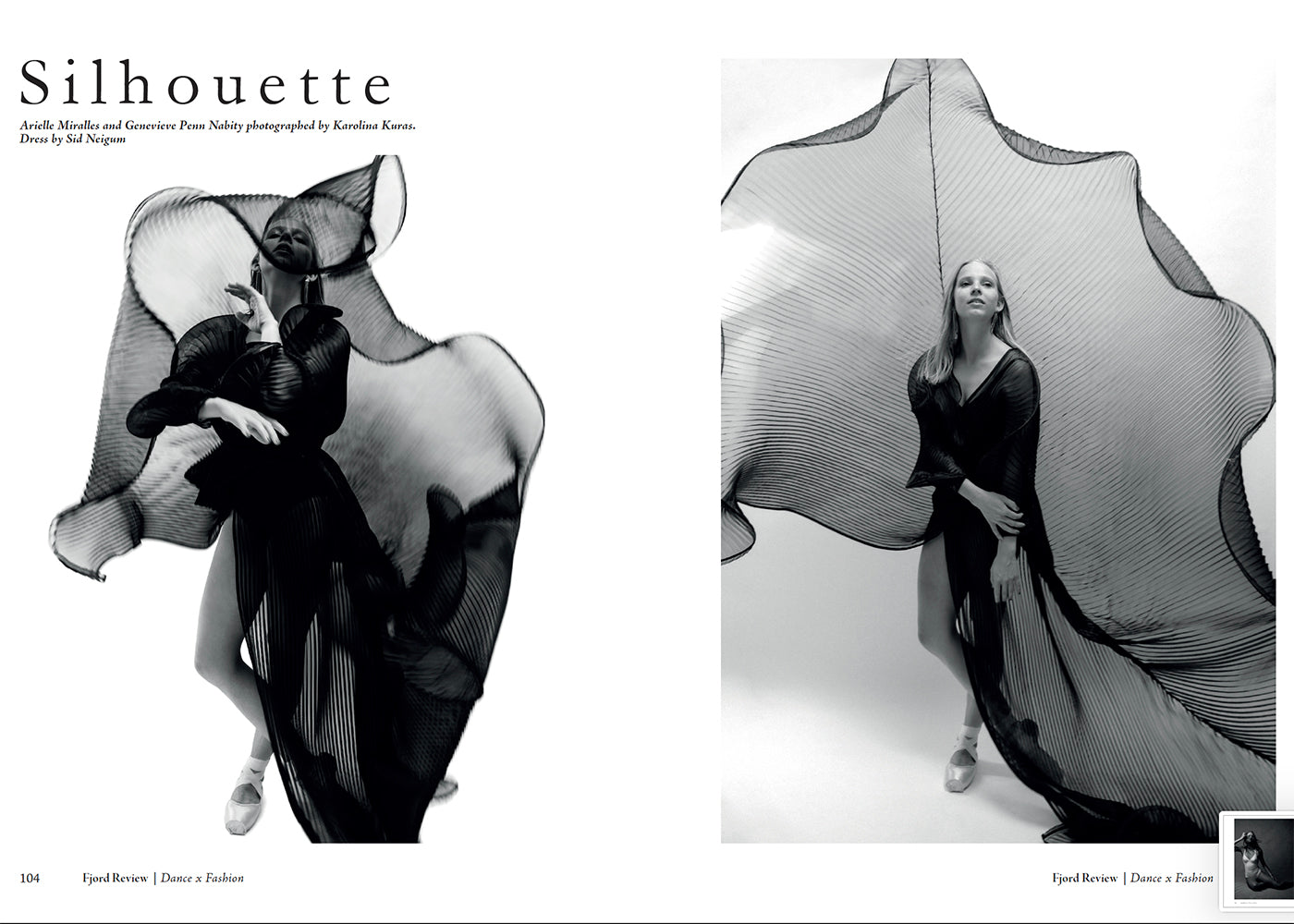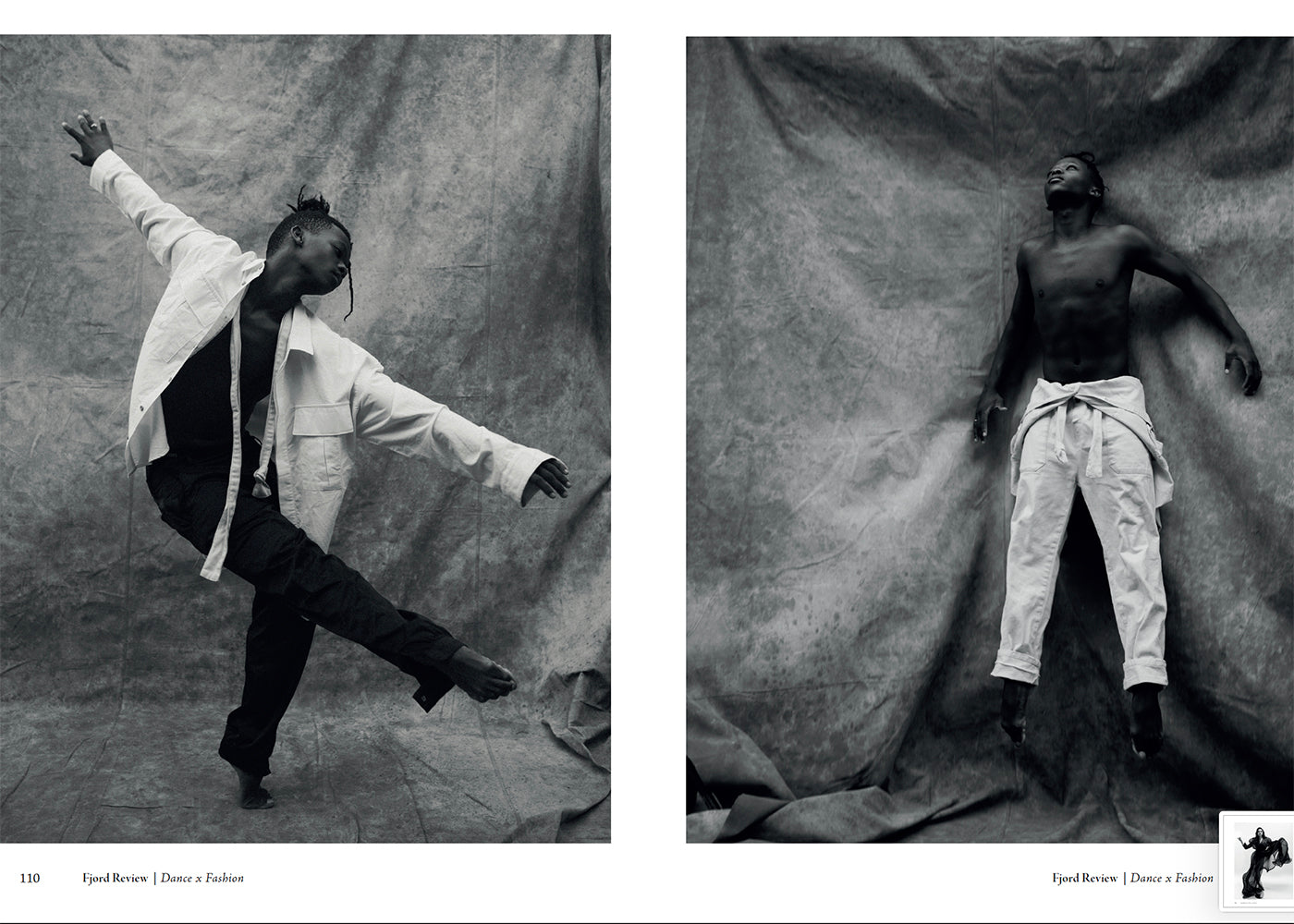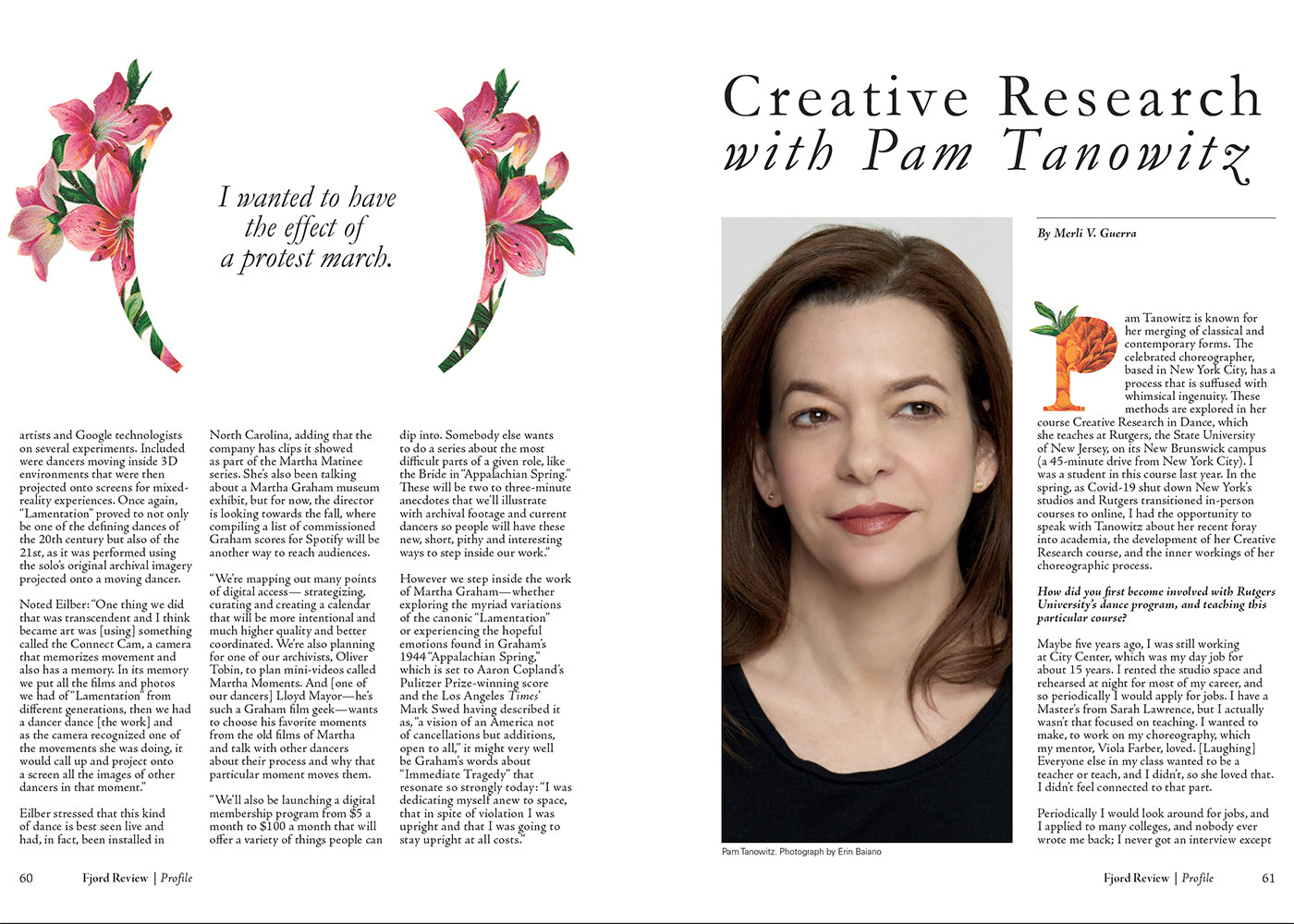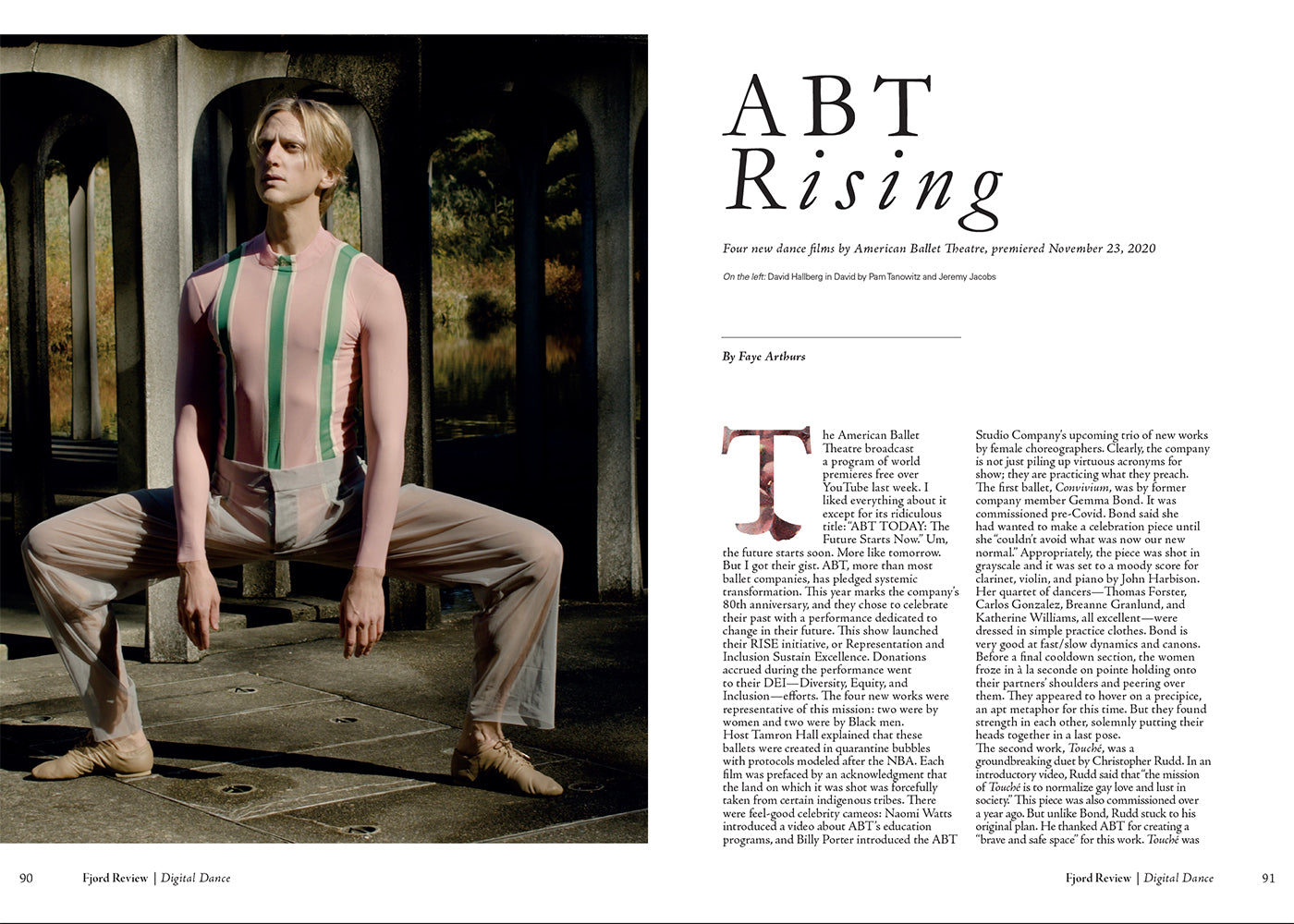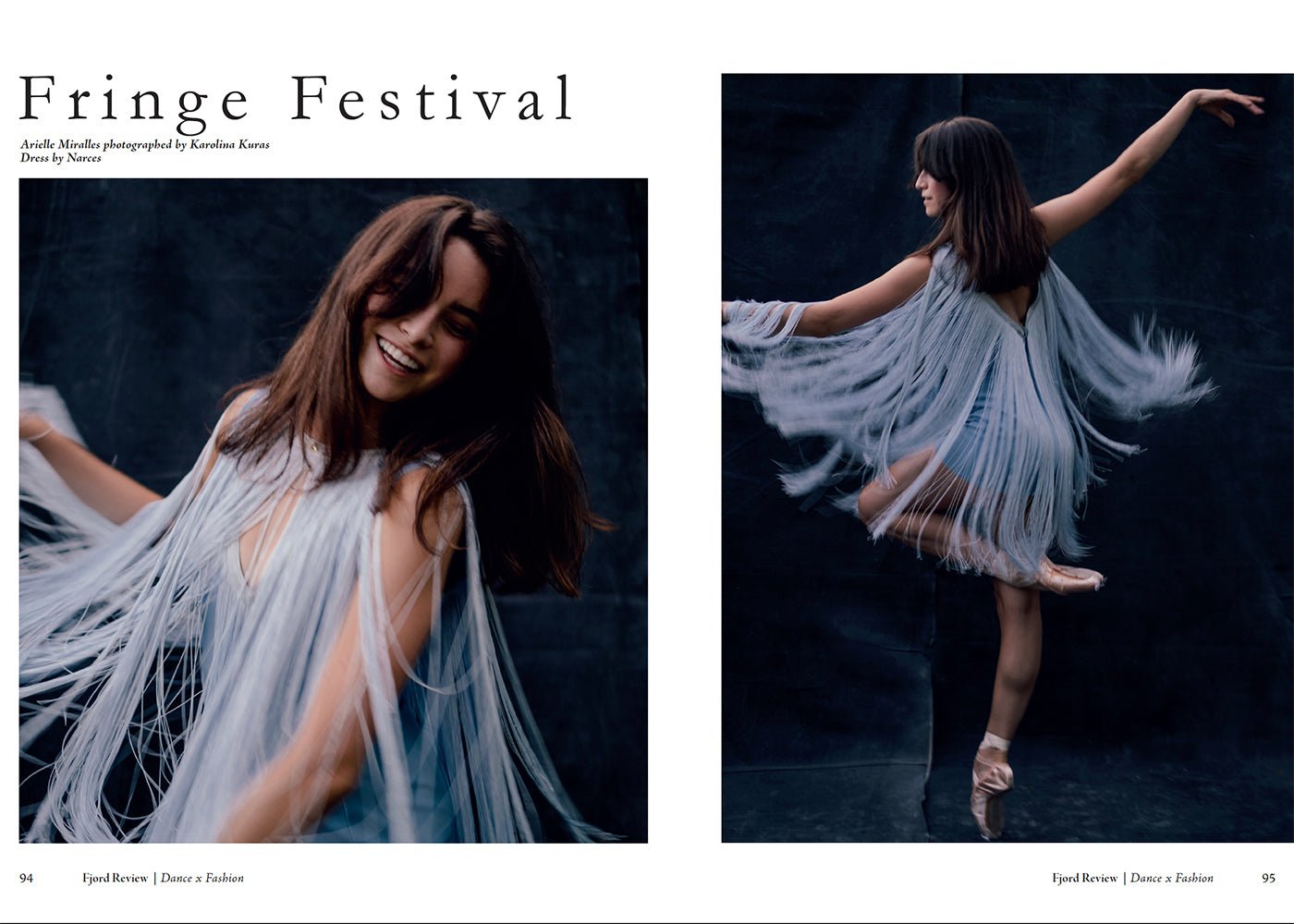 144 pages. 7.25″ x 10″
Ships internationally
Fjord Review #3
What's inside: Exclusive interviews with Janet Eilber, artistic director of Martha Graham Dance Company, choreographer Pam Tanowitz, historical discoveries of Katherine Mabel Pearse's Modern Dance Camp, reviews of Alessandra Ferri's Italian Gala, summer success at New York's Kaatsbaan, how to mount a digital dance festival with NYCB dancers Tyler Angle and Lauren King, what to read, reviews of dance and dance on screen from around the world.
And also: gorgeous photography where dance meets fashion featuring Arielle Miralles, Genevieve Penn Nabity, Siphe November, Hannah Fischer by dance photographer Karolina Kuras.
Nutcracker crafts! A beautiful selection of four illustrated characters from The Nutcracker to cut out and adorn your Christmas tree.
Good Subscription Agency