Few narratives are as compelling as the love triangle. Throw in a baby bump and you've struck tabloid fodder gold. Such was the juicy premise of "Verklärte Nacht" (Transfigured Night) by Anne Teresa de Keersmaeker, performed by her company Rosas at the Baryshnikov Arts Center January 30 to February 3. It is danced to Arnold Shönberg's 1899 string sextet of the same title, which in turn takes its name and inspiration from an 1896 poem by the German Symbolist Richard Dehmel. In the poem a woman in a moonlit grove confesses to the man she loves that she is pregnant with another man's child. De Keersmaeker's take is fleshy and flinging, but this modern dance piece resists the potential melodrama of its plot.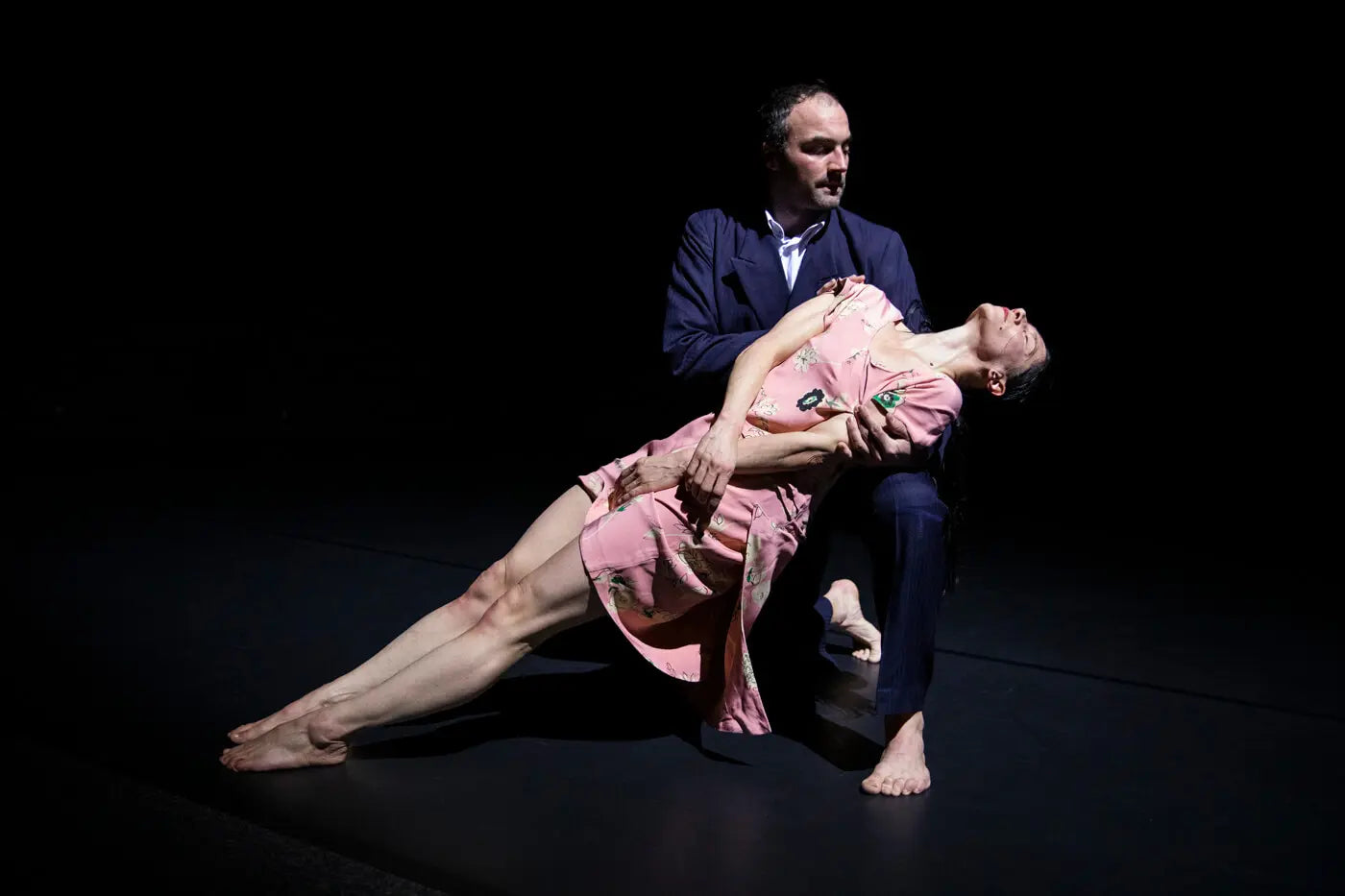 Cynthia Loemij and Boštjan Antončič in "Verklärte Nacht" by Anne Teresa De Keersmaeker. Photograph by Maria Baranova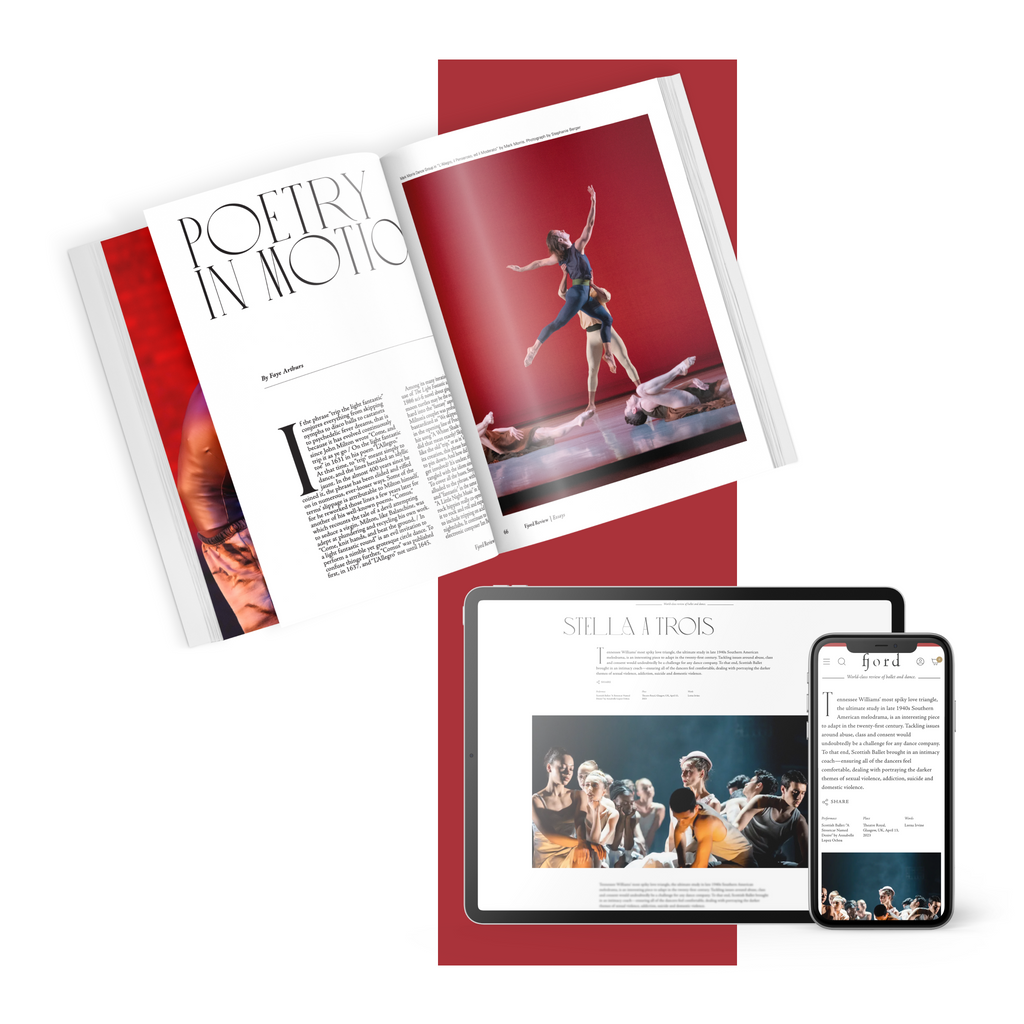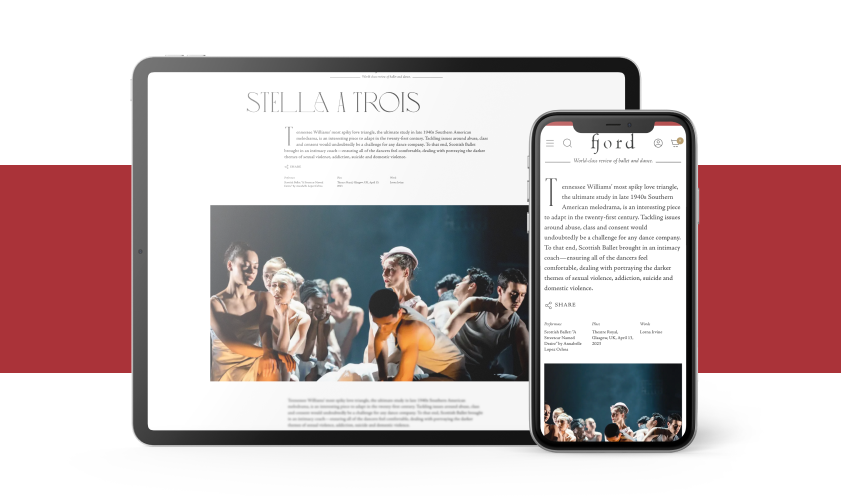 subscribe to continue reading
---
Starting at $49.99/year
Unlimited access to 1000+ articles
Weekly writing that inspires and provokes thought
Understanding the artform on a deeper level
Already a paid subscriber? Login
Featured
Watching Matthew Bourne's reworked version of the "star-cross'd lovers," I was briefly reminded of Veronica, played by Winona Ryder, in the dark 1988 comedy by Daniel Waters and Michael Lehmann, Heathers,...
Continue Reading
Overheard after the curtain drop on "Theme and Variations," the opener of English National Ballet's latest mixed bill: "Well, it was very Balanchine!" 
Continue Reading
Good Subscription Agency