The American sensibility has a lot to do with a sense of the space. This might be why theaters in the US started making their stages wider and more expansive than their European counterparts, as if trying to match the topography outside. In 1942, when Agnes de Mille choreographed "Rodeo" (pronounced "ro-day-o") to a commissioned score by Aaron Copland, she worked with this idea of the expanse, its limitlessness, the way in which it can intoxicate its inhabitants with aspirations and anxieties.
Sara Mearns and Amar Ramasar in Justin Peck's "Rōdē,ō: Four Dance Episodes." Photograph by Paul Kolnik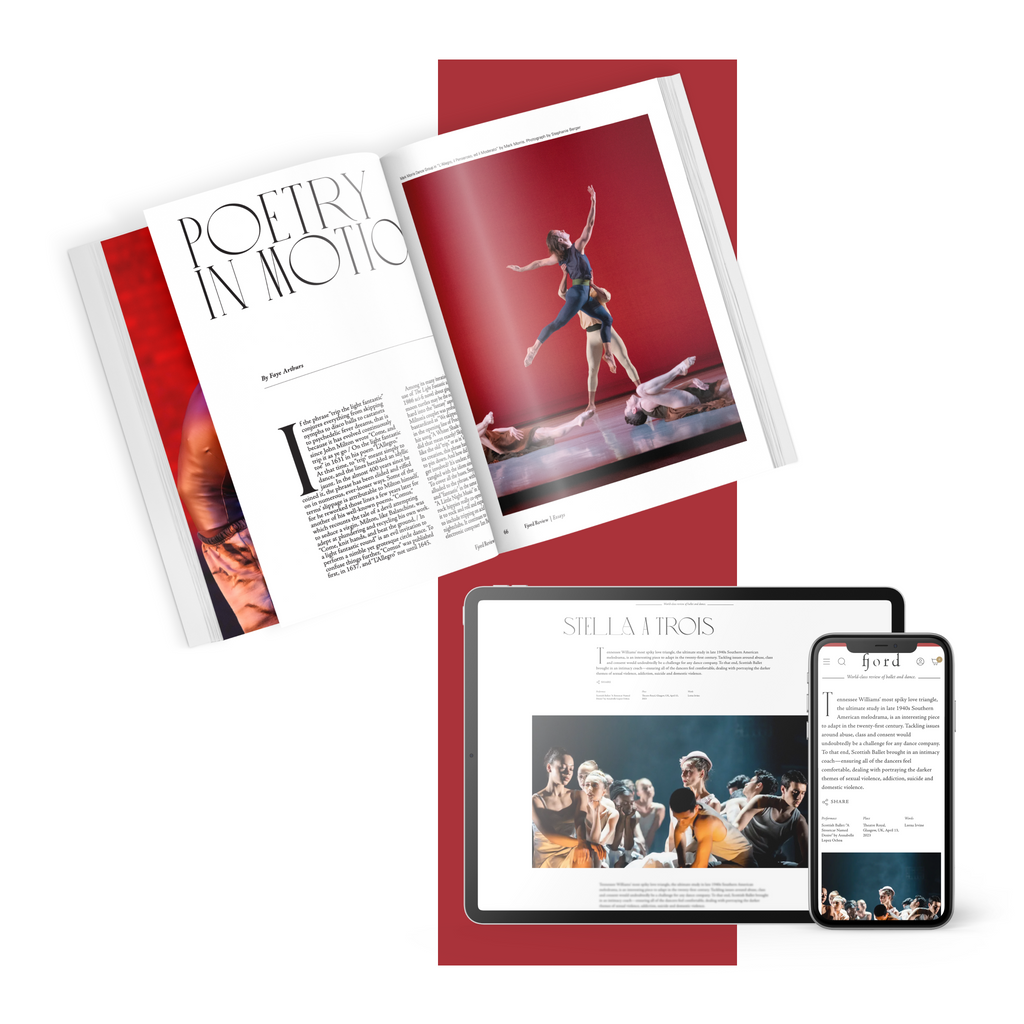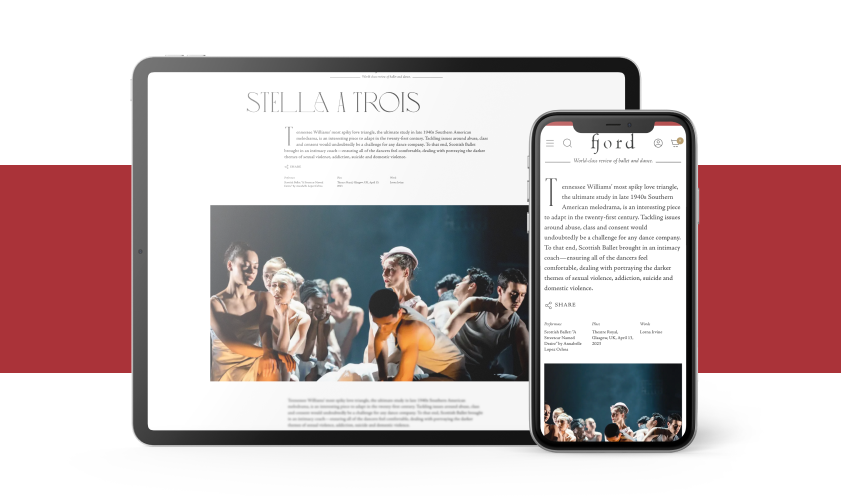 subscribe to continue reading
---
Starting at $49.99/year
Unlimited access to 1000+ articles
Weekly writing that inspires and provokes thought
Understanding the artform on a deeper level
Already a paid subscriber? Login
Featured
Watching Matthew Bourne's reworked version of the "star-cross'd lovers," I was briefly reminded of Veronica, played by Winona Ryder, in the dark 1988 comedy by Daniel Waters and Michael Lehmann, Heathers,...
Continue Reading
Overheard after the curtain drop on "Theme and Variations," the opener of English National Ballet's latest mixed bill: "Well, it was very Balanchine!" 
Continue Reading
Good Subscription Agency