Performance
English National Ballet: "The Forsythe Evening"
Place
Sadler's Wells, London, UK, March 31, 2022
All hail the marching ensemble, a brigade of bouncing hips and outstretched arms, palms flexed and chins thrust to the sky! With its pop soundtrack and bold rearrangements of the classical lexicon, English National Ballet's "Forsythe Evening" celebrates bravura in ballet, pairing two recent works from William Forsythe that emphasise the accessible side of the art form—the spectacular feats and showboating performances that create excitement in any audience.
There's a tinge of uncertainty around ENB right now. Artistic director Tamara Rojo is leaving for San Francisco Ballet in the autumn, taking lead principal Isaac Hernández, her partner, with her; factor in additional departures from Jurgita Dronina and a string of others since 2020, and the upper ranks are looking thin. Just the right time for this bill, then, a duo of zippy ensemble works packed with opportunities for junior members of the company to shine alongside their more seasoned counterparts.
"Blake Works I" pieces together seven tracks from the singer-songwriter James Blake, echoing his plush, swivelling vocals with formations that ripple and bounce, the dancers melting into honeyed phrases that often pivot mid-step and ricochet off in brisker, crisper directions. Forsythe created the work for the Paris Opera Ballet in 2016, the latest in a hot-to-trot choreographer/company relationship that includes 1987's iconic "In the Middle, Somewhat Elevated."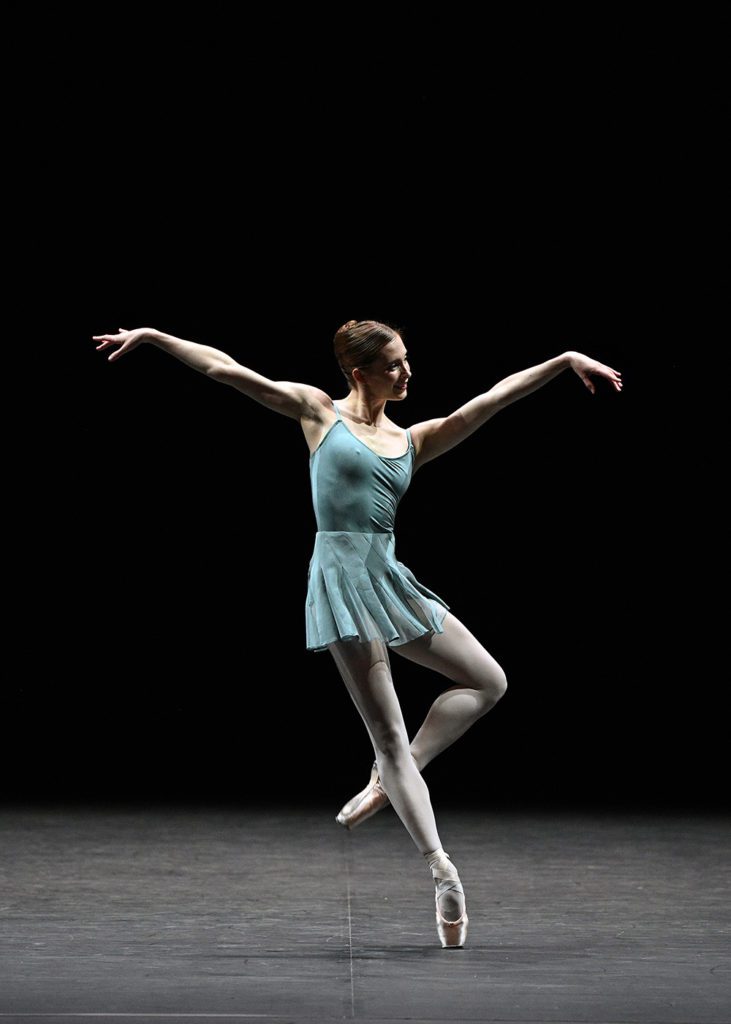 ENB artist Rhys Antoni Yeomans comes to the fore early on, stretching his limbs like taffy and adding a punchy flair to Forsythe's elastic phrasing and cool transitions. Fellow artist Emily Suzuki also makes her mark, jutting into overextended arabesques, classical lines driven to the brink. She's equal parts vigour and polish in a lilting duet with Isaac Hernández, draping herself backwards to form a perfect C with her spine. Of course, the principals have their moments too: Jeffrey Cirio pumping his legs to fly ever higher, Hernández doling out a gliding series of pas de chat, knees tucked just so, sharp angles that pierce a hole in Blake's smooth notes.
Some dancers gel better than others with Forsythe's playful prancing, but the cast radiates blissful vibes, even when the beat-heavy music turns introspective. They gleam brightest when they're reworking the language of the classroom, jazzing up what might pass as centre-floor exercises—sissonnes, cabrioles, swishy entrechat quatres—with some springy pizzazz.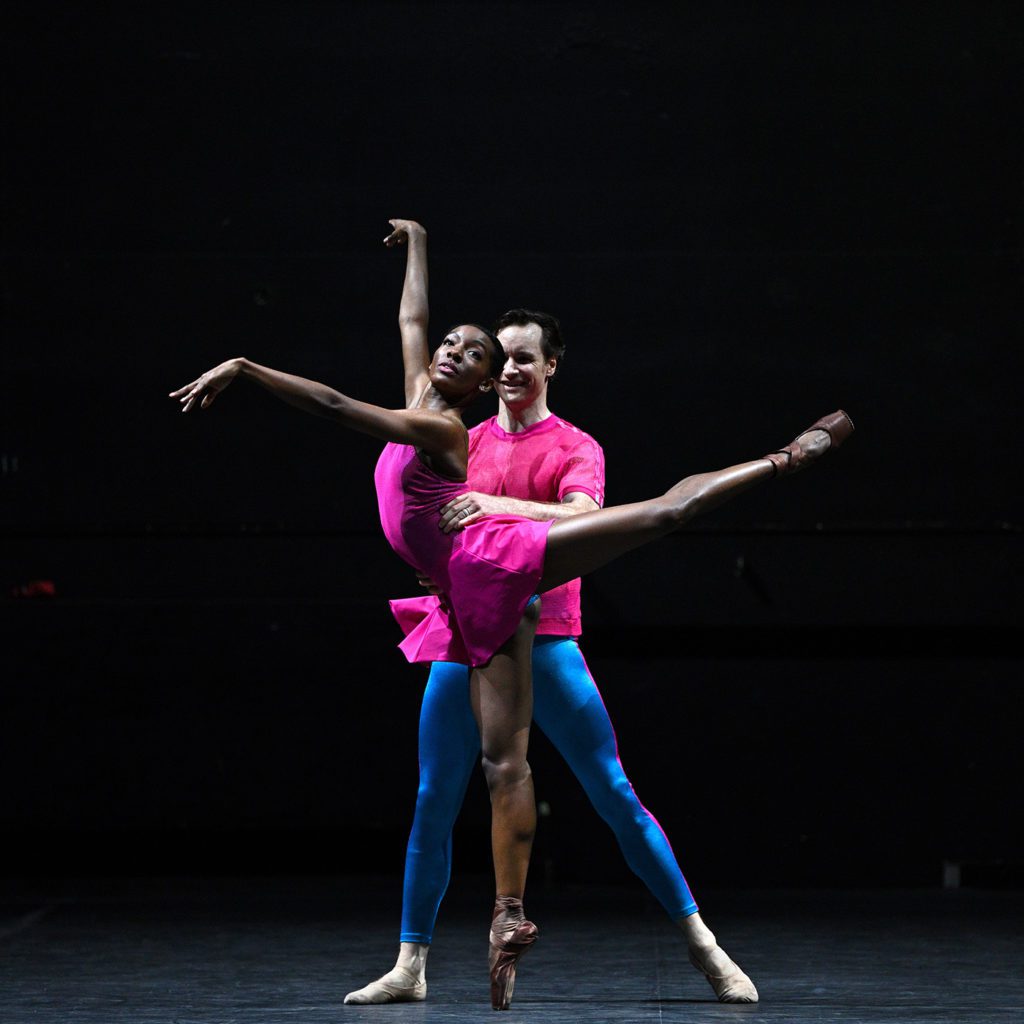 The cheers began for "Playlist (EP)" before the curtain even rose. A joyful, deliciously clubby (and, I'm just going to say it, horny!) number created on the men of the company in 2018, with a house-inspired soundtrack, it's been reworked to incorporate a female ensemble and some new tracks like Barry White's Latin-inspired "Sha La La Means I Love You." Again Yeomans and Cirio strut in with some standout showmanship, and soloist Daniel McCormick is also along for the ride, serving a sassy 'sup nod as he rounds off some tricky petit allegro.
It's prickly pointework and exaggerated lines for the women of the cast, who bound, vault and jut into position, all cocked heads and feline expressions. There's some cheerleader-inspired wiggling and skipping, complete with big beaming smiles, but just when the pep becomes a bit much, they go straight-faced, basking in another signature Forsythe about-face. The penultimate section—which brings all 32 dancers on stage for a parade of high-kicks—is a little long, a little tame, but a whole lot of fun.
The real climax, though, is when McCormick swaggers on and sends us into the familiar territory of the original "Playlist 1, 2." Their last names blasted across their blue mesh jerseys, the boys file in like the jocks of our dreams. Here comes Yeomans, Cirio, Caley! Cirio's in with some whirling fouettés and swinging pas de bras. Later, junior soloist Precious Adams also gets in on the name action, prompting a shoutout from the guy next to me ("Yes, Precious, go girl!", complete with appreciative snaps). Her duet with James Streeter works in winding bodywork and oblique lines, Adams slanting herself into a kneel only to snap back on her feet like a swizzle top. Like the guys before her, her grin is self-satisfied in the best way, straddling the right side of smug.
The ballet's winking coda, set to Natalie Cole's "This Will Be," pretty much dares us not to stand and sway. Tick-tocking their arms, the dancers windmill across the stage in fabulously tight lines. Incredible sync, an incredible sight.