Choreography is often described as a kind of drawing crafted from the materials of time, space, and flesh. In describing "Crowd," choreographer Gisèle Vienne expands on this idea, likening her work for fifteen dancers taking part in a rave on a stage to "paintings where you have thousands of characters and the details are kind of overwhelming." The dancers narrate their individual stories kinetically as the piece unfolds like an all night party, their movements modulating between different feelings of time.
"She's asked for the dancers to go from velocity of movement to a slow motion," says Serge Laurent, Director of Dance and Cultural Programs for Van Cleef & Arpels and creator of the famous jewelry maison's curatorial and sponsorship initiative, Dance Reflections. "It's very striking how the dancers maintain the movement [as it shifts]. It's the first time I have seen a piece like this and it's important I share this with an audience."
Laurent discovered "Crowd" during the pandemic, experiencing the performance with a very limited audience. He wanted to bring it abroad from France as he felt it resonated with younger people and deserved a wider exposure. Thrilled to find out Brooklyn Academy of Music, in association with FIAF's Crossing The Line Festival, wanted to present the show October 13-15 at BAM's Howard Gilman Opera House, he offered the support and enthusiasm of the Maison. Laurent also decided to include "Crowd" in a festival-like presentation of Dance Reflections in Los Angeles on October 25-28, in partnership with The Museum of Contemporary Art and L.A. Dance Project. These site-specific outdoor performances will be part of what Laurent terms a "dance sequence" and include Benjamin Millipied's "Be Here Now," with set design by visual artist Barbara Kruger, and Dimitri Chamblas's "Slow Show," which features 50 amateur dancers.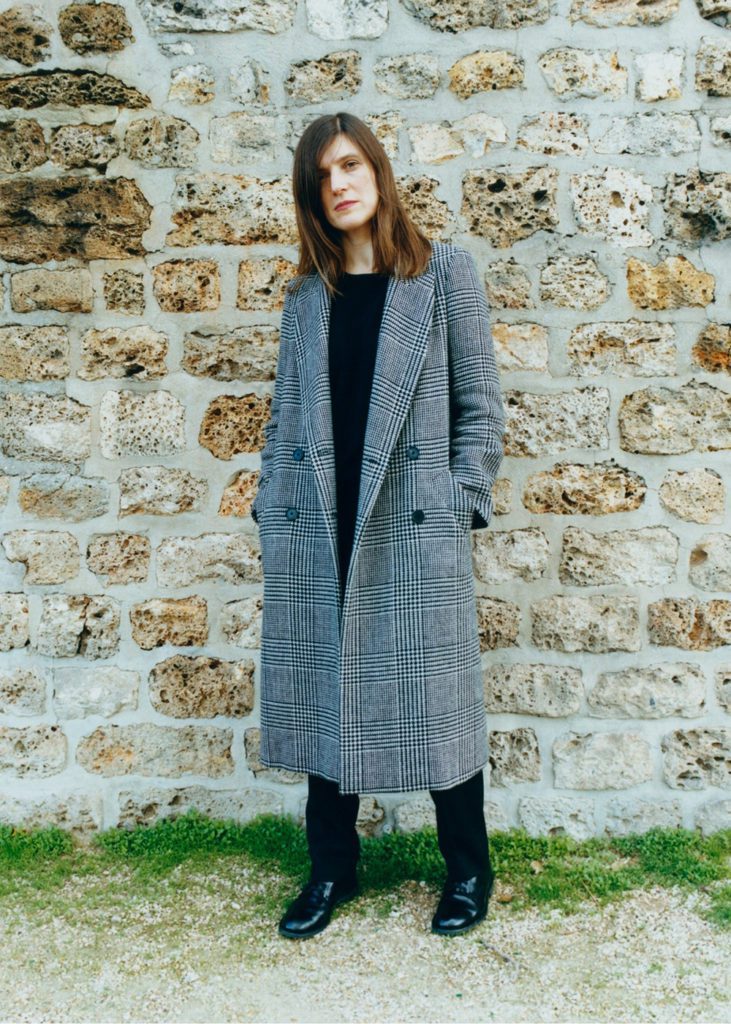 Since Laurent arrived at Van Cleef & Arpels three years ago, he has brought his contemporary vision to bear, honed over two decades at Centre Pompidou where he served as a live art curator and began to follow the work of choreographers like Gisèle Vienne.
"The dance stage is a place where you can see any kind of art," says Laurent, adding that the nature of its cross-disciplinary pollination continues to drive his passion. "It's such a universe that I really want to investigate."
Laurent first familiarized himself with the Maison's long history of being both inspired by and patrons to dance. Many dance lovers may be familiar with the story of how Claude Arpels showed George Balanchine some precious stones in the Maison's collection that sparked the idea for one of Balanchine's most famous works, "Jewels." But Van Cleef & Arpels deep bond with dance dates much earlier than neoclassical ballet, to 1920s Paris and a collection of ballerina clips that boasted tutus made of diamonds and stones that flowed out like a dancer's movements. And in more recent history, the Maison has awarded the Fedora, Van Cleef & Arpels Prize for Ballet, to recipients as diverse in style as Sidi Larbi Cherkaoui, Hofesh Shechter and Alexei Ratmansky.
"When I started to think about what Dance Reflections could be, I studied a lot the history of the Maison," says Laurent. "I found that this Maison leans on three very strong values—creation, transmission, and education."
While the value of creation and education require no explication in relation to dance making, Laurent feels strongly about also focusing support on the transmission and preservation of contemporary dance, from dancer to dancer. Following these values means their financial support for dance unfolds in several ways: first, they provide funding to dance companies for the creation of new works; then there is money given to institutions to present contemporary dance and provide educational programs around it; and finally, once or twice a year, Dance Reflections puts on its own festival or "dance sequence."
"For London [the first annual Dance Reflections in 2022], I wanted a very big selection and it was 17 shows, giving an overview on contemporary dance from the seventies up to now," says Laurent, giving insight into his curatorial process. "But for L.A. I wanted to present and support a piece by Benjamin Millipied because he is already part of our history [since 2012]. And then what I liked about Dmitiri Chamblas's proposal is making work for non-professional dancers. It's another way to approach dance and reach new audiences. There is no better way to understand the discipline than practicing it, you know? I think it's very important for people to experience our discipline. Finally, I wanted to present Gisèle Vienne because in terms of the writing and the dance and the atmosphere, there is a very contemporary message that I think is important to address to a young audience."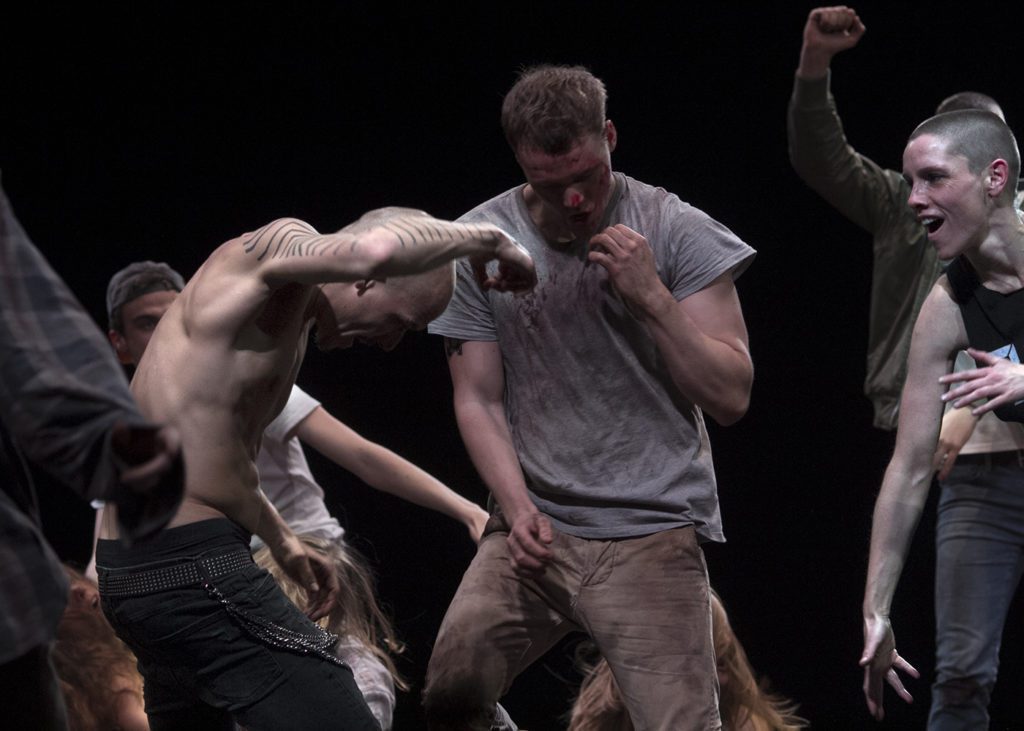 The development of "Crowd" dates back to 2013 when Vienne was creating her own version of "The Rite of Spring." But in 2015, her work on the sociological/historical aspect of rituals and dance celebration led her to re-conceive the work as a more modern type of party—a rave. The music of Igor Stravinsky was swapped for electronic dance music from the early nineties party scene in Chicago and Detroit. And while "Crowd" still contains the thread of collective energy that Rite is so famous for, the work has transformed to become a treatise on time.
"Pina Bausch's "Rite" is a major influence and the earth [the dirt onstage] is a direct quote to her," says Vienne. "There is always the residue of parties and so now there are the traces of that time on the earth. So it's quote to that with a different time overlapped on it."
There is a density of narration and movement happening on the stage, though the audience won't actually hear any text. (The backstories were developed by Vienne and writer Denis Cooper and revised with the help of the dancers.) Intense HMI lights that generate a blue, ultra-violet light in Patrick Riou's lighting design creates a vibrant environment for the stories to unfurl in, inspiring and inspired by a range of emotions. Simultaneously, varying experiences and spans of time are layered throughout all the different elements of the piece.
"In 'Crowd,' the light is going over years when the narrative is going overnight, and the music is going over a few hours. And sometimes the choreography, it's just going over a few minutes, it's changing a lot. So you have all these different times that aren't the same, overlapped."
But for Vienne, it is not just about freeing time from Newton's clock, it is also about her obsession with perception.
"I try to understand what is this feeling of love? Like how is my body and how is my perception, how is the physicality of this feeling forming my experience? When I listen to a certain type of music or when I have a certain experience of light, I can also feel in love. I mean this feeling of love in different situations is a great example to see how your perceptions always enter into it. And of course the clock is a cultural construction, and I think perception is [similarly] culturally built up. So we have a cultural language to decode things to be able to communicate. And it's so interesting when you dig in there and you understand the political aspect and the power relations that this build up of perceptions are creating."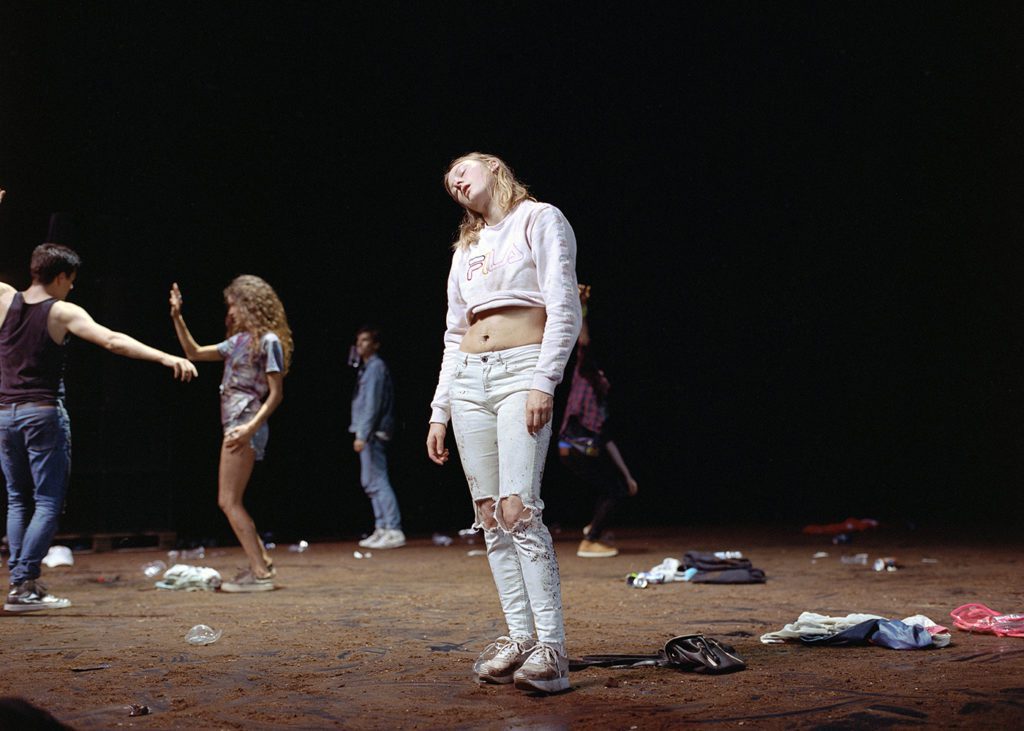 Interrogating these encoded perceptions—as the structural work society needs to do to begin to address bigger issues like power and inequality—is the subtext pumping like a bass line throughout "Crowd."
It remains to be seen how the progressive programming of Dance Reflections will filter back through the Maison and inspire new forms in the craft of fine jewelry as the 20th century ballerinas once did. But there is little question about the influence Laurent and the Maison are having as a lifeline to dance artists, presenters, and audiences after two debilitating years of the pandemic.
"I have known him [Laurent] over 20 years," says Vienne. "And I think he's doing meaningful curatorial work that has had such a strong impact on art history—it's deliberately writing a certain type of history. He has done amazing work for contemporary dance and contemporary performance in Europe."