"When I began this company 34 years ago, education was crucial. So many people, they teach steps, but if you don't know what the steps mean or what they are relating to, what is it?"
Alonzo King, celebrated choreographer and director of Alonzo King LINES Ballet, lifts up his hands and shrugs. At LINES Ballet HQ in downtown San Francisco, prior to the company's fall home season, King takes a pause in rehearsal to discuss, amongst other things, dance education. King on the subject of dance is a ranging dissertation, much like his choreography, blending a rich synthesis of ideas, or as King phrases it, "What is not dancing? What isn't movement and sound?"
"There's an error in history, first of all, that Catherine de' Medici began ballet; it's nonsense. We cut off its connection with information, with other dances because of racism, plain and simple," he says with a shake of the head. "The real history is much more universal than is understood. What is lost is the meaning behind the symbols and its ancient past. It's not full enough; it's just not."
King, who founded LINES in 1982, is renowned for creating work that infuses classical ballet with new expression, and expansive histories. Taking it to the classroom, in 2006 King founded a Bachelor of Fine Arts programme in conjunction with the Dominican University of California in San Rafael, California. The four-year degree, which is housed at the university's San Rafael campus and in LINES' studios, turns 10 this year, and with its close ties with King and LINES Ballet, turns out dance majors versed in classical and contemporary styles, and the (broader) history of dance.
"One of the errors in dance training and in a lot of education is this idea that the student or vessel is empty and they are going to be filled up," King explains. For anyone who trembles at the recollection of the tyranny of classical ballet training, King's words are sweet. "No, they are already filled; they just have to remove the blocks or any blindness that prevents them from understanding what it already part of their legacy, already inside of them. And that clarion call is what the teacher wants to do is to wake up the sleeping teacher inside of the student."
A working demonstration of his approach occurs in company rehearsal. After the dancers give a full run through of "Meyer," a ballet created for the company's 30th anniversary in 2013 and recently reprised, King, silent until now, stands to begin giving detailed notes to the glistening dancers, step by step, bar by bar. Focus is unwavering. For the gifted eleven that comprise LINES, shape and line are just a starting point, with King examining the intrinsic motivation and impulse of each movement.
Of the dancers, King is plain, "they're geniuses." Similarly, King often collaborates with leading lights in the creation of new work. Past seasons have included collaborations with mezzo soprano Maya Lahani ("Art Songs"), classical bassist Edgar Meyer ("Meyer"), and tenor saxophonist Charles Lloyd and jazz pianist Jason Moran ("SAND").
"We've been really fortunate at LINES to work with some of the world's greatest composers, both living and dead. I like working with brilliance; it really helps."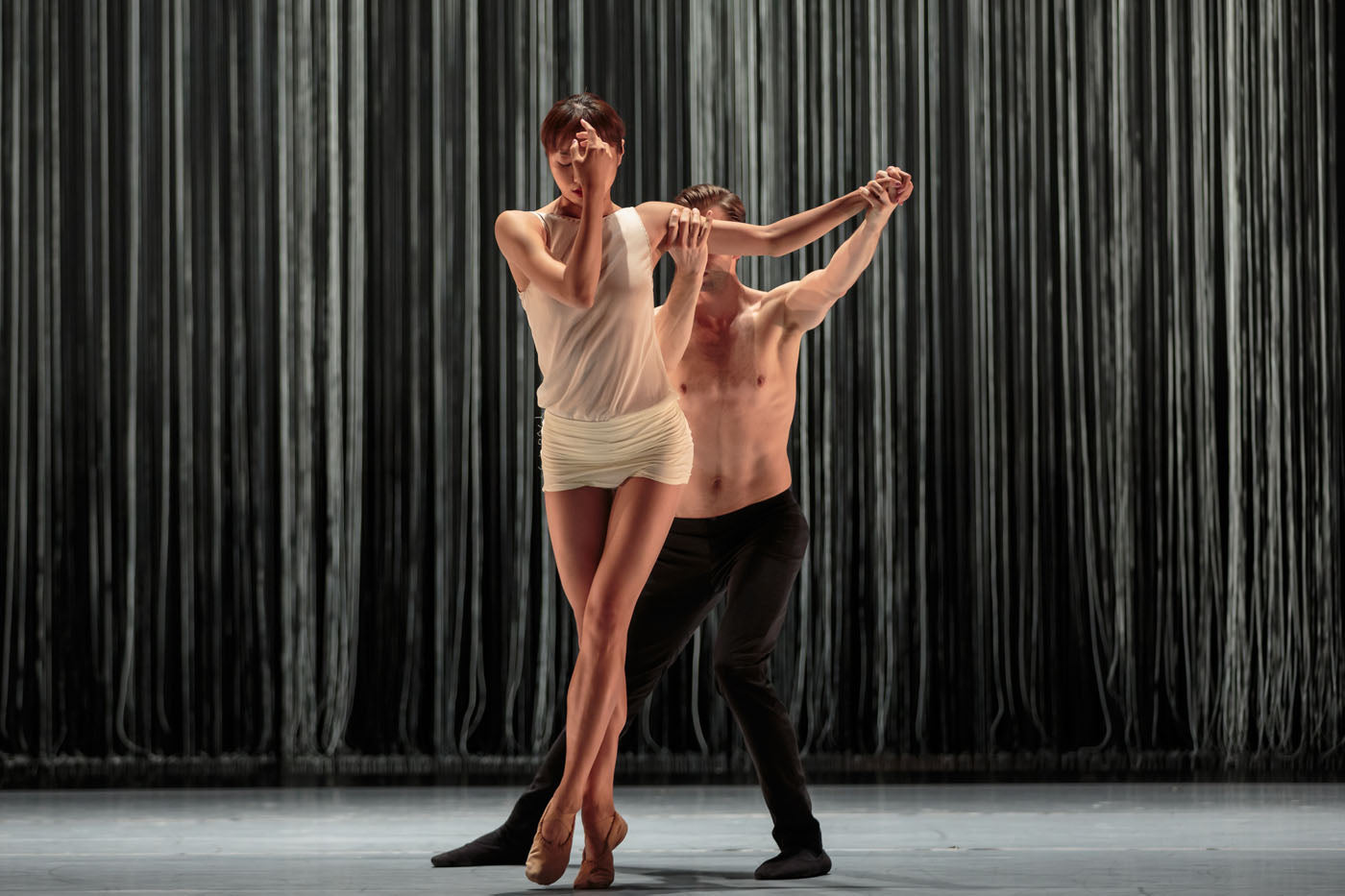 LINES' spring home season, which opens at the Yerba Buena Center for the Arts in San Francisco on May 4, features a collaboration with spoken-word poet and activist Bob Holman. Holman, a defining figure in New York City's spoken-word poetry community and founder of the Bowery Poetry Club in lower Manhattan, is currently focussed on the world's endangered languages. "Figures of Speech" is set to a collection of poetry recordings and music played on traditional instruments, with King's choreography taking inspiration from the texts' meaning, timbre, sonority, and tempo.
King phrases his concept of music-dance relationship as a dialogue, like two lively, equal interlocutors. "In terms of music, it's not interesting to follow the bouncing ball. It's what most people consider musical is being on the one and the two. That's not musical. Being aware of it, and playing with it, like a piano and orchestra, that's musical. It's dancer and musician; it's the same. You're having a dialogue.
"If the music does all the talking, it's not very interesting to look at. Or particularly if the music is so beautiful, the dancer just gets drunk in it. What is the audience doing? You know, so there has to be participation with music. There's the music that's audible, and the music that's visible, and how do they play together."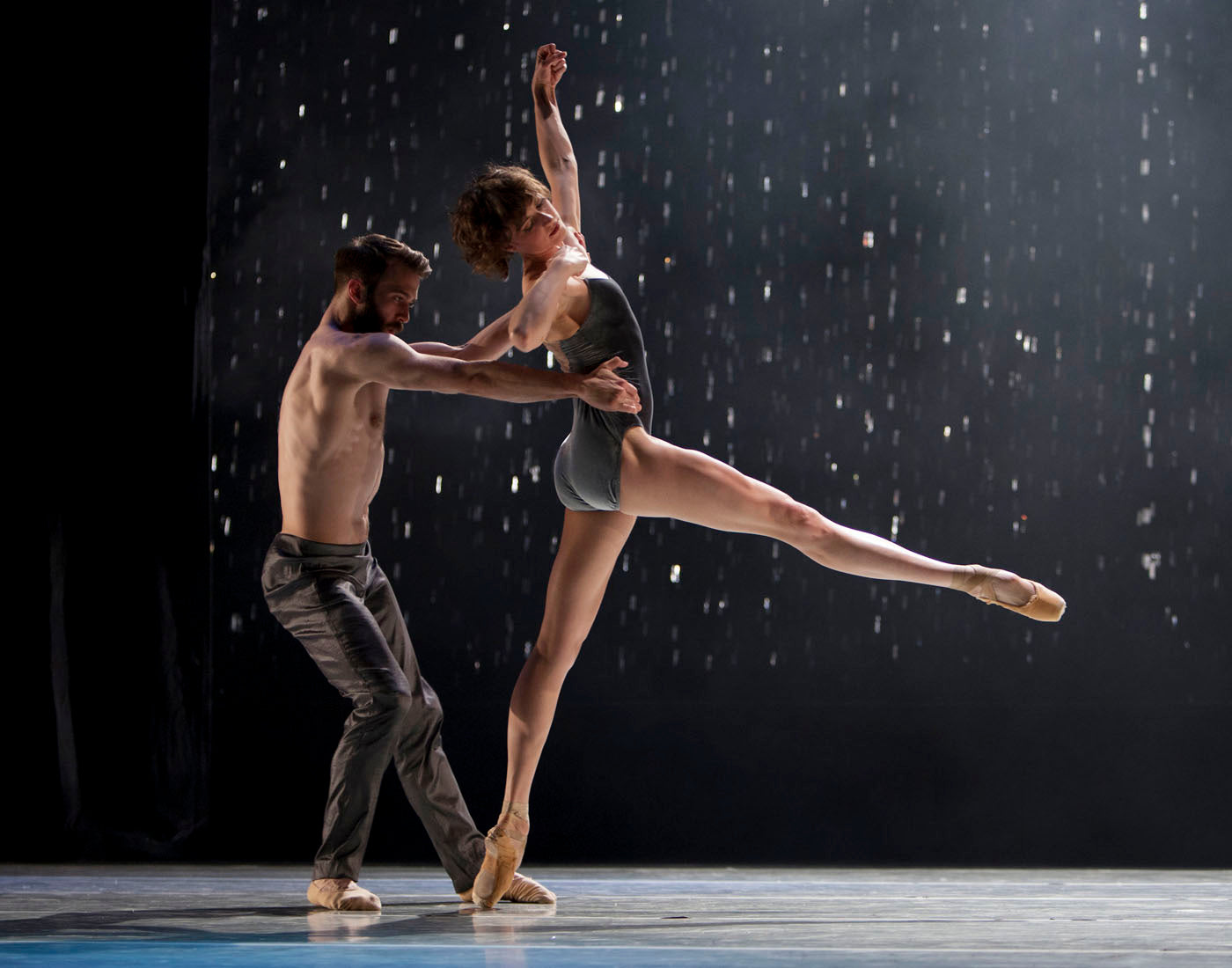 In other firsts, it was recently announced that King will create a work for San Francisco Ballet set to premiere in "Unbound: A Festival of New Works" a four-part programme opening in April 2018. The much-anticipated event will feature alongside new creations by 12 choreographers, including David Dawson, Edwaard Liang, Annabelle Lopez Ochoa, Cathy Marston, Trey McIntyre, Justin Peck, Arthur Pita, Dwight Rhoden, Myles Thatcher, Stanton Welch, and Christopher Wheeldon.
While details of the work are yet to surface, there are common themes expressed in King's ballets. "The final frontier is not outer space; it's inner space," he says. "One of the banes of human existence is thinking that we are these weak wining mortals, and great works slap you in the face and say 'no you're not, no you're not.' You have incredible capacity and potential; more than you even realise. If you see something that is commanding, something that is powerful, and it's human, it's letting you know that that too is you.
"When you see heroism on stage, when you see generosity, when you see love, selflessness—those are messages about how to live life; these artists are moving possibilities on how life can be lived, and that's inspirational."
And this is the feeling, in part at least, he wants his ballets to impart: a sense of empowerment.
"In western society, there's such a feeling of worthlessness. And the idea of eradication of that feeling is through wealth and recognition, but it's a lie—it doesn't satisfy, it doesn't eradicate. How many people do we know who are miserable who are sitting on top of what the world calls the throne?"
With which, King circles back to education. "Yogananda has a beautiful saying that right now you're perfect, and your work is to slowly realise that more and more every day. To recognise that, it's very powerful.
"You are a mountain of information; of brilliance. Let's chisel everything that's interfering with your knowing that; let's remove what's blocking that radiance that's speaking to you; let's wake it up, because it's inside. The results from that are very different."
Alonzo King LINES Ballet's Spring home season featuring "Figures of Speech" opens at Yerba Buena Center for the Arts, San Francisco, on May 4, 2017.