Subscription
What's in my subscription?
A Digital subscription gives you unlimited access to all our online content across multiple devices. A Print + Digital subscription allows you unlimited access to online content, plus two print magazines annually.
When will I receive my magazines?
We publish two magazines per year, spring and fall editions. Subscribers are the first to receive their magazines, before single copies go on sale.
Can I cancel my subscription?
Yes, you can manage your subscription by logging in to your account. You can cancel your subscription at any time, but we do not refund subscriptions. All subscriptions run for a calendar year.
How do I update my details?
If you need to update your details, simply login to your account page, and edit your details from there. Alternately, you can contact us for support via email subscriptions@fjordreview.com
How do I cancel my subscription?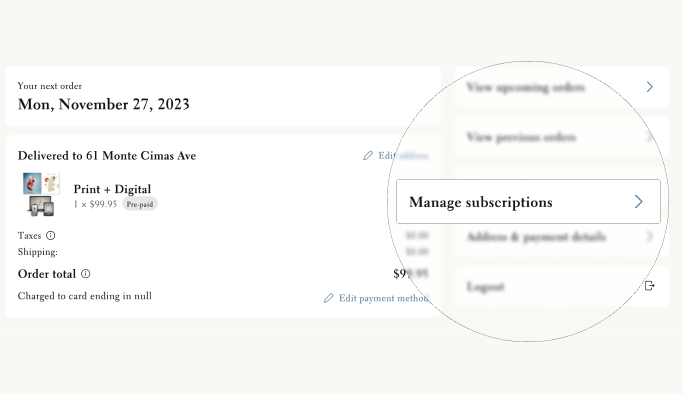 1. Go to your account and select Manage subscriptions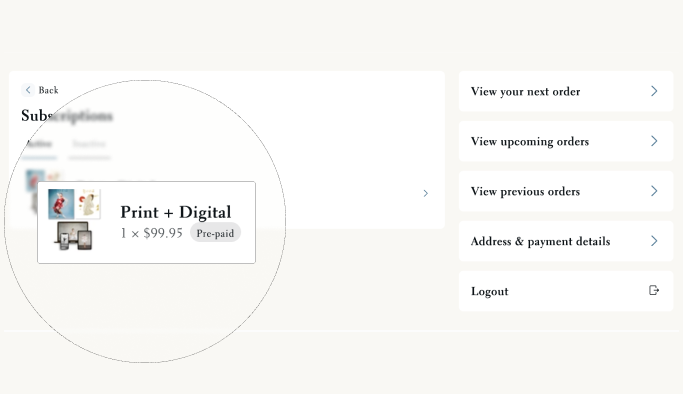 2. Select the active subscription you wish to edit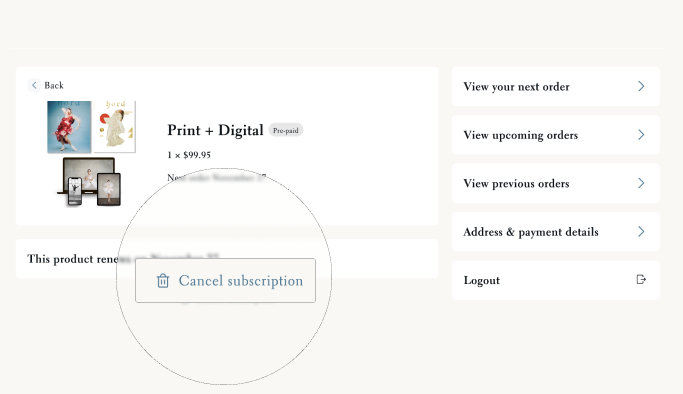 3. Select cancel subscription
Shipping/Returns
Returns
Returns are not offered on subscriptions, or on single copy sales.
What if I don't receive my magazine?
Magazines are sent media mail or by regular mail and are not tracked unless selected in shipping. Please ensure that you have given us the correct address when you subscribe, or purchase the magazine. Please allow two weeks before contacting us regarding missing magazines.
Where do you ship?
We ship internationally, and regular postage is included for Print + Digital subscriptions only.
sustainability
Sustainability and Environmental Commitment
Fjord Review's magazines are printed by Kopa, Lithuania. Kopa is a customer of ClimatePartner, and is actively engaged in climate protection with calculation of the carbon footprint of print products and climate neutral print products.
Good Subscription Agency