I grew up watching Lucky and Penny spin about the dance floor. I knew their every line, and, more importantly, their every move, and their every move's lines. Studied on a Beta video and later a VHS, their moving forms were so familiar to me. And perhaps through my repeated viewings I'd hoped for some sort of talent transference through the screen to me lying in Cobra on the floor, my chin resting in my hands. Fred Astaire and Ginger Rogers, as John 'Lucky' Garnett and Penelope 'Penny' Carrol, in George Stevens' Swing Time (1936), were my idols in Primary School. They were natural and joyous to watch when they danced, and it was for the dance that I watched Swing Time.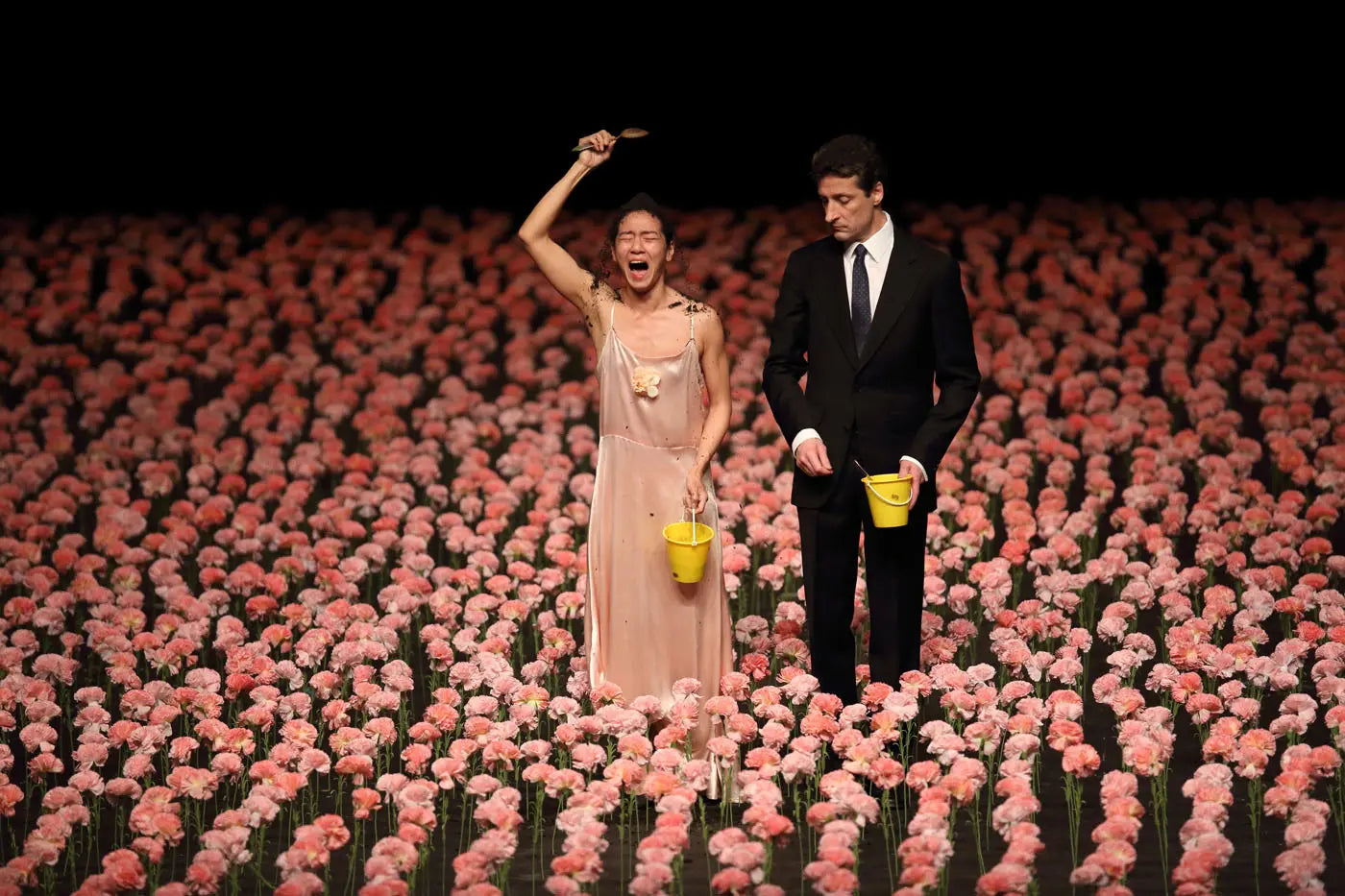 Tanztheater Wuppertal Pina Bausch performing "Nelken" at the Adelaide Festival. Photograph by Tony Lewis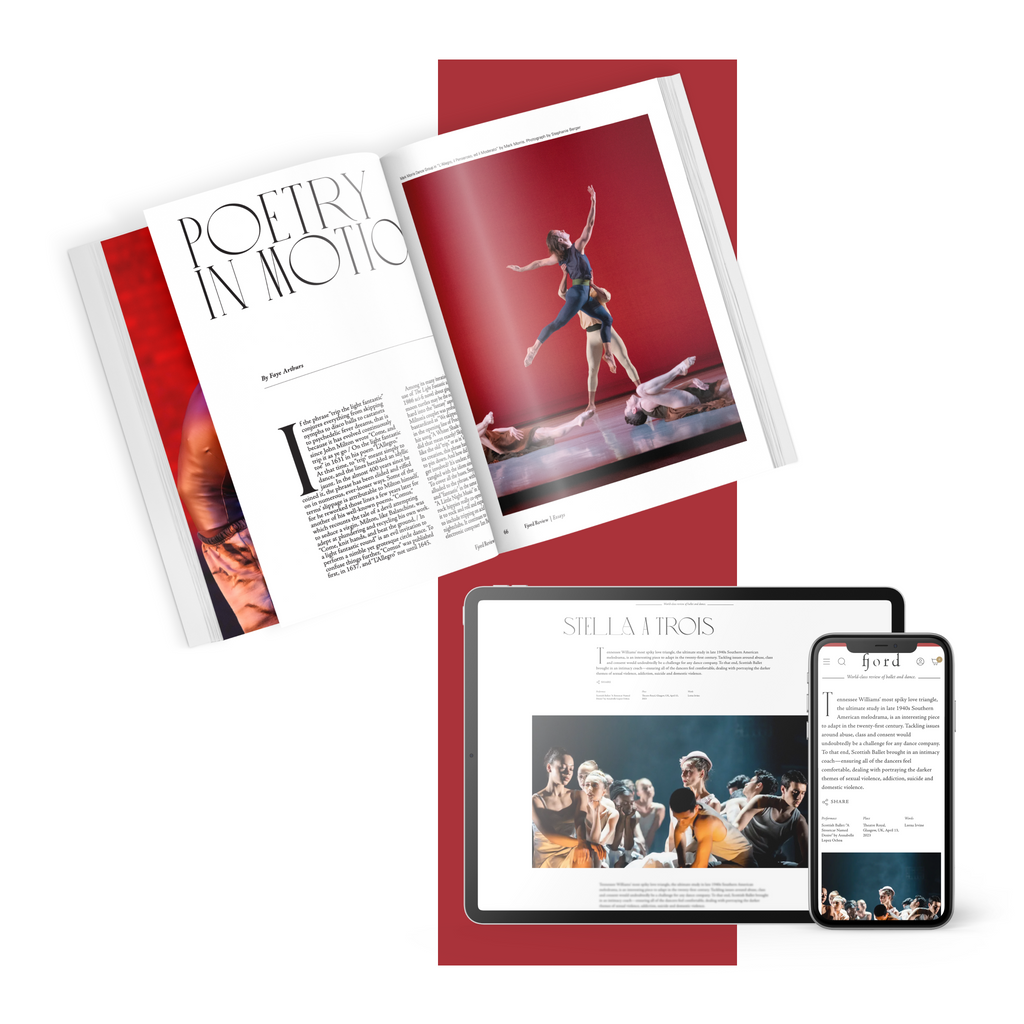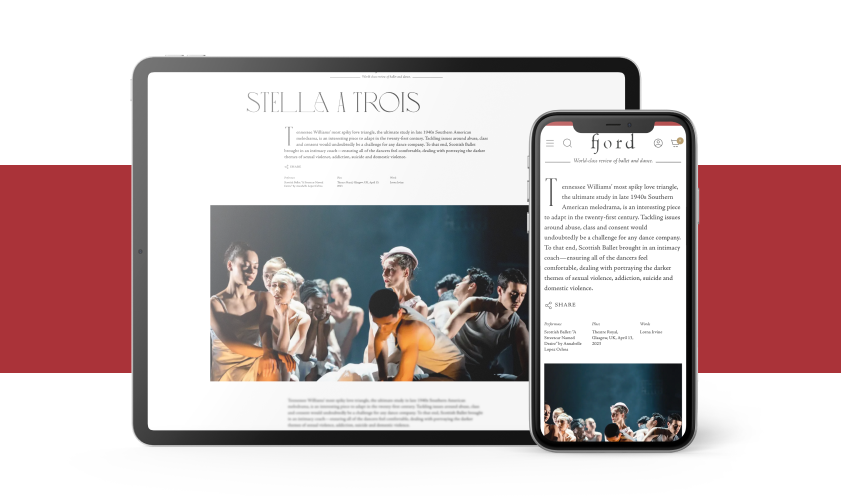 subscribe to continue reading
---
Starting at $49.99/year
Unlimited access to 1000+ articles
Weekly writing that inspires and provokes thought
Understanding the artform on a deeper level
Already a paid subscriber? Login
Featured
Watching Matthew Bourne's reworked version of the "star-cross'd lovers," I was briefly reminded of Veronica, played by Winona Ryder, in the dark 1988 comedy by Daniel Waters and Michael Lehmann, Heathers,...
Continue Reading
Overheard after the curtain drop on "Theme and Variations," the opener of English National Ballet's latest mixed bill: "Well, it was very Balanchine!" 
Continue Reading
Good Subscription Agency