In her career as a performer, Stefanie Batten Bland assembled a CV filled with prestigious dancemakers. She has worked with Bill T. Jones, Lar Lubovitch, Sean Curran, Angelin Preljocaj, Julie Taymor, and Pina Bausch, any of which may have left an imprint on her creative process. In the case of "Embarqued: Stories of Soil" I couldn't help but feel an echo of Bausch's Tans Theater Wuppertal, both in its structure and production values. Batten Bland, an award-winning choreographer and filmmaker in her own right, makes good magic with elegant costuming, sculptural props, original sound score, delicious abstract movement, and a mature ensemble of physically striking performers who display vivid individual personalities. If "Embarqued" is missing Bausch's wicked sense of humor, Batten Bland can be forgiven due to the gravity of her material. "Embarqued" is inspired by the Middle Passage of enslaved Africans to the Americas, a sobering and shameful era that Batten Bland brings to light in a surprisingly engaging way.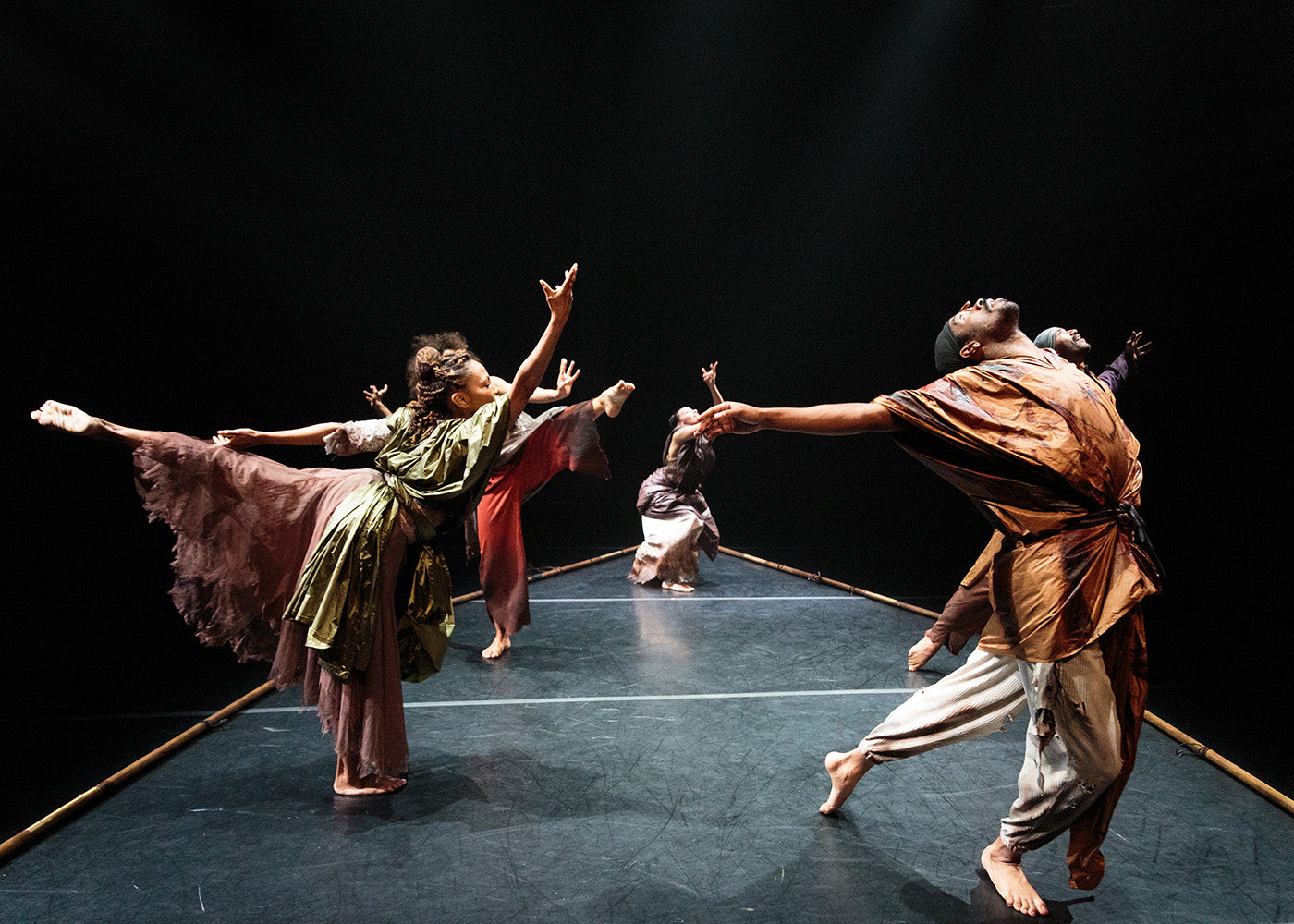 Company Stephanie Batten Bland in "Embarqued: Stories of Soil." Photograph by Tony Turner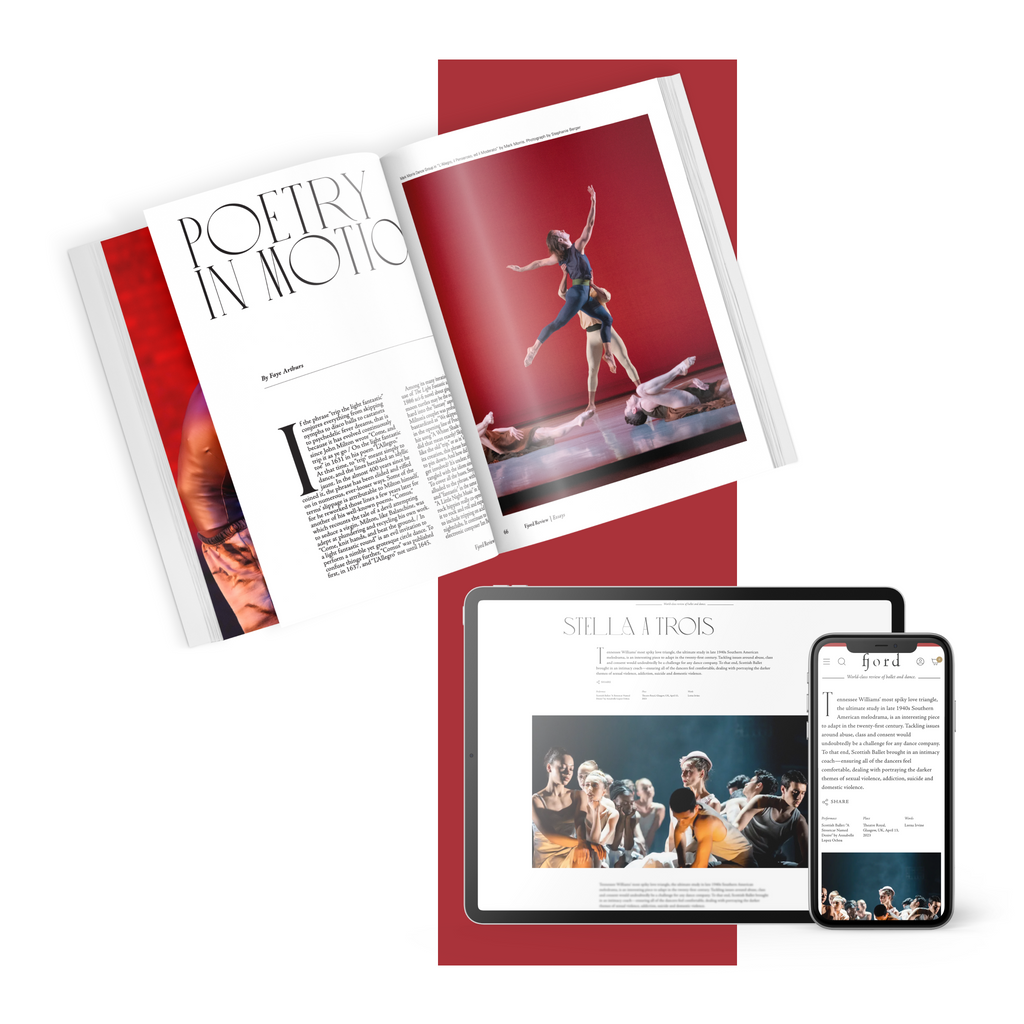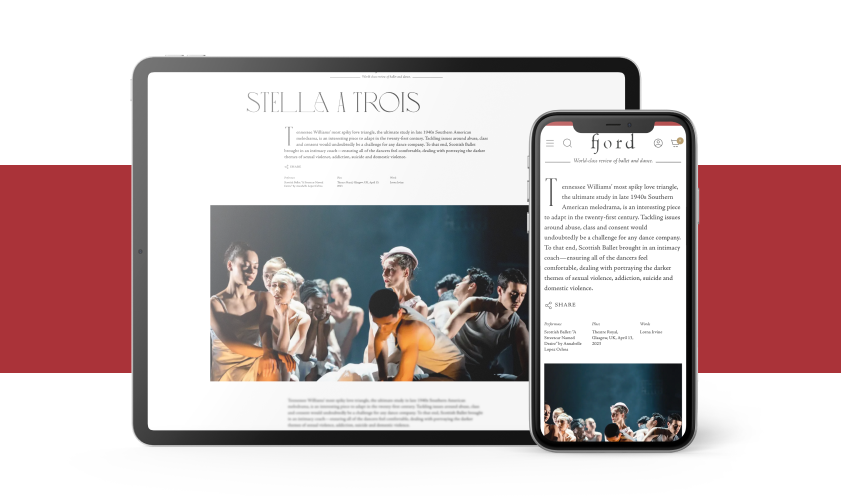 subscribe to continue reading
---
Starting at $49.99/year
Unlimited access to 1000+ articles
Weekly writing that inspires and provokes thought
Understanding the artform on a deeper level
Already a paid subscriber? Login
Featured
Watching Matthew Bourne's reworked version of the "star-cross'd lovers," I was briefly reminded of Veronica, played by Winona Ryder, in the dark 1988 comedy by Daniel Waters and Michael Lehmann, Heathers,...
Continue Reading
Overheard after the curtain drop on "Theme and Variations," the opener of English National Ballet's latest mixed bill: "Well, it was very Balanchine!" 
Continue Reading
Good Subscription Agency