There were high expectations for Staatsballett Berlin's double bill featuring two well-known choreographers, Alexander Ekman and Sharon Eyal. "Lib," which stands for Liberty, by Alexander Ekman is a collaboration with hair designer and artist Charlie Le Mindu: In fact, the evening opens with a man wearing a long vertical wig on his head, seated in the auditorium, while the spectators take their places. The performance has already started but only some realise it. He slowly and casually moves towards the stage and once there he entertains with some foolish movements and poses. Then, one by one, four graceful dancers enter the stage to warm up virtuosically. Two dancers face each other, compulsively communicating through motions, and appear as 'frenemies.' They keep performing long, stretchy, strong and elegant movements that paint the horizon with marvellous lines until a blonde hairy being abruptly enters the stage. The ballerinas, now puzzled, observe him as an odd outsider before leaving him behind. The hairy creature performs his own energetic solo, and although the movements are recognizable, they are entirely enveloped by the bizarre costume. The solo is followed by the quintet wearing various forms of whole-body wigs of human hair. The colours are earthy and the movements are humourless despite the costumes.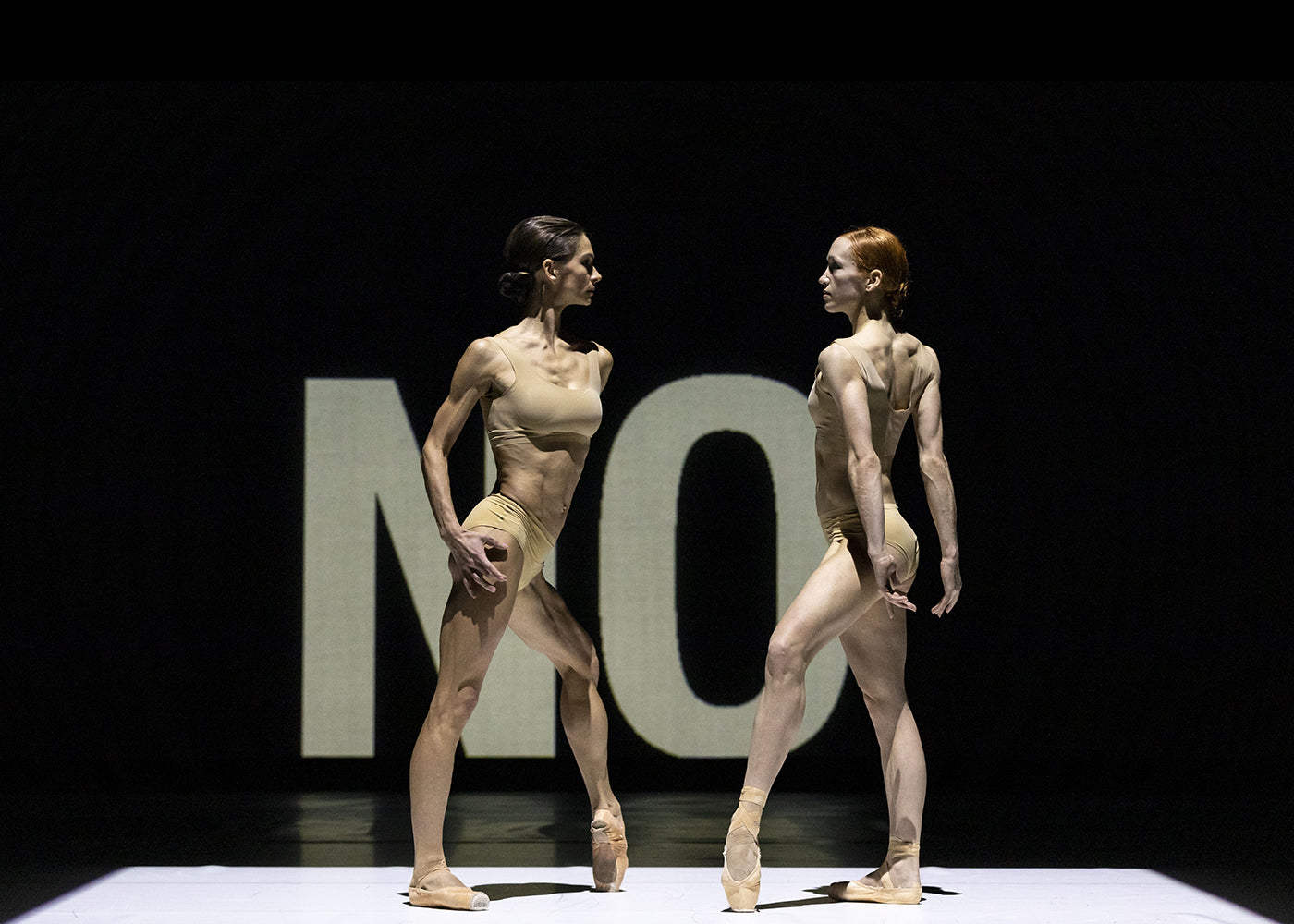 Polina Semionova and Ksenia Ovsyanick in "Lib" by Alexander Ekman. Photograph by Jubal Battisti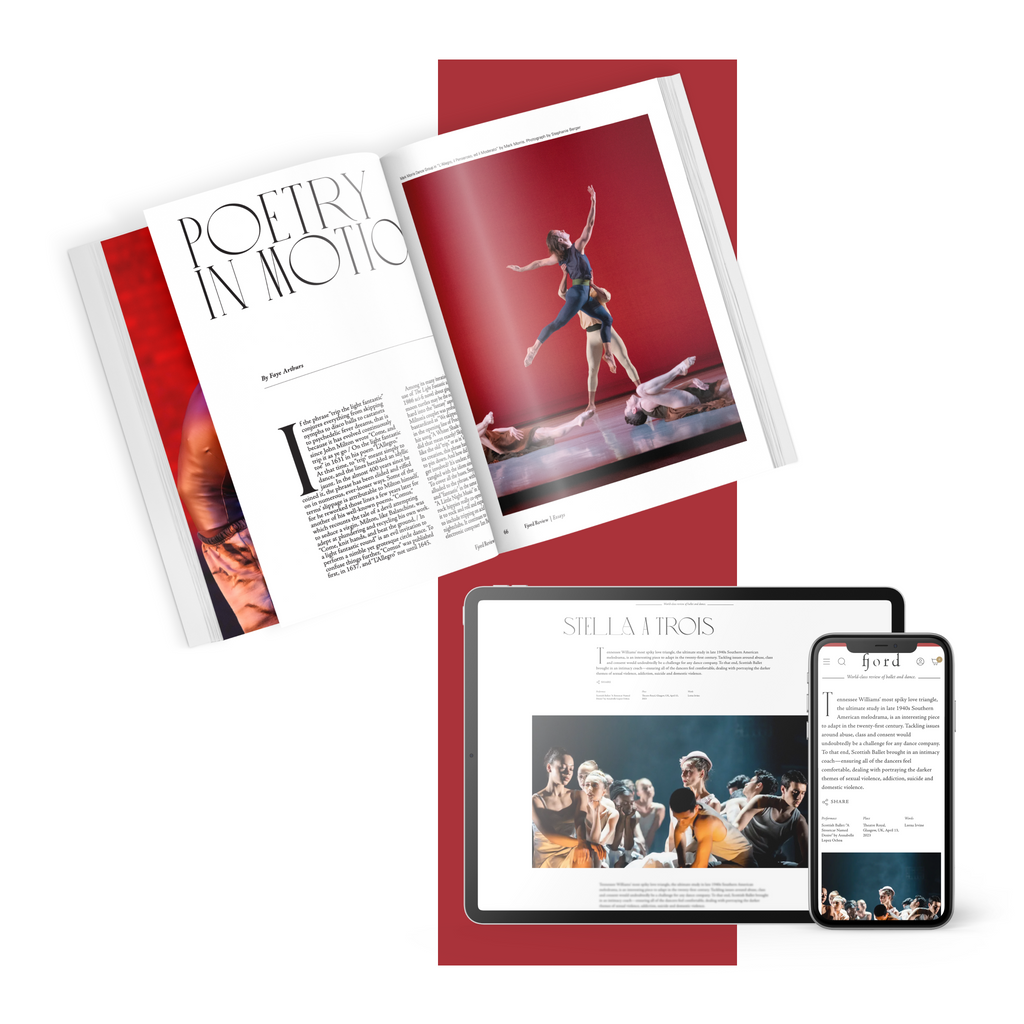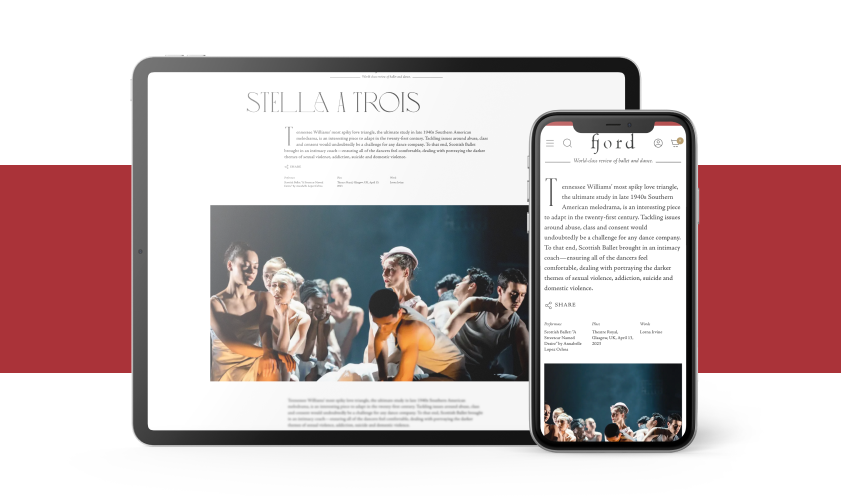 subscribe to continue reading
---
Starting at $49.99/year
Unlimited access to 1000+ articles
Weekly writing that inspires and provokes thought
Understanding the artform on a deeper level
Already a paid subscriber? Login
Featured
The Guggenheim Museum's beloved behind-the-scenes New York dance series, Works & Process, was founded in 1984 by philanthropist Mary Sharp Cronson. 
Continue Reading
The late Alvin Ailey famously set his sights on creating "the kind of dance that could be done for the man on the streets, the people."
Continue Reading
Good Subscription Agency