It starts with a hand—a fist, clenching, pulsing as a heartbeat. Sinews and muscles are taut, the arm outstretched. The hand gives, but can also take away. The hand strikes, punches, slaps, caresses, pulls. So, too, the hand crowns kings and queens. This is the jumping-off point for French dancer Solène Weinachter's incredible new solo performance, "Antigone, Interrupted." Human fragility is, Weinachter suggests, one side of the same coin, where strength is another. It is both meditation on Antigone, princess of Thebes and doomed daughter of Oedipus, from a feminist perspective; and also a personal journey between Weinachter and director and co-choreographer, Joan Clevillé. It's the first time that Clevillé, Scottish Dance Theatre's new artistic director, has created solo work for Weinachter, and their signature collaborative moves are all over the production, integrating text, dance and live vocals. It's also a nod to where we are now, in an uncertain post-Brexit political landscape, where fear and divisive ideologies are on the rise.
Solène Weinachter in Scottish Dance Theatre's "Antigone, Interrupted." Photograph by Maria Falconer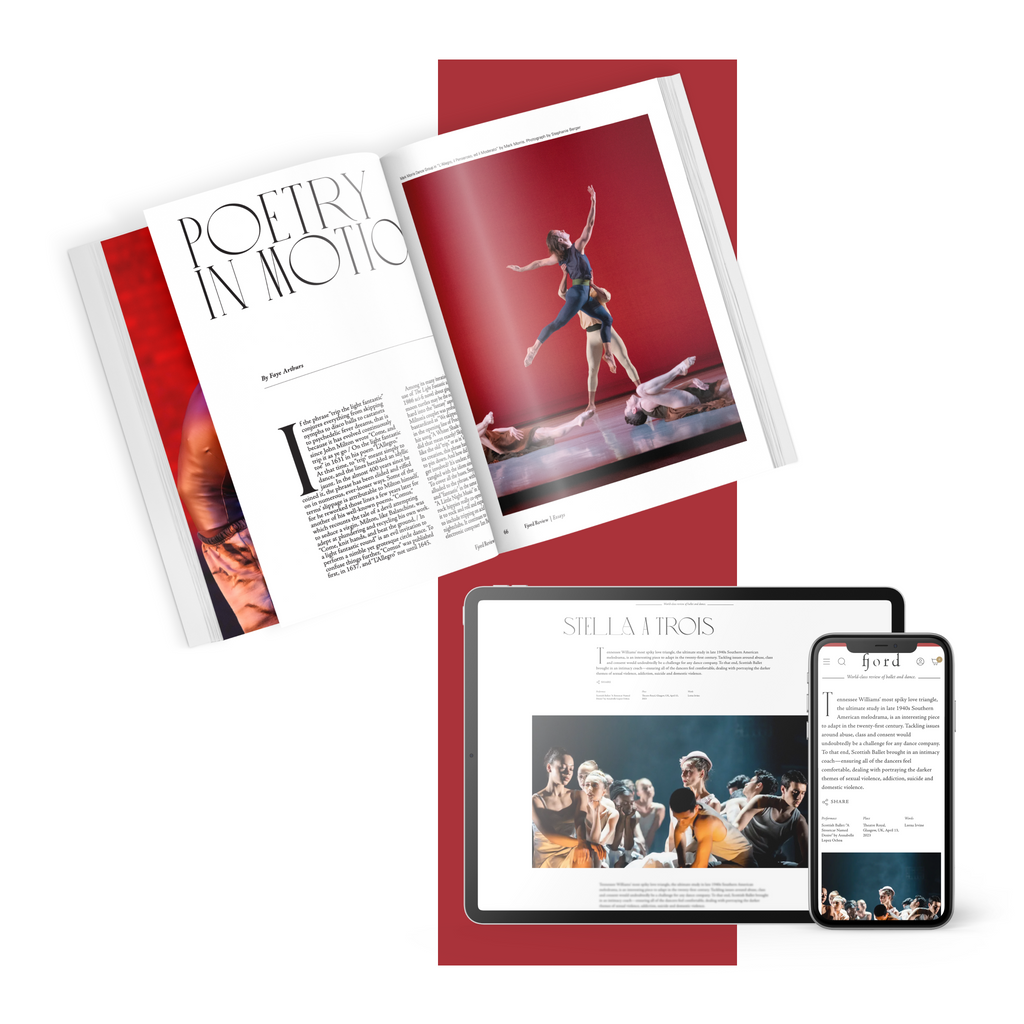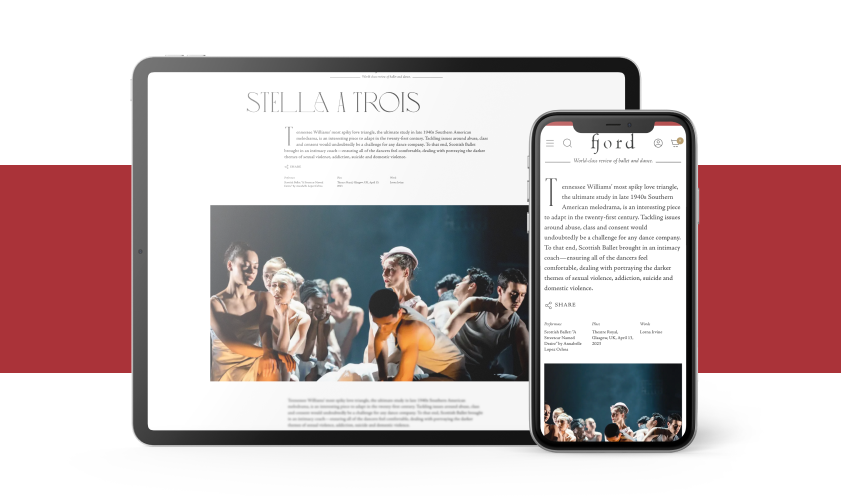 subscribe to continue reading
---
Starting at $49.99/year
Unlimited access to 1000+ articles
Weekly writing that inspires and provokes thought
Understanding the artform on a deeper level
Already a paid subscriber? Login
Featured
Watching Matthew Bourne's reworked version of the "star-cross'd lovers," I was briefly reminded of Veronica, played by Winona Ryder, in the dark 1988 comedy by Daniel Waters and Michael Lehmann, Heathers,...
Continue Reading
Overheard after the curtain drop on "Theme and Variations," the opener of English National Ballet's latest mixed bill: "Well, it was very Balanchine!" 
Continue Reading
Good Subscription Agency