The sole is stamped with the maker's mark, the size, and the width of the shoe. The sole is attached to the last with a staple gun, then using the relevant sized upper, the shoe is pulled over the last, the toe is pinned, and the upper is stapled to the seat of the last. This is followed by a combination of paste, hessians and cards to build up the block, depending upon the dancer's specifications. This is how Freed of London make their bespoke pointe shoes, and this behind-the-scenes process is how Prue Lang's "Castillo" begins.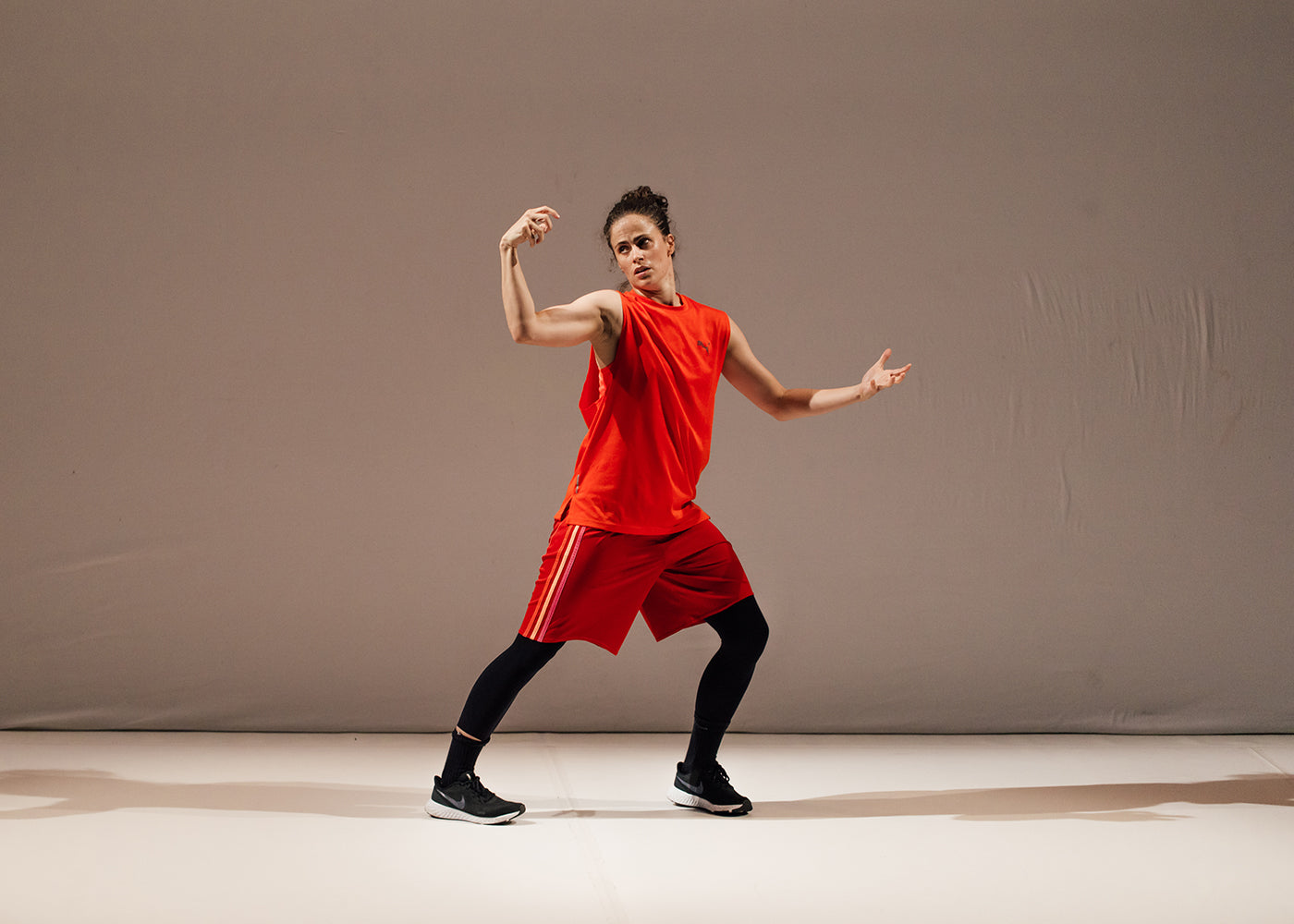 Jana Castillo in "Castillo" by Prue Lang. Photograph by Anne Moffat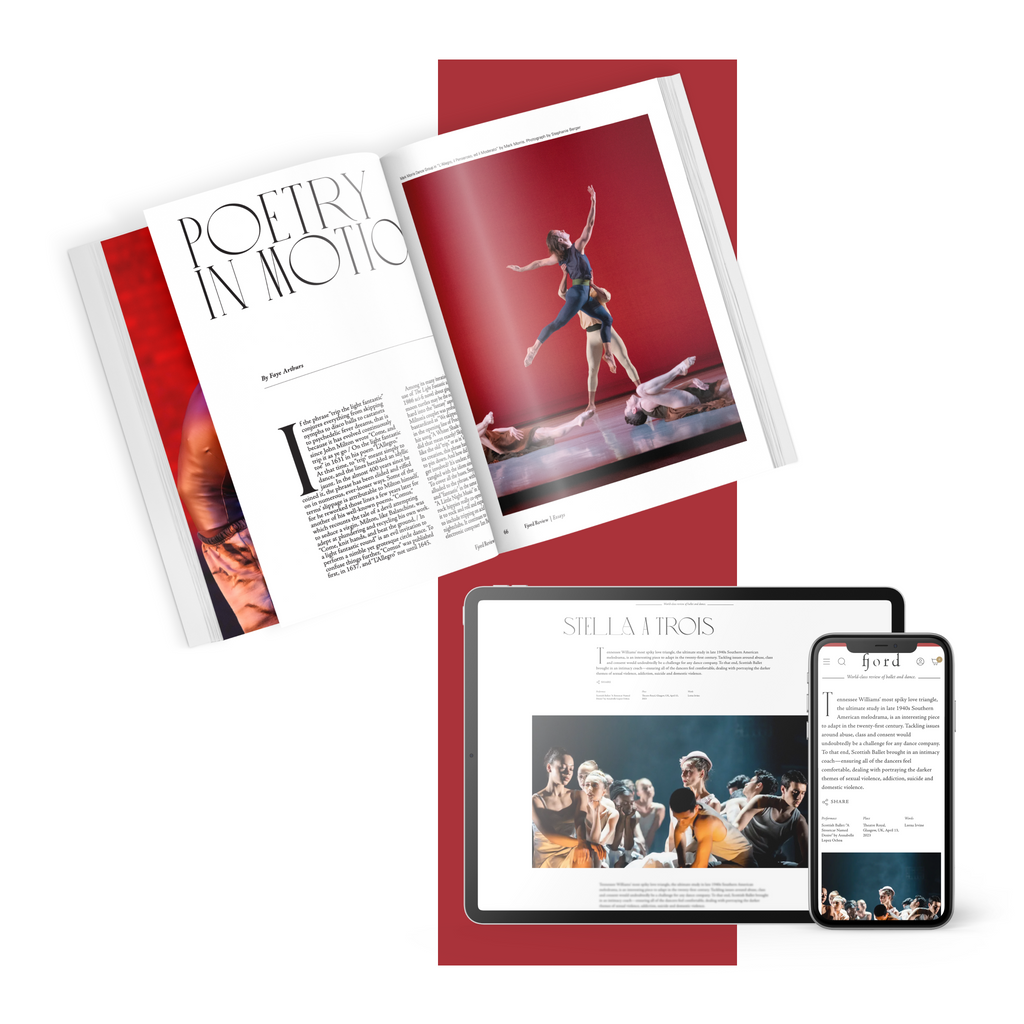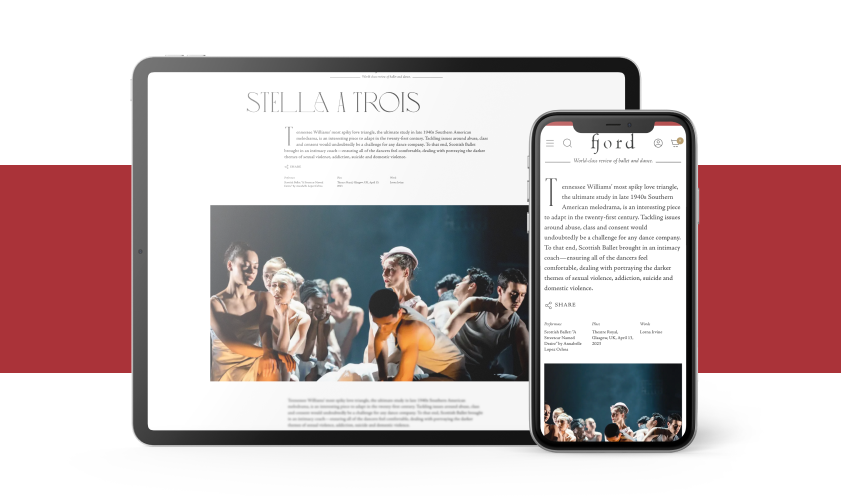 subscribe to continue reading
---
Starting at $49.99/year
Unlimited access to 1000+ articles
Weekly writing that inspires and provokes thought
Understanding the artform on a deeper level
Already a paid subscriber? Login
Featured
Watching Matthew Bourne's reworked version of the "star-cross'd lovers," I was briefly reminded of Veronica, played by Winona Ryder, in the dark 1988 comedy by Daniel Waters and Michael Lehmann, Heathers,...
Continue Reading
Overheard after the curtain drop on "Theme and Variations," the opener of English National Ballet's latest mixed bill: "Well, it was very Balanchine!" 
Continue Reading
Good Subscription Agency