In a hot spring in the Netherlands, steam rising from the water, a man begins to dance. It's night, and the sky and water are dark. The man, rugged and fortyish, swims towards the filmmaker recording him on a mobile phone. The man unfolds his arms in mock-grace, spinning with arms raised above him in a rounded fifth position. Swimmers shout over the warm roar of the waves. Muffled classical music plays from what sounds like a gramophone. The man spins and springs out of the water belly-first—a hairy, barrel-chested merman surfacing from the sea.
92Y Mobile Dance Film Festival at Harkness Dance Center, New York.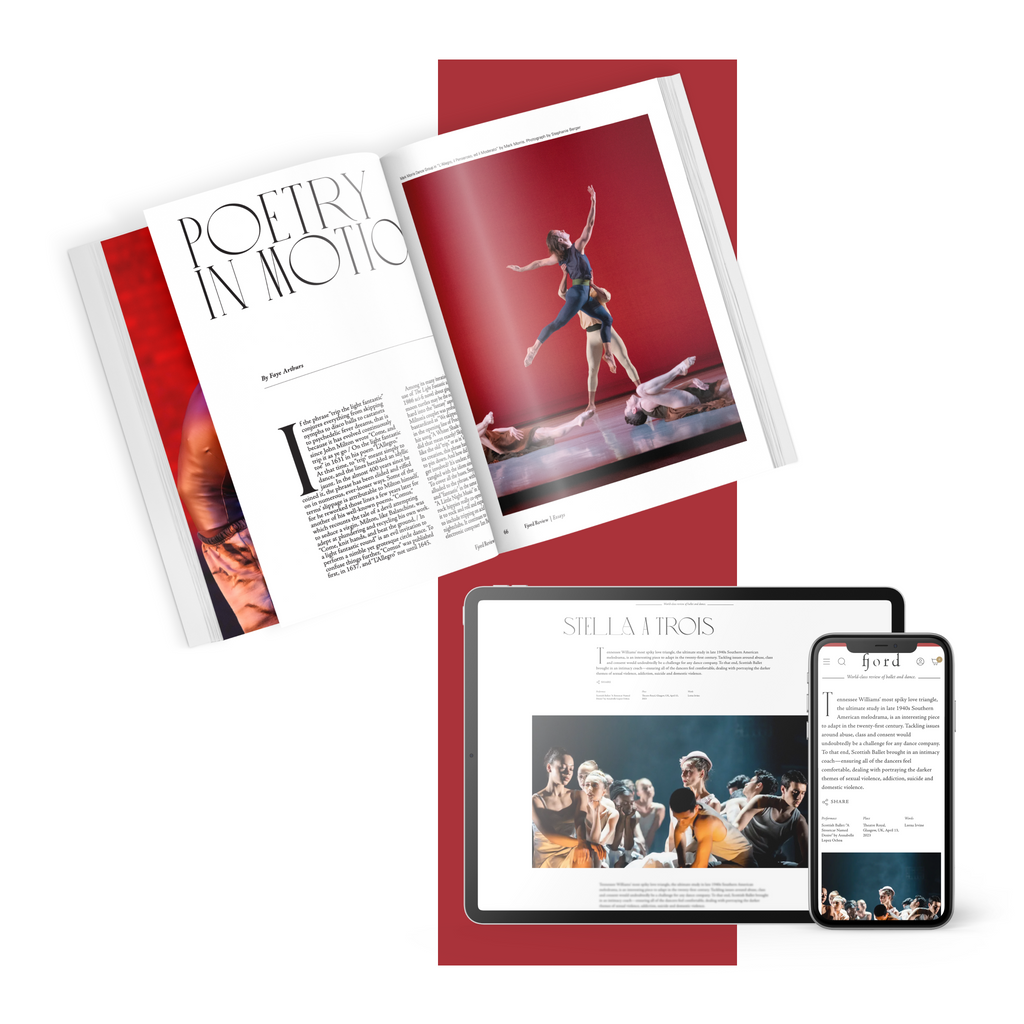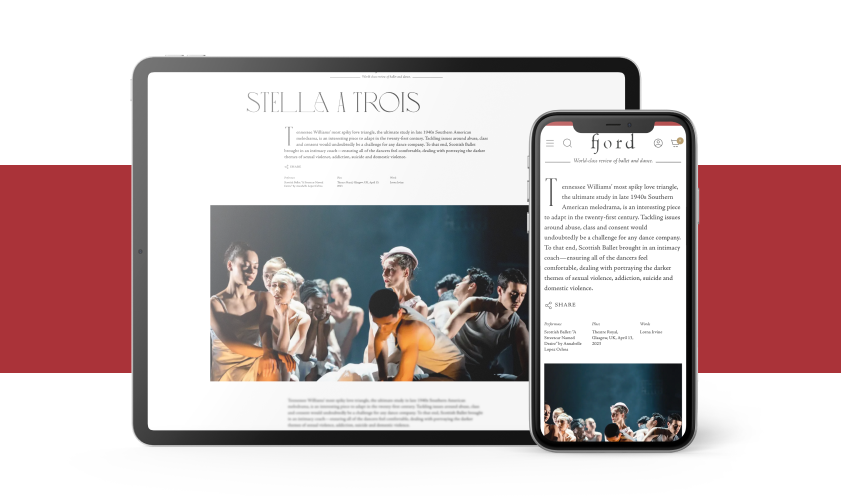 subscribe to continue reading
---
Starting at $49.99/year
Unlimited access to 1000+ articles
Weekly writing that inspires and provokes thought
Understanding the artform on a deeper level
Already a paid subscriber? Login
Featured
Watching Matthew Bourne's reworked version of the "star-cross'd lovers," I was briefly reminded of Veronica, played by Winona Ryder, in the dark 1988 comedy by Daniel Waters and Michael Lehmann, Heathers,...
Continue Reading
Overheard after the curtain drop on "Theme and Variations," the opener of English National Ballet's latest mixed bill: "Well, it was very Balanchine!" 
Continue Reading
Good Subscription Agency