Interglacial Captures an Interval of Uncertainty with Real-Time Sculpture
Upon entering the small blackbox theater of Dixon Place on Thursday, December 9, 2021, the all-white papered stage of Laura Peterson Choreography's "Interglacial" was pristinely set with four large crumpled up balls of paper and a thin line of light, nodding to minimalist artist Dan Flavin and bisecting the upstage wall. I am both old enough to remember when Dixon Place performances were in an actual New York City living room and familiar enough with Peterson's work to know of her obsession with Flavin (for instance: her 2007 work "I Love Dan Flavin"). I was delighted to be among familiar cultural anchors again—shouldn't we all just take a moment to scream with joy every time we encounter artists and presenters who have prevailed despite the last two years?!—and looking forward to finding out how the four dancers would further shape this space.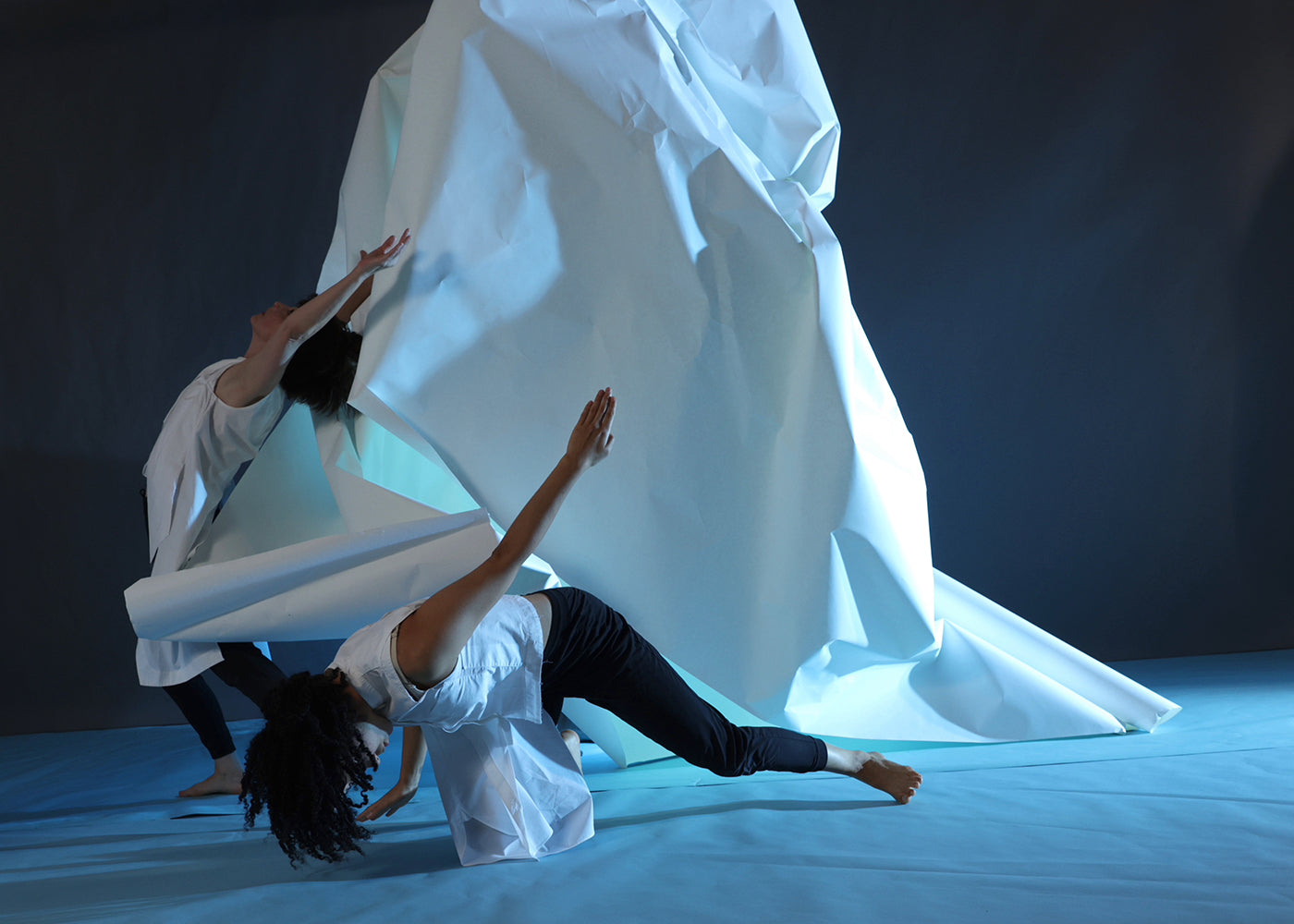 Jennifer Payán (low) and Laura Peterson in "Interglacial" by Laura Peterson Choreography. Photograph by Peter Yeasley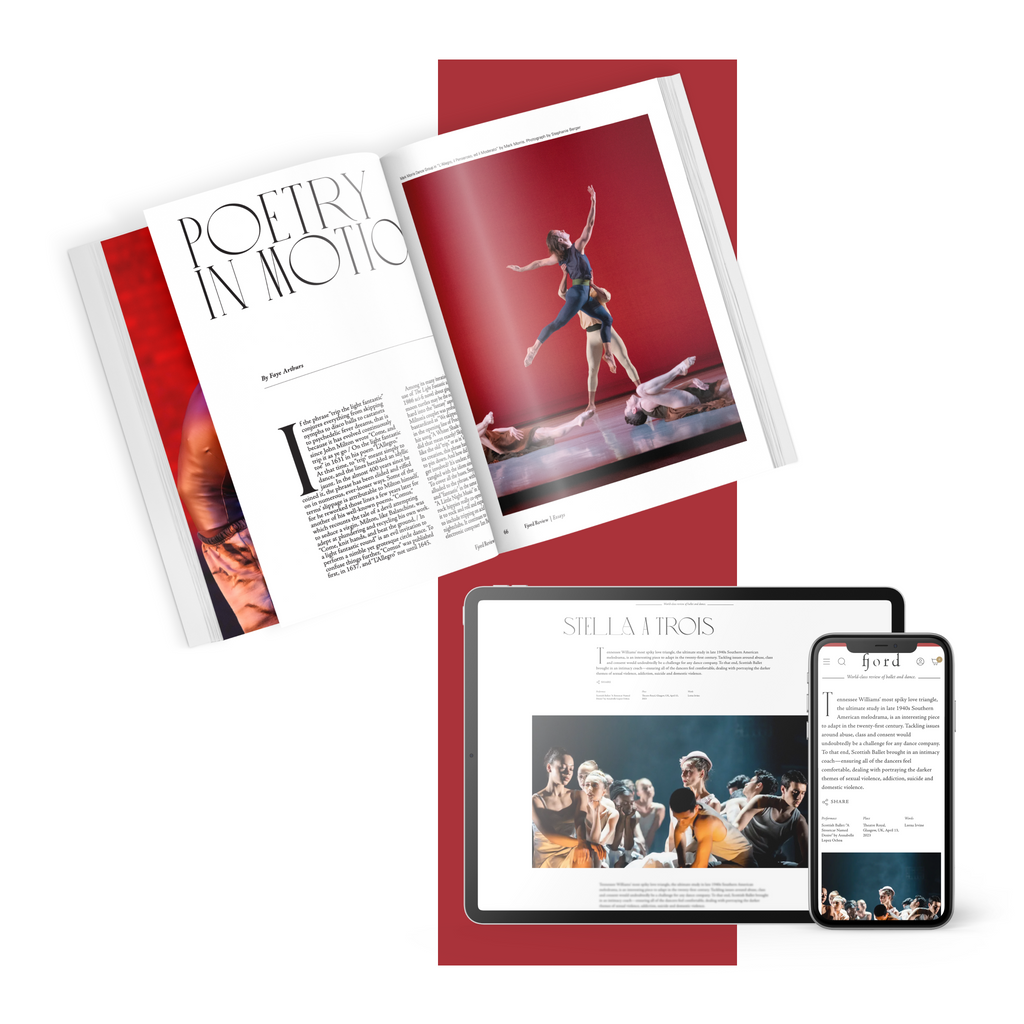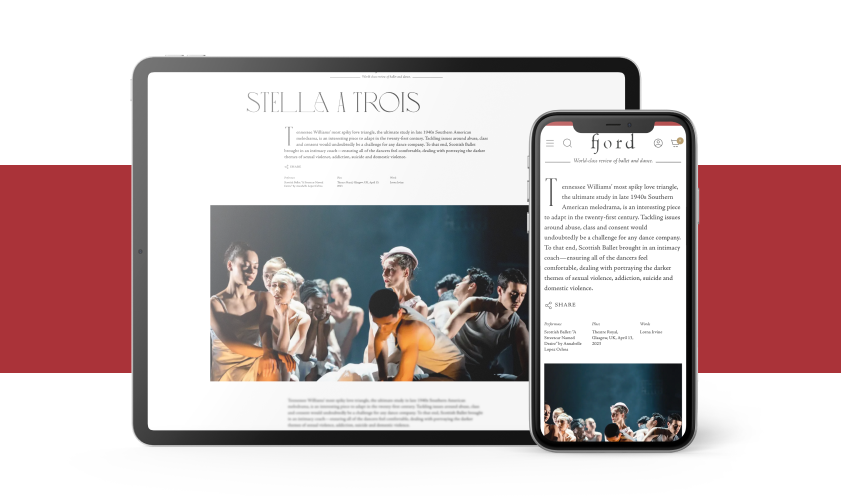 subscribe to continue reading
---
Starting at $49.99/year
Unlimited access to 1000+ articles
Weekly writing that inspires and provokes thought
Understanding the artform on a deeper level
Already a paid subscriber? Login
Featured
Watching Matthew Bourne's reworked version of the "star-cross'd lovers," I was briefly reminded of Veronica, played by Winona Ryder, in the dark 1988 comedy by Daniel Waters and Michael Lehmann, Heathers,...
Continue Reading
Overheard after the curtain drop on "Theme and Variations," the opener of English National Ballet's latest mixed bill: "Well, it was very Balanchine!" 
Continue Reading
Good Subscription Agency