I will see anything with the choreographer Kyle Abraham's name attached to it, and so I attended the premiere of "Reunions"—a free, outdoor dance festival set on a makeshift stage squeezed between the edge of the Paul Milstein Pool and Hearst Plaza at Lincoln Center. That Abraham's name was attached was pretty much all I knew going in. He curated the program, which consisted of new works made by alumni from his company, A.I.M. It is rare, as a reviewer, to have so little foreknowledge of an assignment. And it was more mysterious yet when I arrived to check in for the show, ten minutes before it was due to start, to find it had already begun. That's something I have never experienced before in the dance world—where an audience-settling grace period is customary. It is rarer yet for low-key, free-admission events, which are usually less organized and start way later. When I asked an usher what was going on, he said he had no idea, and suggested maybe there was a pre-show. This seemed plausible, for the dancers were not dancing on the stage at this point. They were down on the cement plaza off to the side—partially obscured for much of the seated audience. But they moved their dance onto the stage platform still a few minutes shy of the slated start time; it was curious all around. I leaned against a tree, quickly consulted the spare and confusing digital program, and tried to focus on the five women dressed in numbered jerseys and sneakers who were working so hard on the hard ground.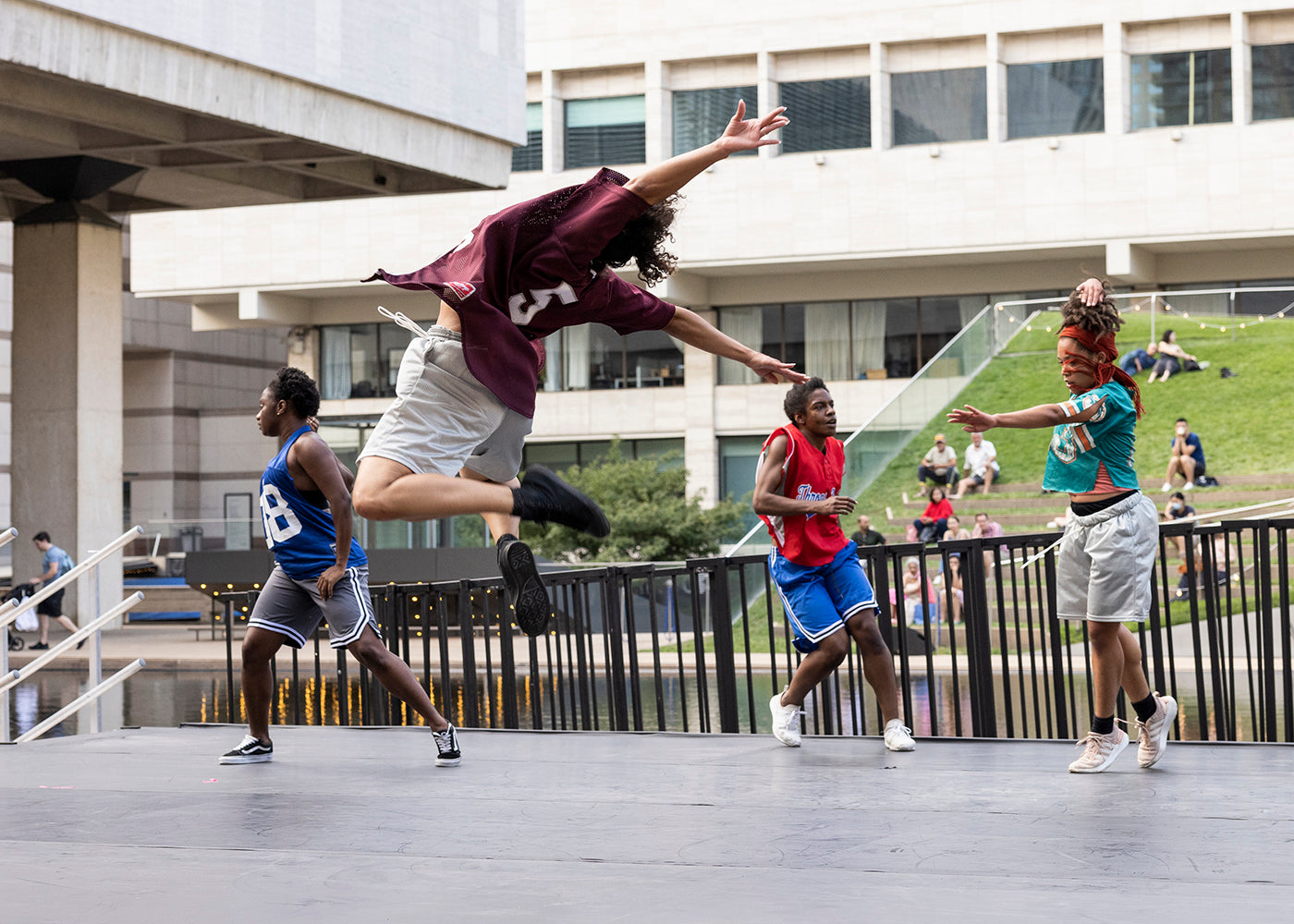 "Drills" by Kayla Farrish, part of Kyle Abraham's "Reunions." Photograph by Erin Baiano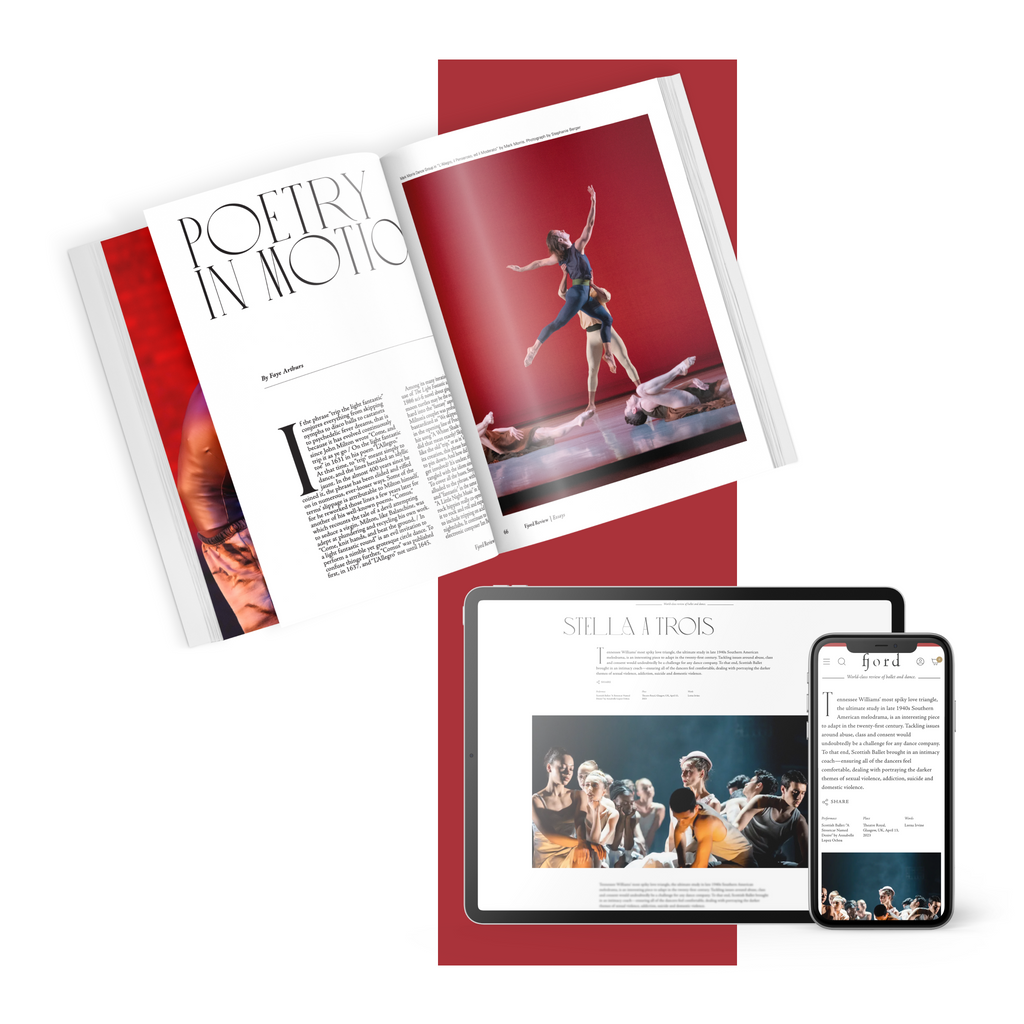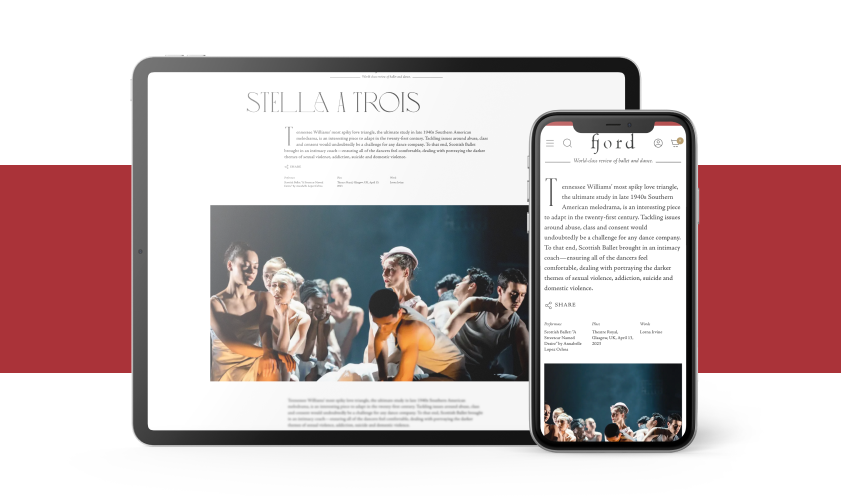 subscribe to continue reading
---
Starting at $49.99/year
Unlimited access to 1000+ articles
Weekly writing that inspires and provokes thought
Understanding the artform on a deeper level
Already a paid subscriber? Login
Featured
Watching Matthew Bourne's reworked version of the "star-cross'd lovers," I was briefly reminded of Veronica, played by Winona Ryder, in the dark 1988 comedy by Daniel Waters and Michael Lehmann, Heathers,...
Continue Reading
Overheard after the curtain drop on "Theme and Variations," the opener of English National Ballet's latest mixed bill: "Well, it was very Balanchine!" 
Continue Reading
Good Subscription Agency