If you thought Akram Khan's 2016 update of "Giselle"—which resituated the 1841 classic to apply to modern migrant workers in a haunted garment factory—was radical, you should see Joshua Beamish's 2019 "@giselle," which takes place almost entirely over social media. I should clarify. This is not an online viewing situation, one watches "@giselle" in-person at an actual theater. (To be specific: the NY premiere of "@giselle" was held at the Gerald W. Lynch Theater at John Jay College.) But projections of Instagram-esque formatting, by Brianna Amore, were cast onto a scrim and framed nearly every scene. The flesh-and-blood performers danced either in front of or behind these magnified screengrabs, and these same dancers appeared often in film clips and in photos in the projections. For example, the ballet opened with a video of American Ballet Theatre soloist Betsy McBride, who danced the title role, primping and making selfie duck faces into her smartphone camera while crafting her headshot for the Village, the fictional media platform on which most of the ballet's events unfolded. To the rising and falling of the music—Beamish used the original score by Adolphe Adam—McBride toggled with the lighting filters on her image. It was a clever introduction to Beamish's smart and piercing rethinking of ballet's greatest ghost story.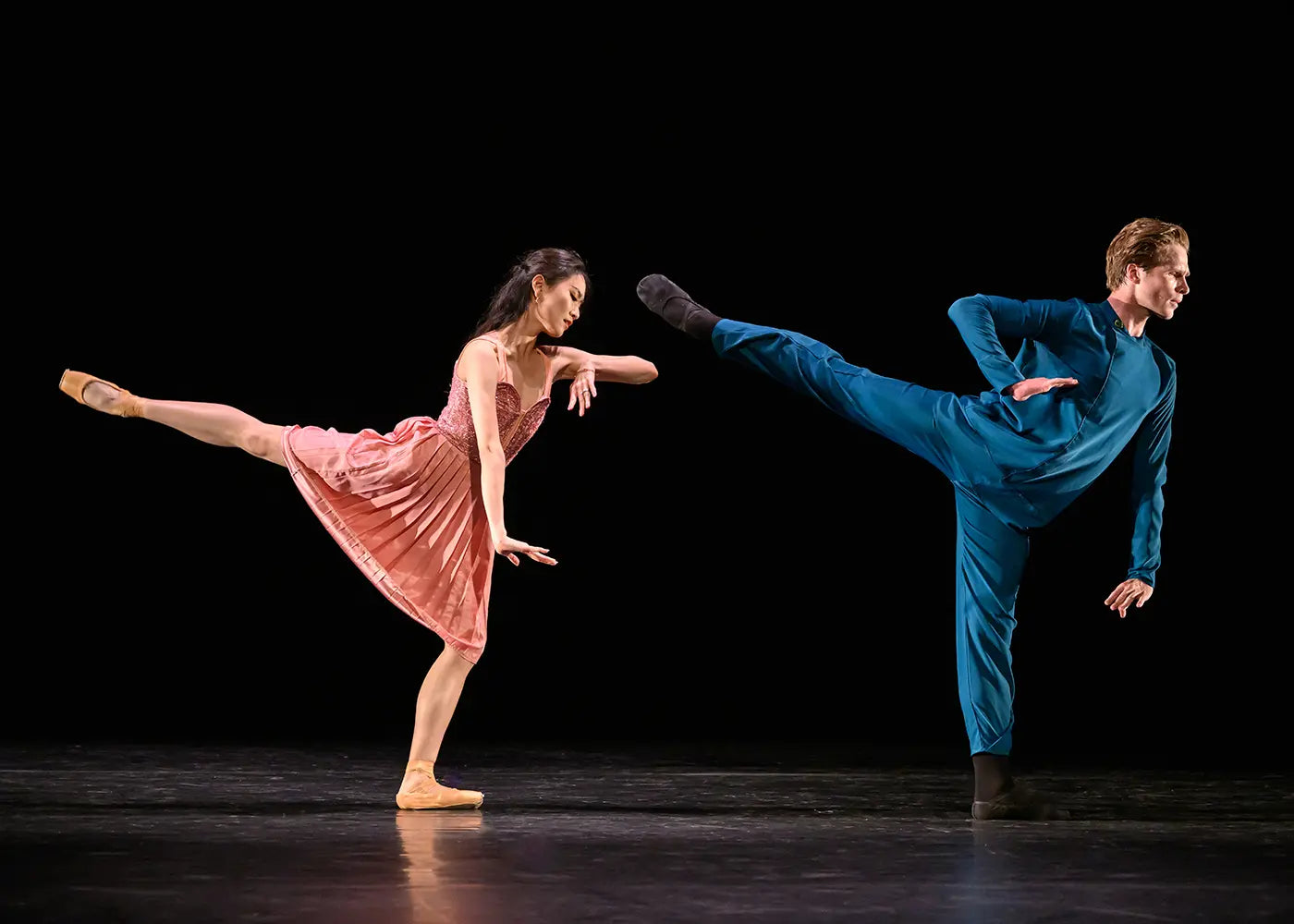 Fangqi Li and Harrison James in "@giselle." Photograph by Nina Wurtzel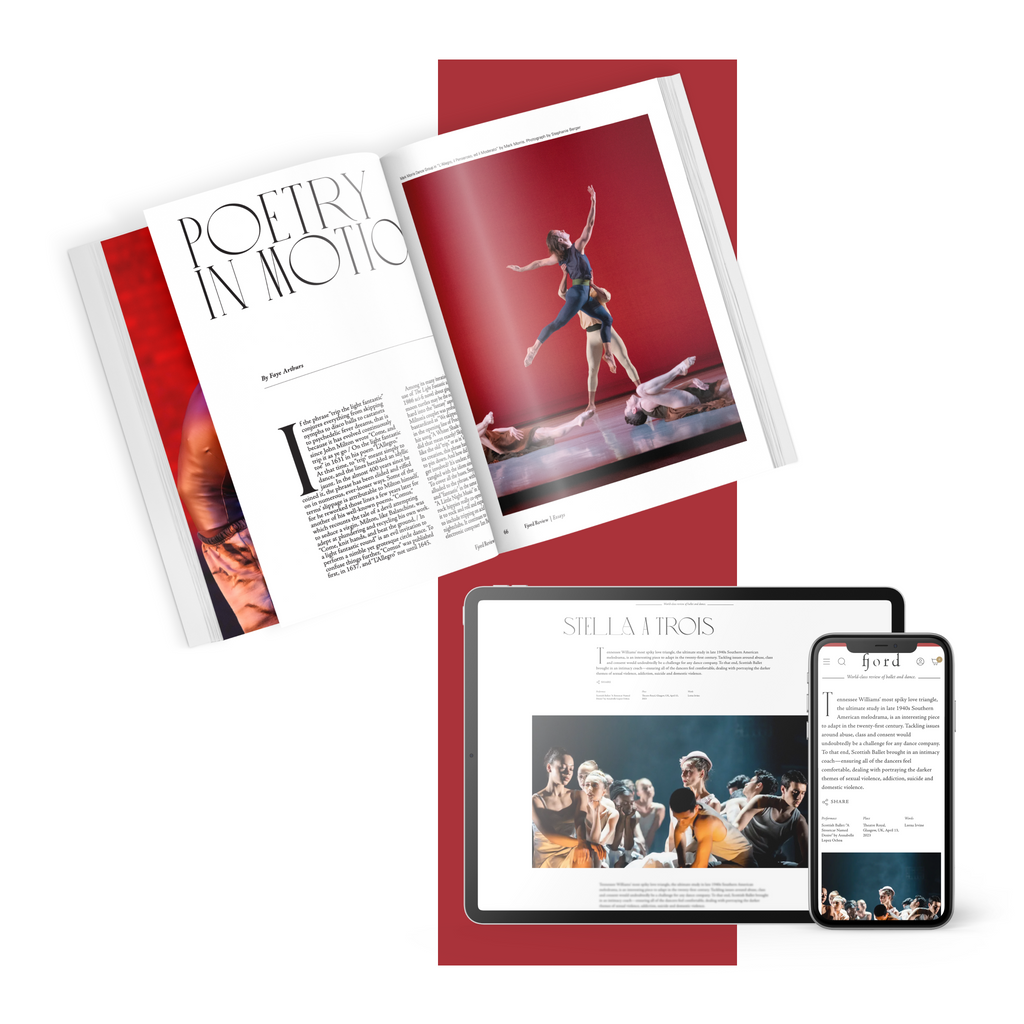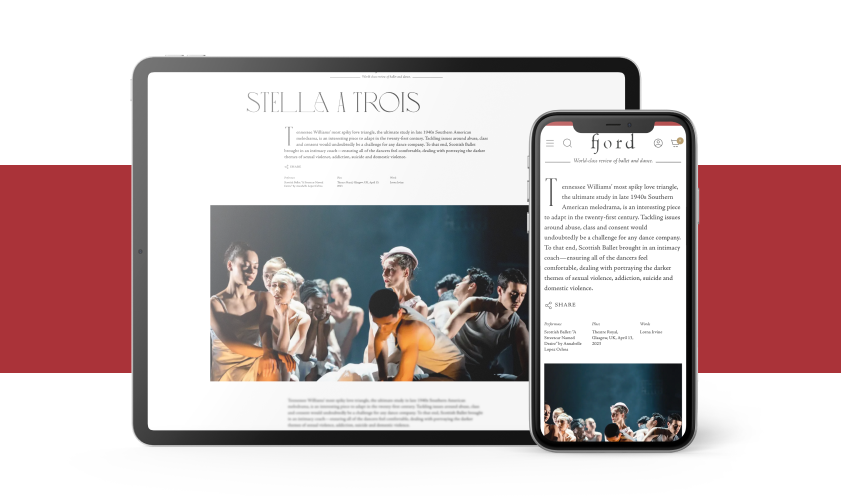 subscribe to continue reading
---
Starting at $49.99/year
Unlimited access to 1000+ articles
Weekly writing that inspires and provokes thought
Understanding the artform on a deeper level
Already a paid subscriber? Login
Featured
Watching Matthew Bourne's reworked version of the "star-cross'd lovers," I was briefly reminded of Veronica, played by Winona Ryder, in the dark 1988 comedy by Daniel Waters and Michael Lehmann, Heathers,...
Continue Reading
Overheard after the curtain drop on "Theme and Variations," the opener of English National Ballet's latest mixed bill: "Well, it was very Balanchine!" 
Continue Reading
Good Subscription Agency