It is often said that one of a dancer's unsung partners is the floor. In Isabelle Schad's and Laurent Goldring's 45-minute opus, "Der Bau," one might consider Schad's partner to be large swaths of fabric that she manipulates during the course of a physically intense, metaphorically-driven work. Based on Kafka's unfinished novella, The Burrow (Der Bau), a tale describing the universe of an animal entrenched in a place to make it feel protected, the piece deals with the relationship between body and space.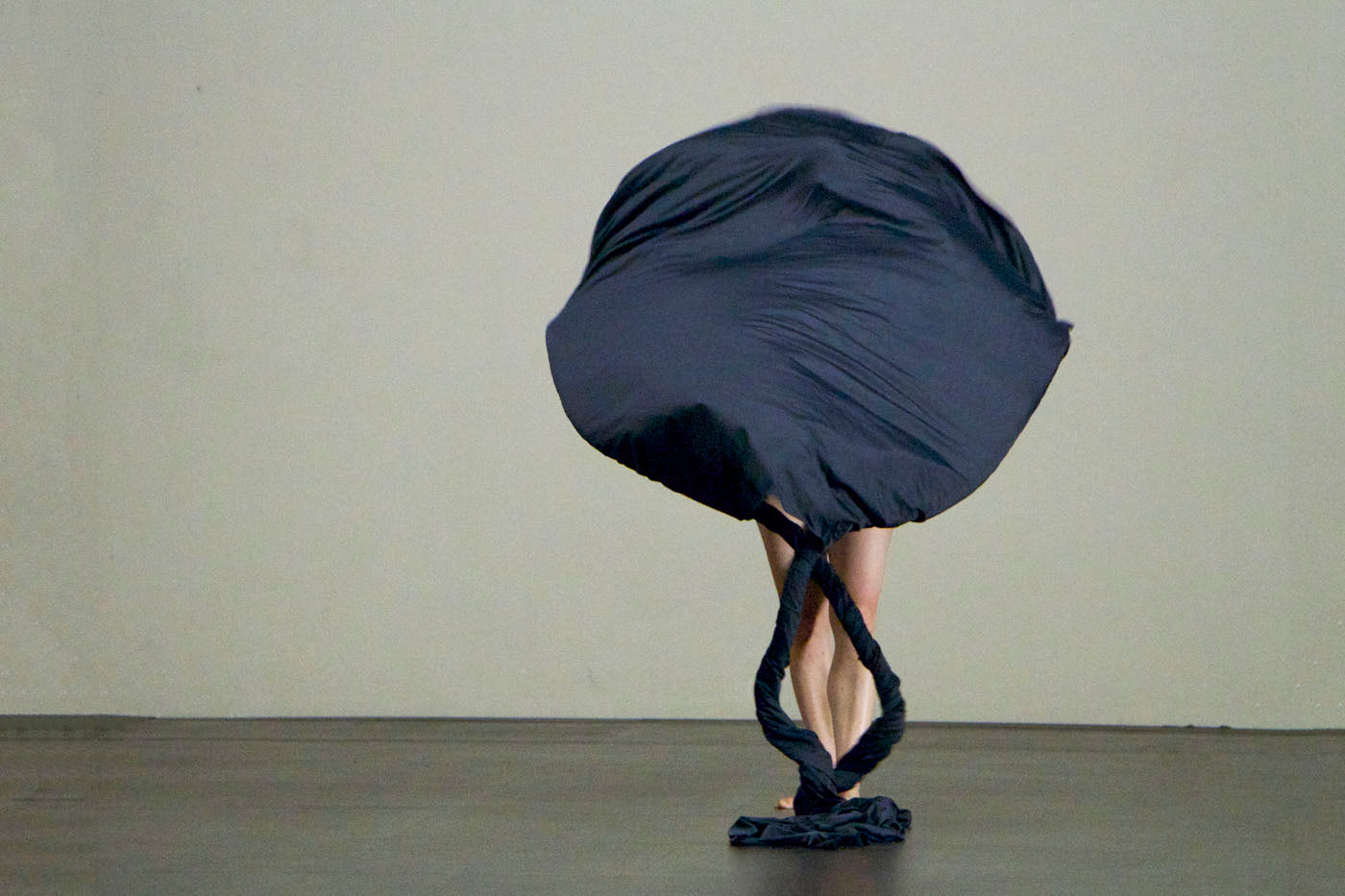 Isabelle Schad in "Der Bau." Photograph by Laurent Goldring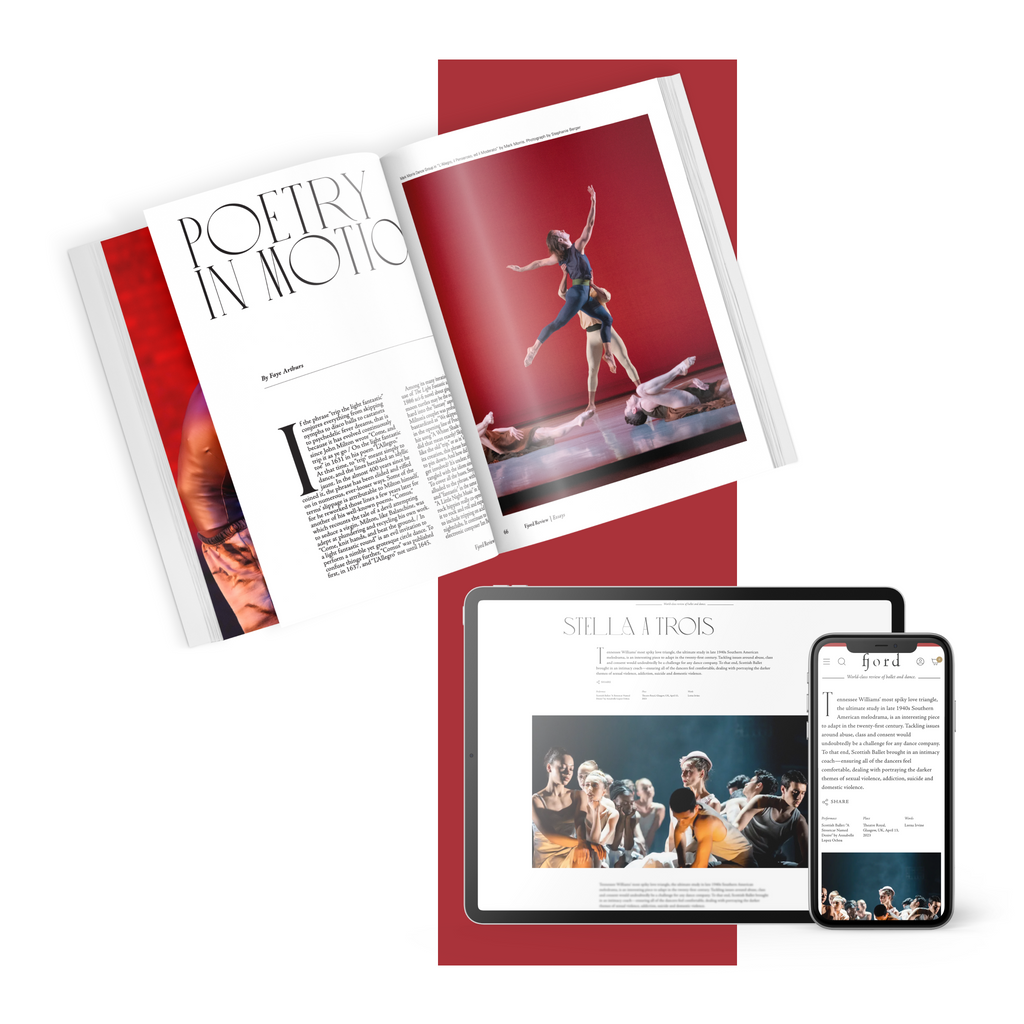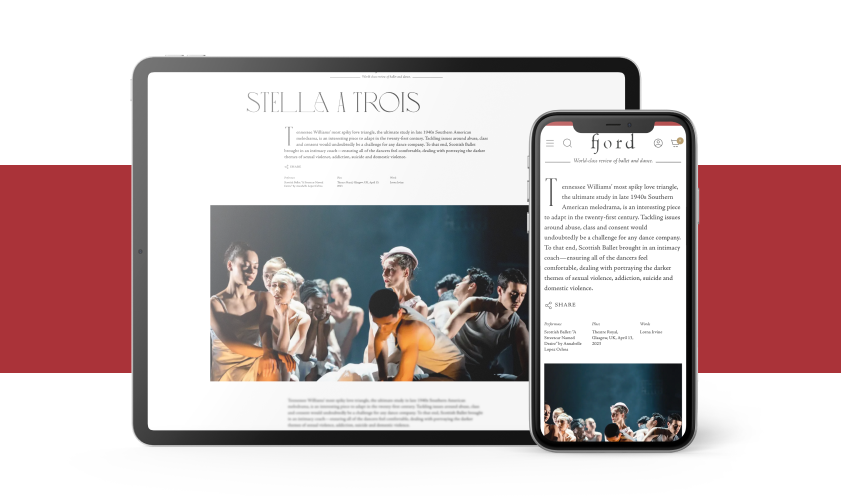 subscribe to continue reading
---
Starting at $49.99/year
Unlimited access to 1000+ articles
Weekly writing that inspires and provokes thought
Understanding the artform on a deeper level
Already a paid subscriber? Login
Featured
Watching Matthew Bourne's reworked version of the "star-cross'd lovers," I was briefly reminded of Veronica, played by Winona Ryder, in the dark 1988 comedy by Daniel Waters and Michael Lehmann, Heathers,...
Continue Reading
Overheard after the curtain drop on "Theme and Variations," the opener of English National Ballet's latest mixed bill: "Well, it was very Balanchine!" 
Continue Reading
Good Subscription Agency