We enter off the commercial retail strip of Broadway into a whimsical garden of cardboard cut-outs painted in shades of neon pink, orange, and green by the artist Mimi Gross. The gleaming wood floor of the fully functional dance studio is now bordered with flowering hedges, mirrored wall draped in leafy boughs, the glass itself painted as an enchanted forest. It all seems to quiver under the glow-in-the-dark lighting design of Lauren Parrish. As if a salve for a troubled and contentious world, Douglas Dunn has turned his SoHo loft into a lush "Garden Party," filled with poetry and music devoted to love. His take on the matter is delivered with a wit so droll, we're not sure whether the sentiment is genuine or parody. Perhaps at 80, Dunn has the perspective necessary to give us a little of both. With a history rooted in the 1970s spontaneous experiments of Grand Union along with the precision and control of Cunningham technique, his artistic breadth is considerable.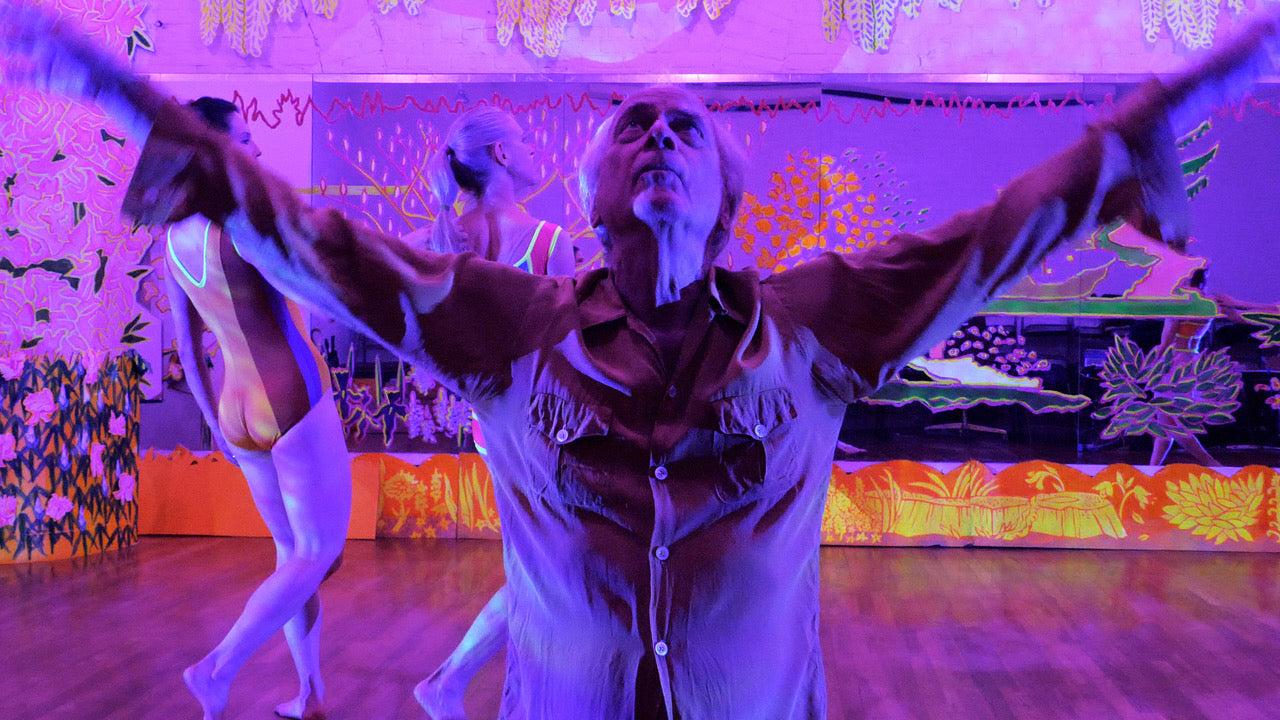 Douglas Dunn (center), Alexandra Berger, Janet Charleston in "Garden Party." Photograph by Jacob Burckhardt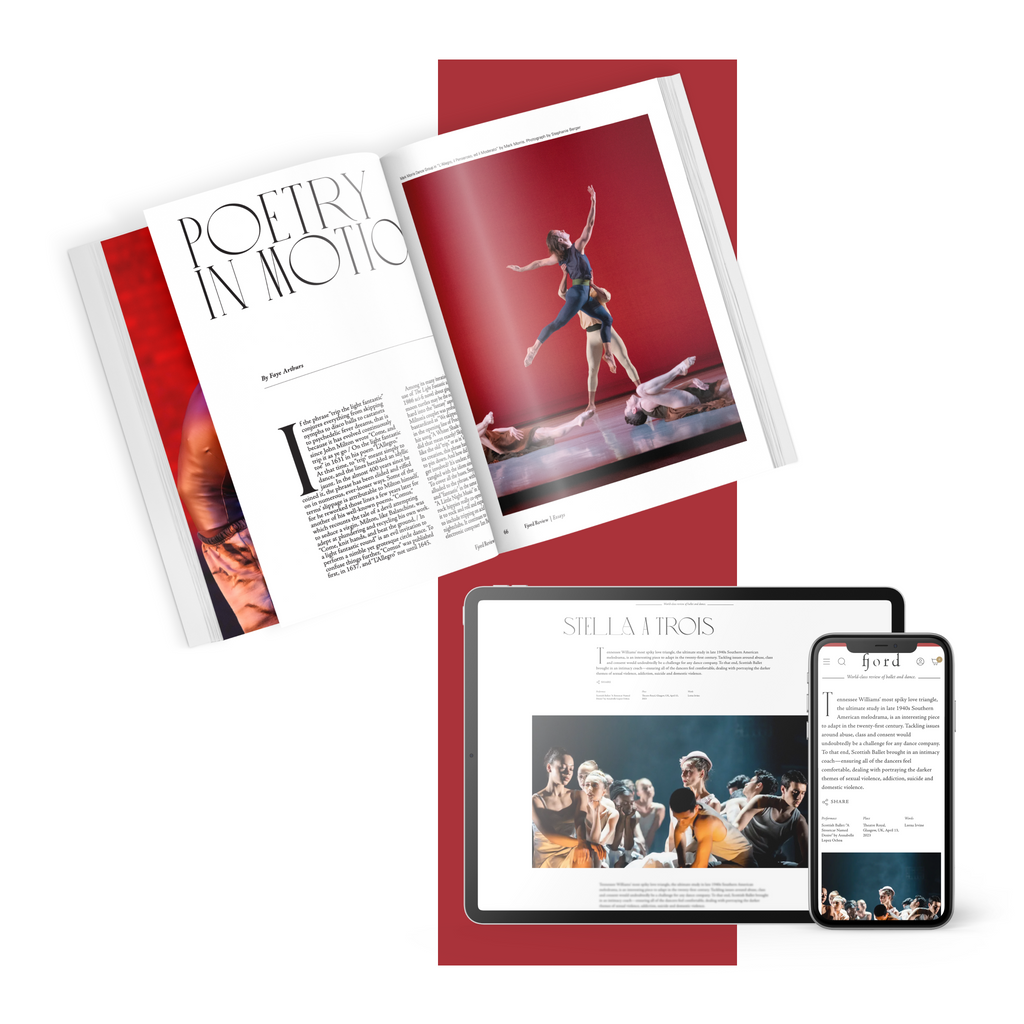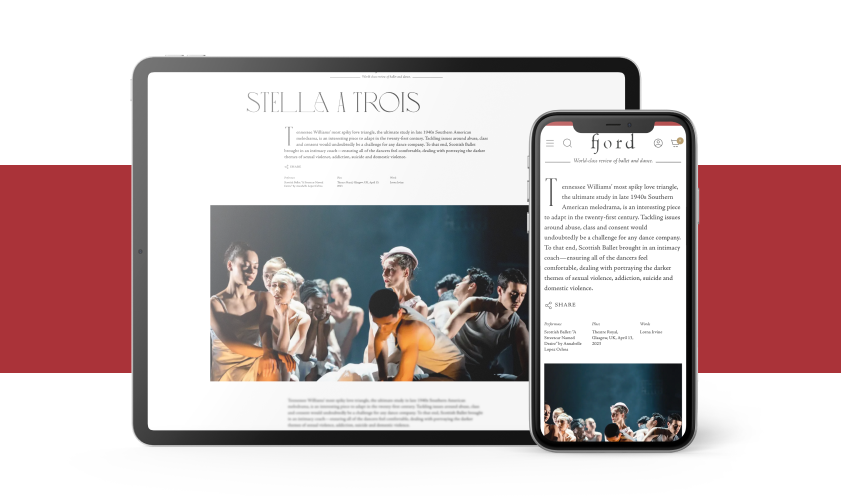 subscribe to continue reading
---
Starting at $49.99/year
Unlimited access to 1000+ articles
Weekly writing that inspires and provokes thought
Understanding the artform on a deeper level
Already a paid subscriber? Login
Featured
Watching Matthew Bourne's reworked version of the "star-cross'd lovers," I was briefly reminded of Veronica, played by Winona Ryder, in the dark 1988 comedy by Daniel Waters and Michael Lehmann, Heathers,...
Continue Reading
Overheard after the curtain drop on "Theme and Variations," the opener of English National Ballet's latest mixed bill: "Well, it was very Balanchine!" 
Continue Reading
Good Subscription Agency