To look at the ocean can be deceiving. With feet planted in the sand, facing the horizon, we think we know where we are; the tide signals for how long. To look into the ocean is a different story: Looking in offers no sense of start and stop, no sides to stand on, no tide nor time. Looking in confronts us only with an endless sense of motion encompassed by a larger unknown. Bill T. Jones's long-awaited "Deep Blue Sea," a work massive in both size and depth and presented at the Park Avenue Armory in New York through October 9th, thrusts its audience into that sea, using movement, text, music, and hypnotic projections to disorient us into revelation.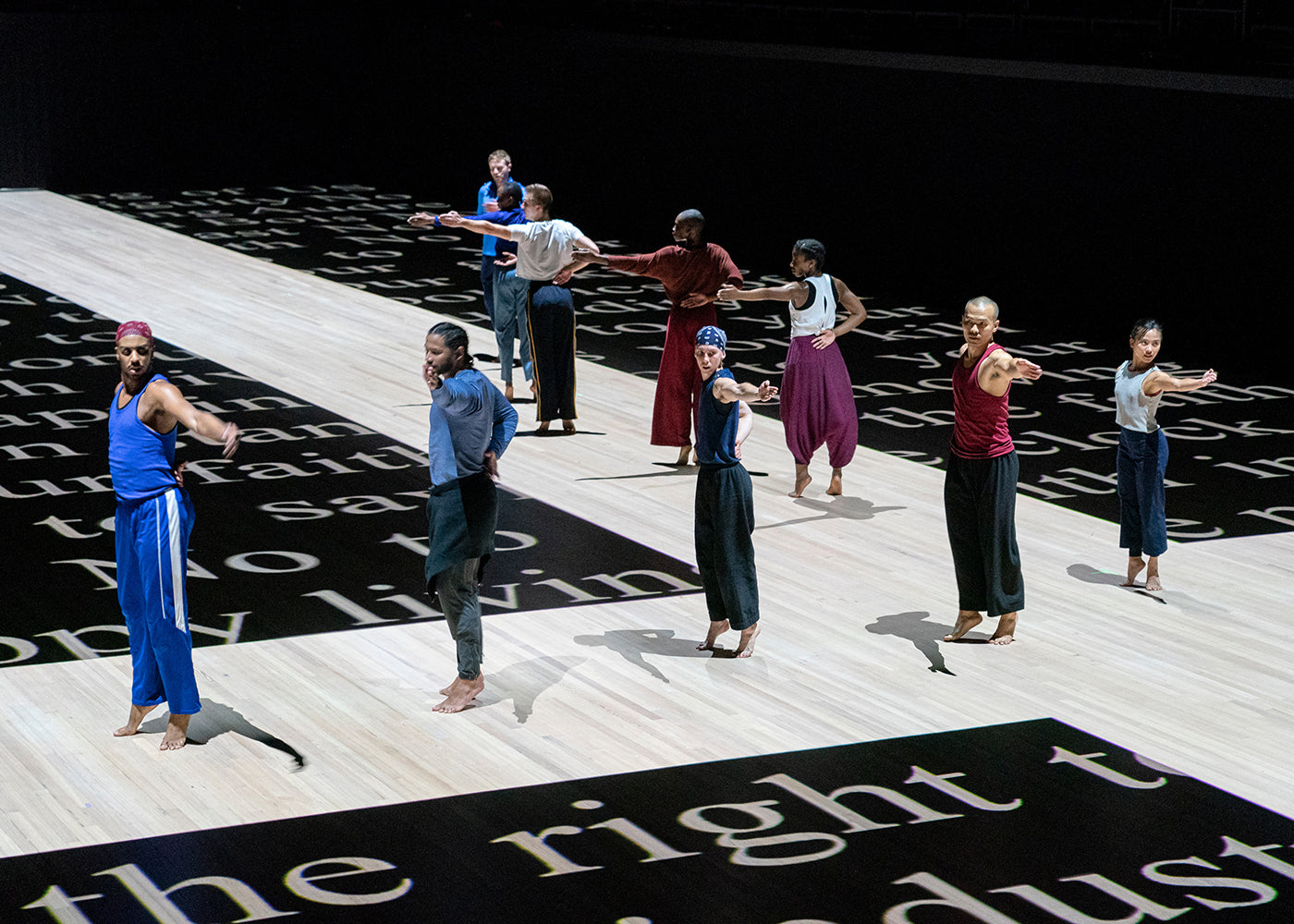 The Bill T. Jones/Arnie Zane Company in "Deep Blue Sea." Photograph by Stephanie Berger/Park Avenue Armory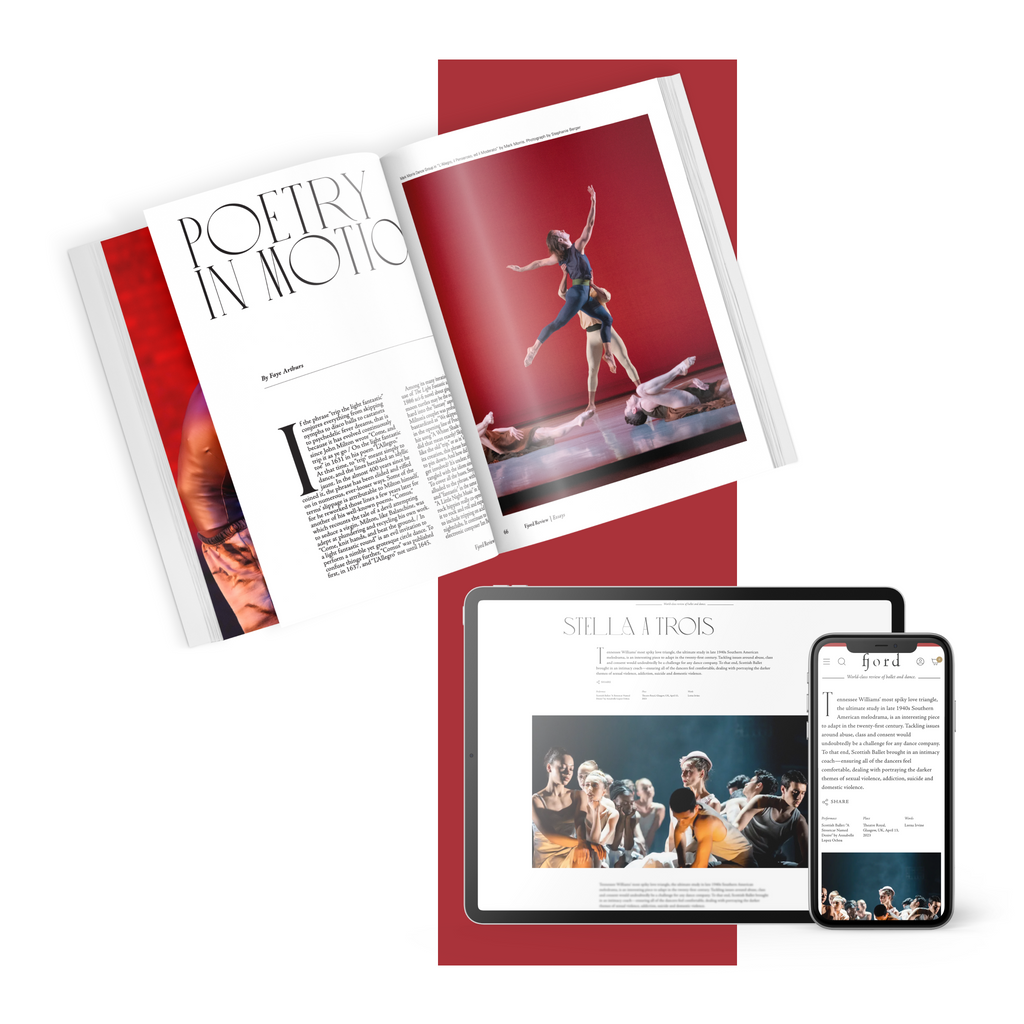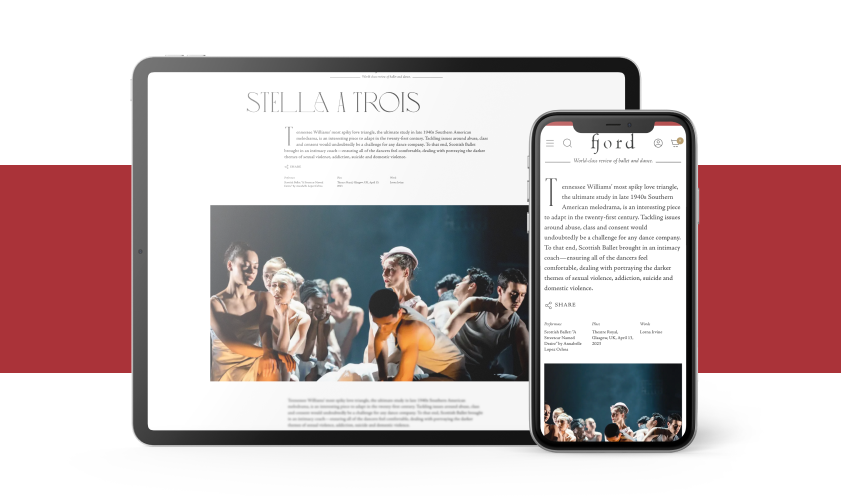 subscribe to continue reading
---
Starting at $49.99/year
Unlimited access to 1000+ articles
Weekly writing that inspires and provokes thought
Understanding the artform on a deeper level
Already a paid subscriber? Login
Featured
Watching Matthew Bourne's reworked version of the "star-cross'd lovers," I was briefly reminded of Veronica, played by Winona Ryder, in the dark 1988 comedy by Daniel Waters and Michael Lehmann, Heathers,...
Continue Reading
Overheard after the curtain drop on "Theme and Variations," the opener of English National Ballet's latest mixed bill: "Well, it was very Balanchine!" 
Continue Reading
Good Subscription Agency