From the second definition of the word chroma, freedom from white, comes the entry point to this work of the same name, which affords the dancers of the Australian Ballet a whole new range of brilliant, athletic, hyper-extended movements. A languid wave one moment, convulsing and angular the next, movement and tempo in "Chroma," choreographed by Wayne McGregor in 2006, appears built on contrast and a reduction of means that allows you to see the whole.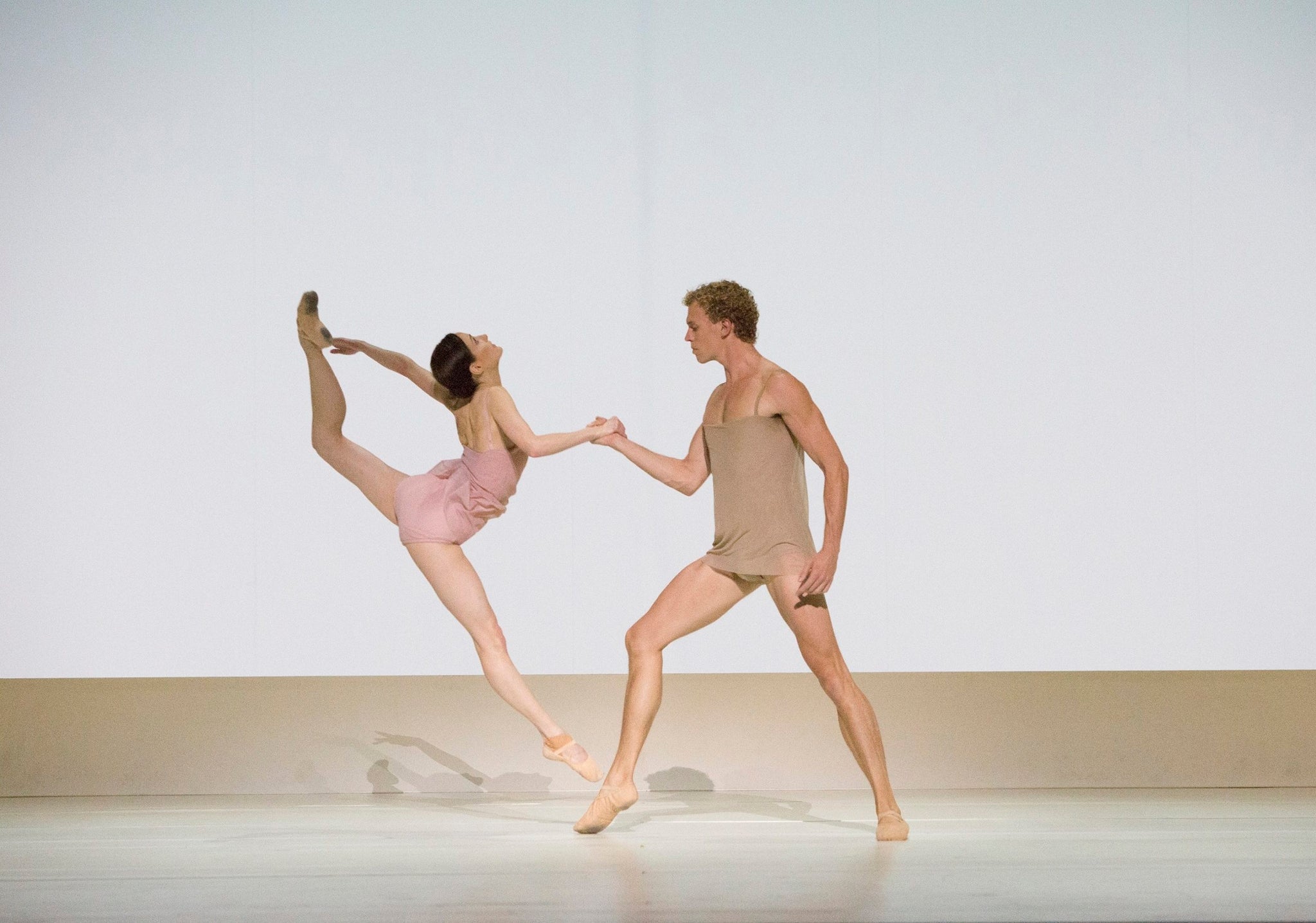 Amber Scott and Adam Bull in Wayne McGregor's "Chroma." Photograph by Jess Bialek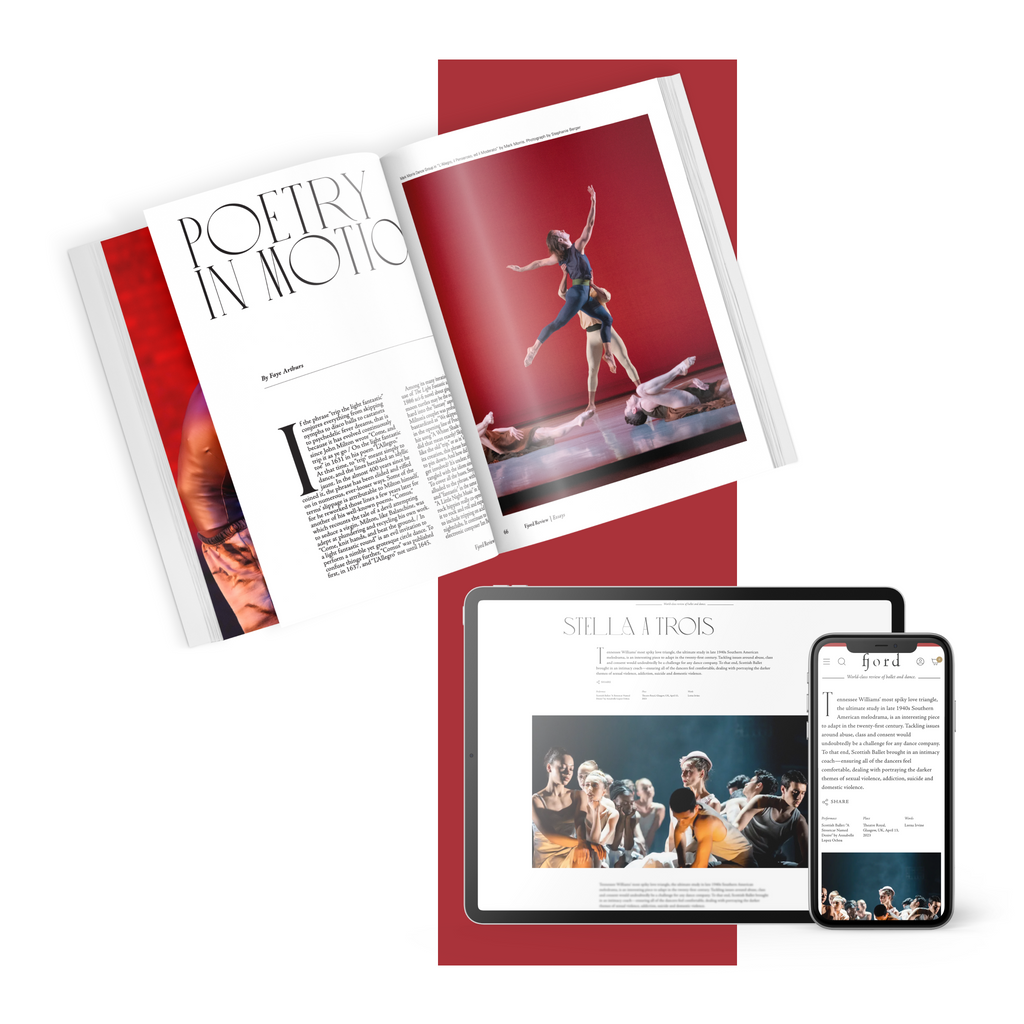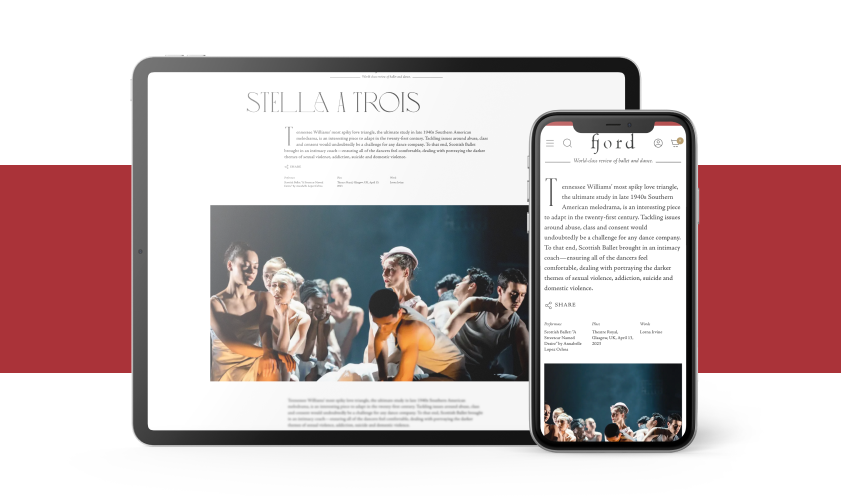 subscribe to continue reading
---
Starting at $49.99/year
Unlimited access to 1000+ articles
Weekly writing that inspires and provokes thought
Understanding the artform on a deeper level
Already a paid subscriber? Login
Featured
Watching Matthew Bourne's reworked version of the "star-cross'd lovers," I was briefly reminded of Veronica, played by Winona Ryder, in the dark 1988 comedy by Daniel Waters and Michael Lehmann, Heathers,...
Continue Reading
Overheard after the curtain drop on "Theme and Variations," the opener of English National Ballet's latest mixed bill: "Well, it was very Balanchine!" 
Continue Reading
Good Subscription Agency