As I walked in the blazing early evening sun to the subway this past Monday evening, I wondered how the performers of Andrea Miller's "You Are Here" would fare in such heat. As if to immediately put my mind to rest, the show began with instant catharsis as the dancers plunged into the large rectangular pool upon entering Lincoln Center's Hearst Plaza. In unison, they stomped and hopped their way through the water, clasping their own hands together, arms slashing to a driving beat. The steps had a folk dance feel, and their motions felt intentional, grounded, almost sacred. A palpable relief was on display, and I couldn't help but feel gratitude for this moment of respite, however brief, after over a year of feeling unmoored by all of the uncertainties and anxieties and grief. To see dancers moving with one another, unmasked and touching, shimmering in metallic costumes in water, for an audience—so many boxes of delight were checked in that opening section.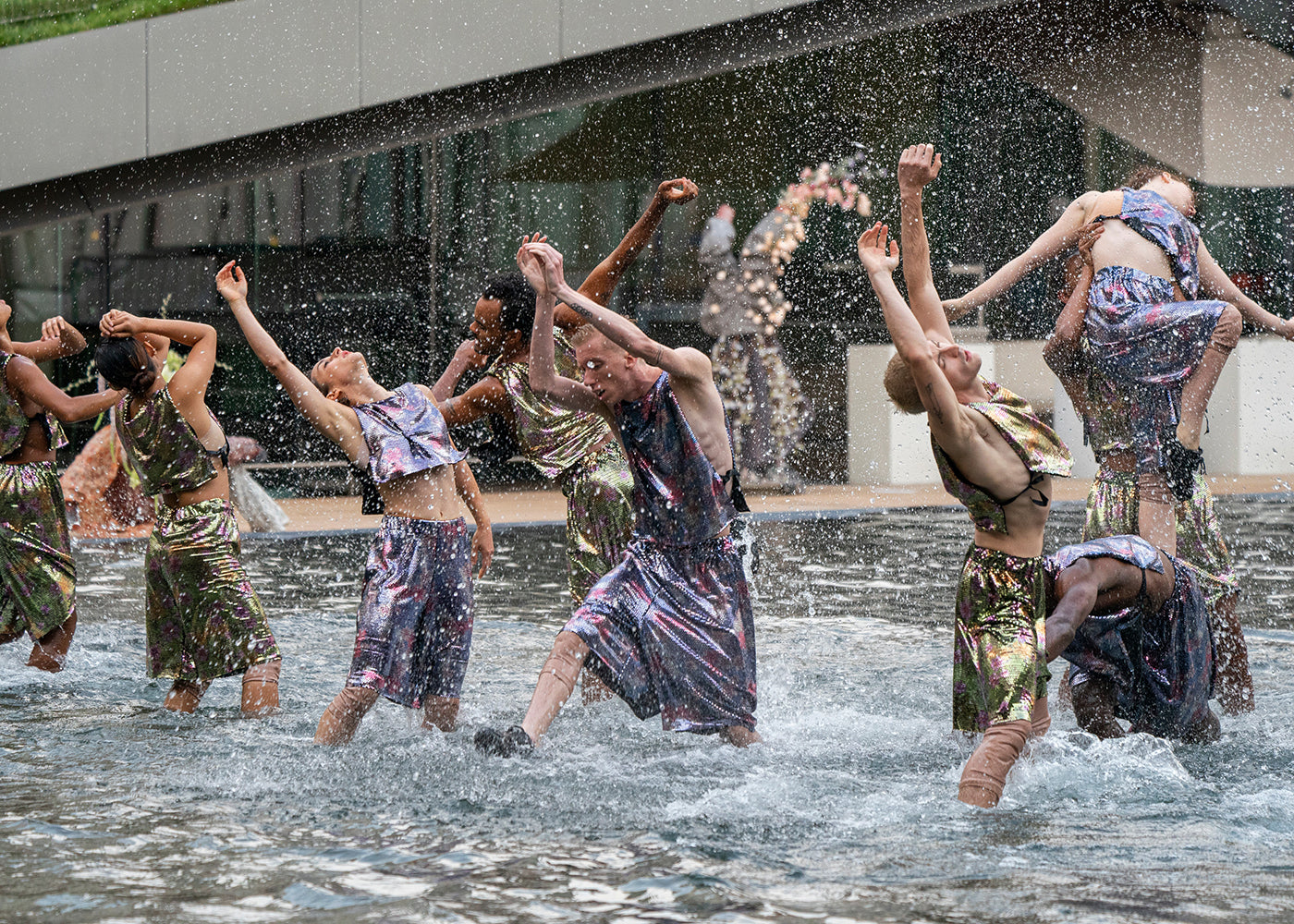 You Are Here with Gallim Dance Company. Photograph by Stephanie Berger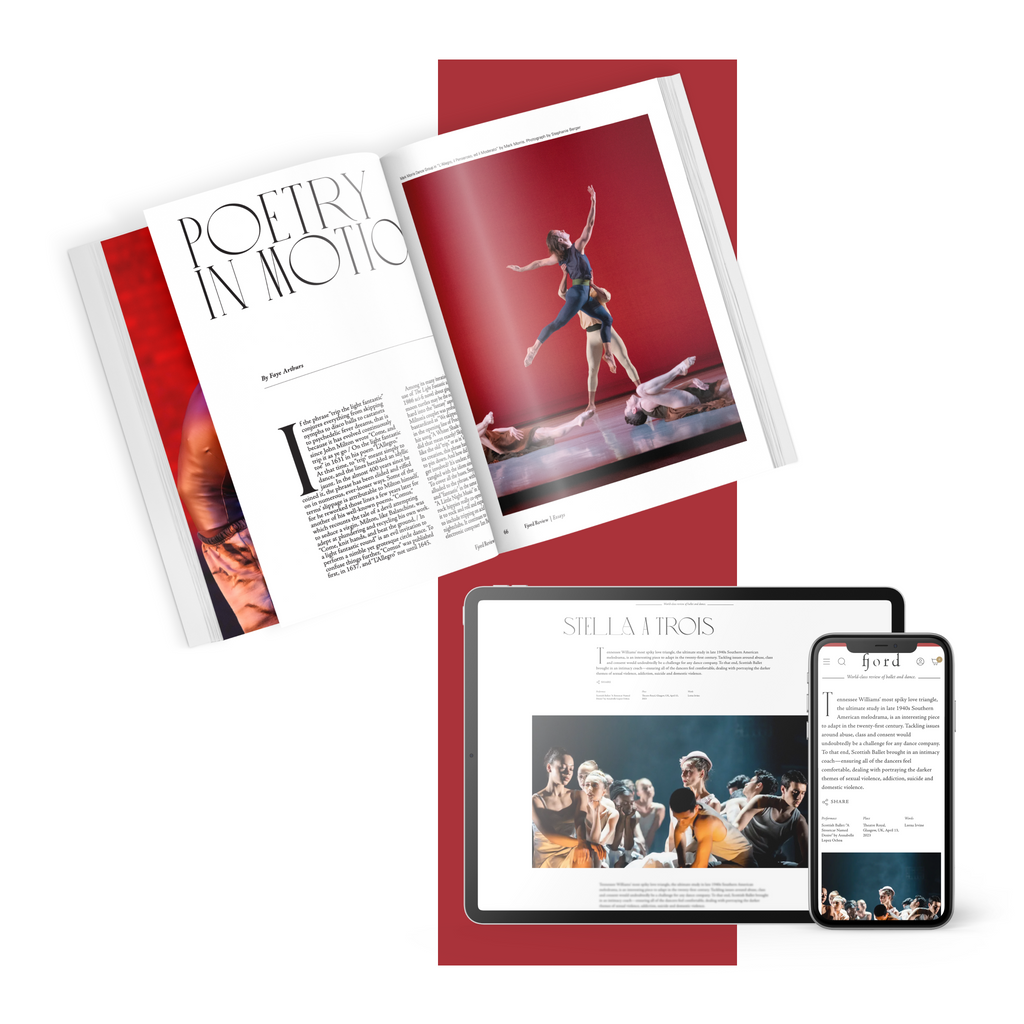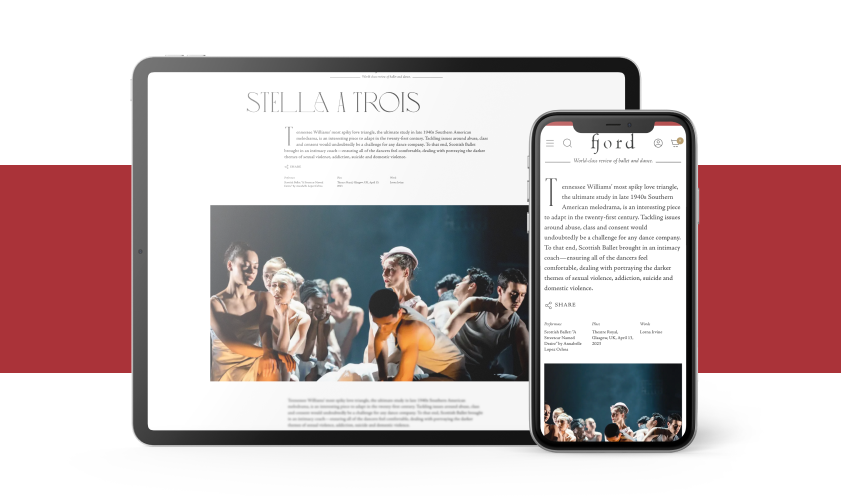 subscribe to continue reading
---
Starting at $49.99/year
Unlimited access to 1000+ articles
Weekly writing that inspires and provokes thought
Understanding the artform on a deeper level
Already a paid subscriber? Login
Featured
The Guggenheim Museum's beloved behind-the-scenes New York dance series, Works & Process, was founded in 1984 by philanthropist Mary Sharp Cronson. 
Continue Reading
The late Alvin Ailey famously set his sights on creating "the kind of dance that could be done for the man on the streets, the people."
Continue Reading
Good Subscription Agency