When terpsichorean stars align, magic can happen. Such is the case with Hubbard Street Dance Chicago, a troupe founded 40 years ago by Lou Conte and directed by the indefatigable Glenn Edgerton since 2009. Edgerton comes to his role with a prestigious pedigree: Having danced 11 years with the Joffrey Ballet before taking the helm at Netherlands Dance Theater for a decade, his curatorial skills are in full flower as he and his 16-member troupe celebrate Hubbard's four-decade anniversary.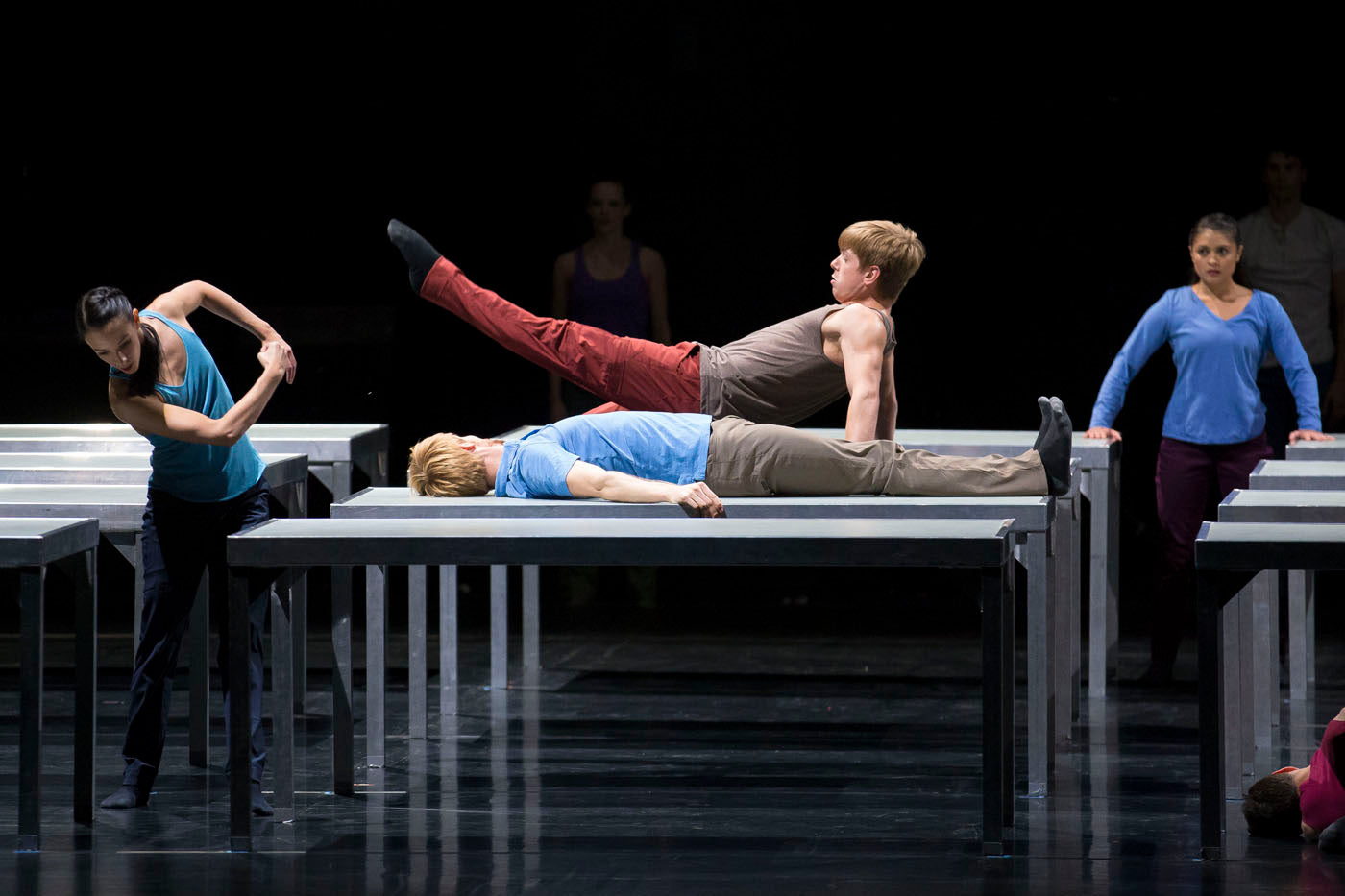 Hubbard Street Dancers in "One Flat Thing, reproduced" by William Forsythe, from left: Ana Lopez, Florian Lochner, foreground, David Schultz, and Alicia Delgadillo. Photograph by Todd Rosenberg.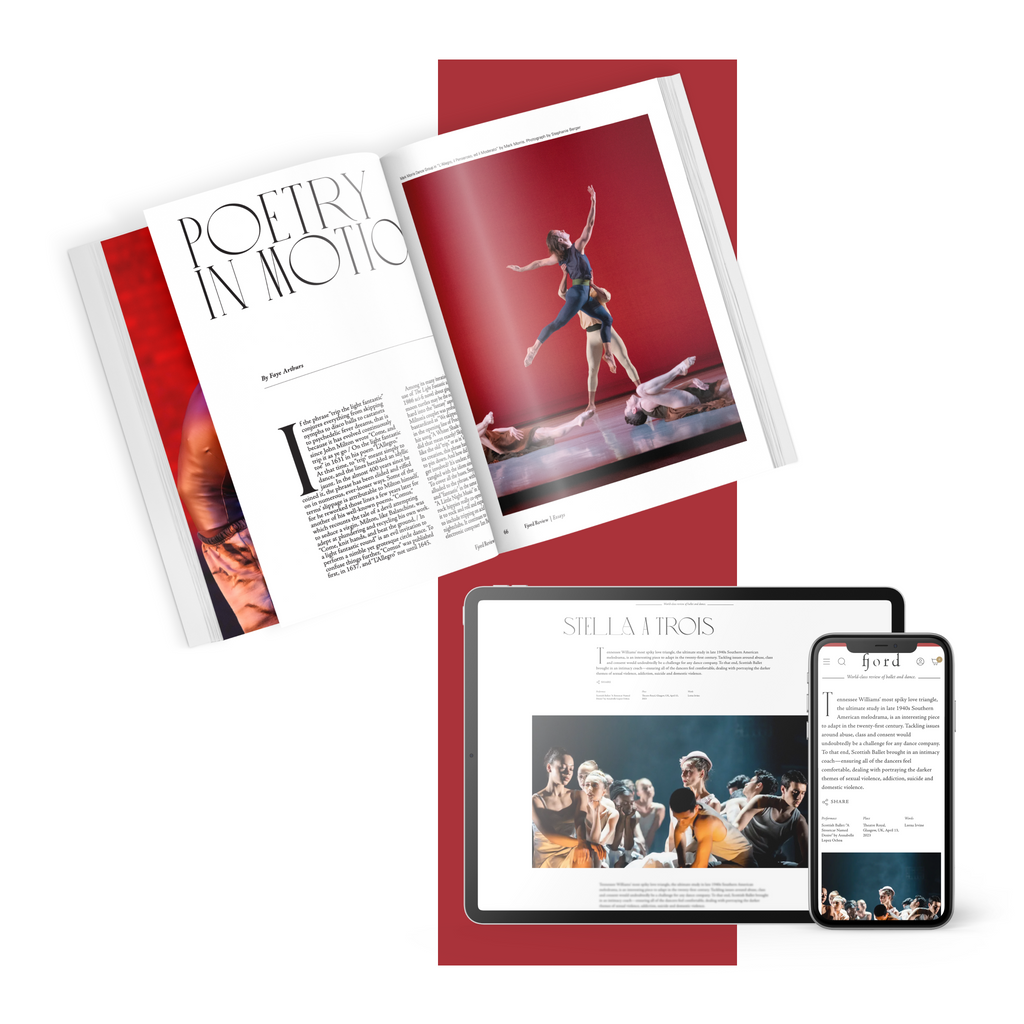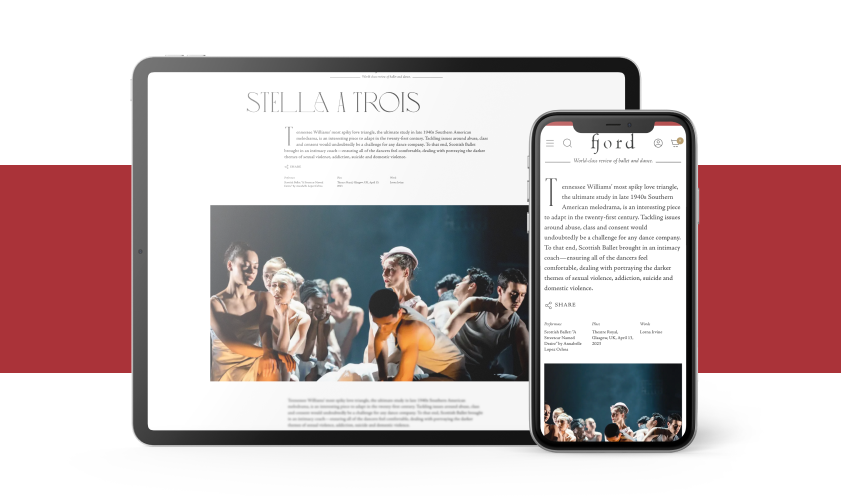 subscribe to continue reading
---
Starting at $49.99/year
Unlimited access to 1000+ articles
Weekly writing that inspires and provokes thought
Understanding the artform on a deeper level
Already a paid subscriber? Login
Featured
Watching Matthew Bourne's reworked version of the "star-cross'd lovers," I was briefly reminded of Veronica, played by Winona Ryder, in the dark 1988 comedy by Daniel Waters and Michael Lehmann, Heathers,...
Continue Reading
Overheard after the curtain drop on "Theme and Variations," the opener of English National Ballet's latest mixed bill: "Well, it was very Balanchine!" 
Continue Reading
Good Subscription Agency