Designed by Alice has been a go-to for dancers for whimsical ballet skirts, and luxurious handmade accessories such as silk scarves and scrunchies. DBA has just released a bodysuit in the signature Somefish design, a jewel-toned watercolour reminiscent of the sea. We caught up with Alice Williamson, the talent behind the label, to chat about the new line, running a business during the pandemic, and her creative projects.
Tene Ward in bodysuit by Designed by Alice. Photograph by Karolina Kuras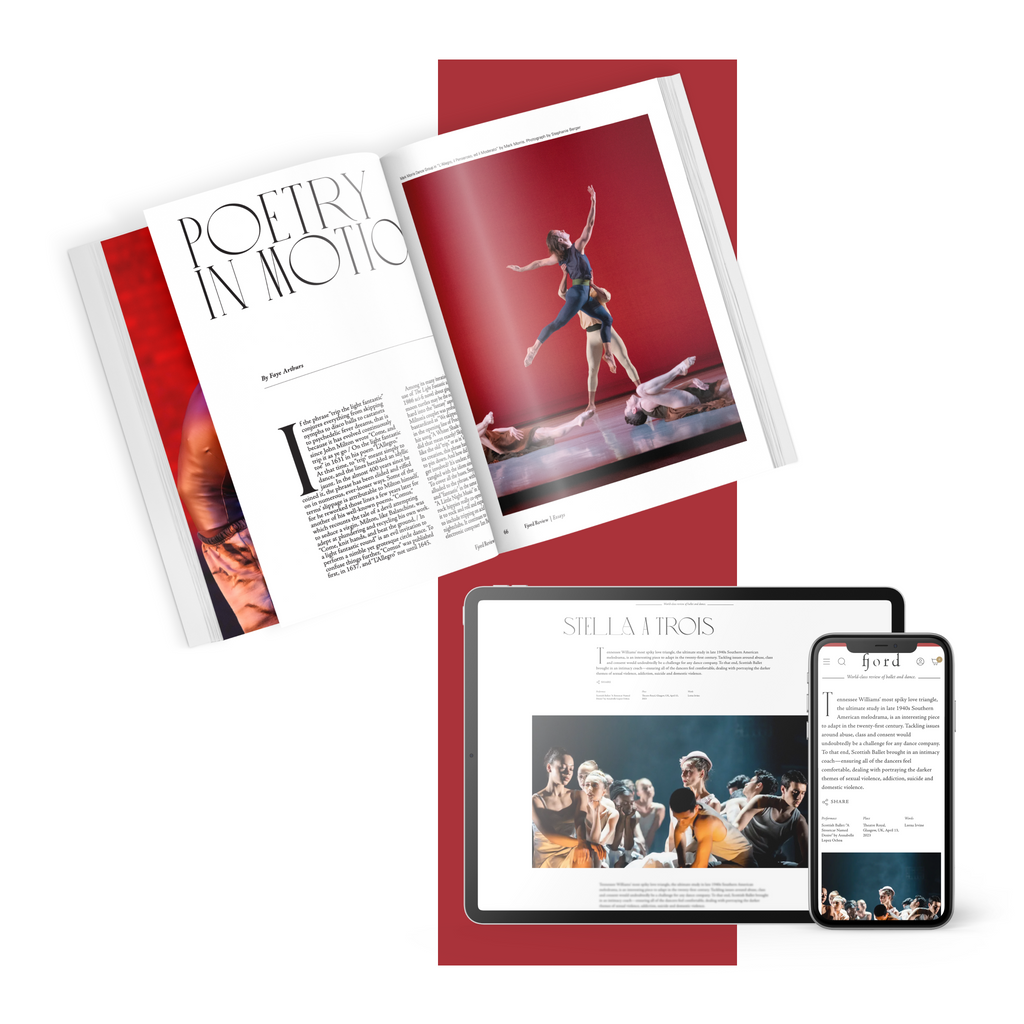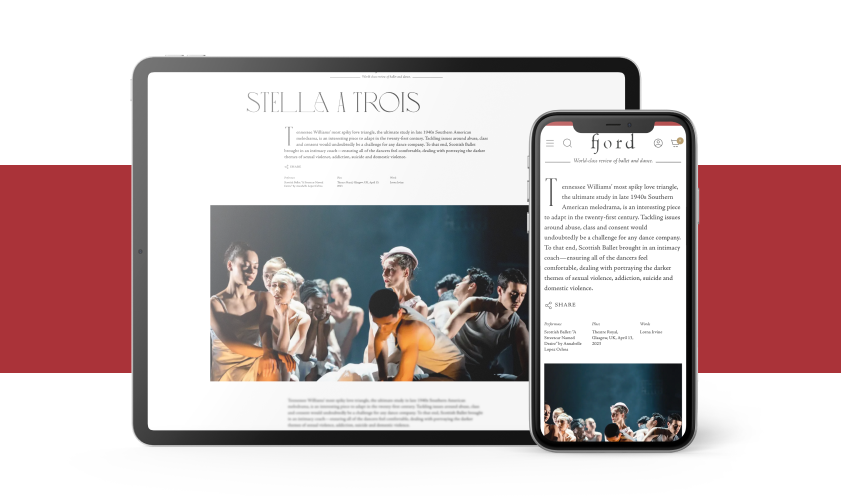 subscribe to continue reading
---
Starting at $49.99/year
Unlimited access to 1000+ articles
Weekly writing that inspires and provokes thought
Understanding the artform on a deeper level
Already a paid subscriber? Login
Featured
The Guggenheim Museum's beloved behind-the-scenes New York dance series, Works & Process, was founded in 1984 by philanthropist Mary Sharp Cronson. 
Continue Reading
The late Alvin Ailey famously set his sights on creating "the kind of dance that could be done for the man on the streets, the people."
Continue Reading
Good Subscription Agency