Hua Hsu wrote in March for the New Yorker a quarantine-inspired piece about the BBC radio show "Desert Island Discs." The program, which began during World War II as "part of the BBC's broader effort to make life during wartime slightly more bearable" as Hsu puts it, presents interviews with cultural icons from various fields who are each asked to prepare a list of eight tracks that they would bring with them were they to be stranded on a desert island. Hsu uses "Desert Island Discs" to further his own investigation of the role of music in our lives and particular cultural moment, and, more profoundly and pertinently, to think about the underlying question of the show: "How do you find meaning in total isolation?" In the radio recording studio, the question takes a hypothetical form: What would you grasp for, in a song, if you were forced into isolation? In the midst of our current pandemic, the question becomes more literal: What do you listen to, to find meaning for yourself, now that you have been "forced" into indefinite isolation?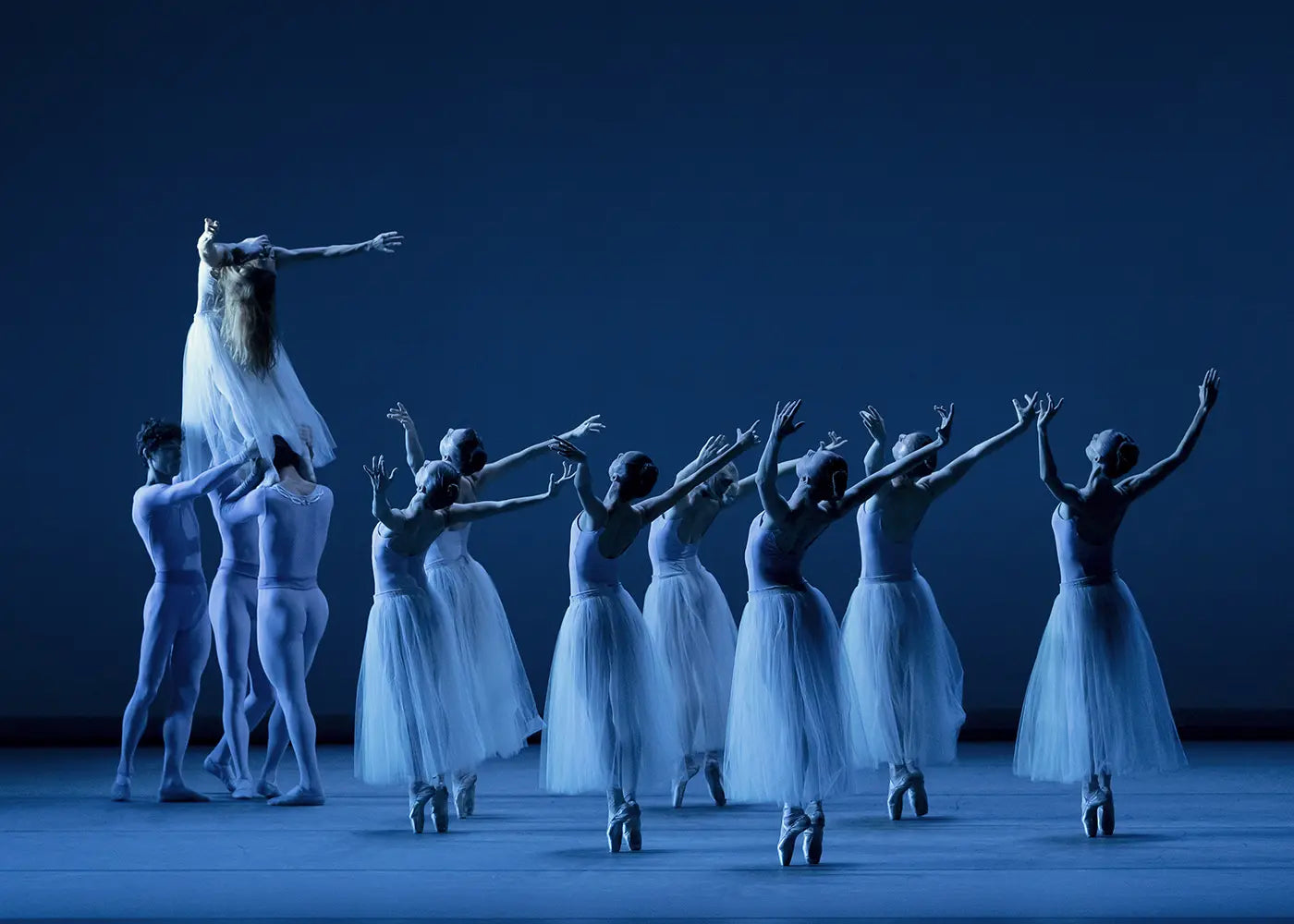 Miami City Ballet in George Balanchine's "Serenade." Photograph by Paul Kolnik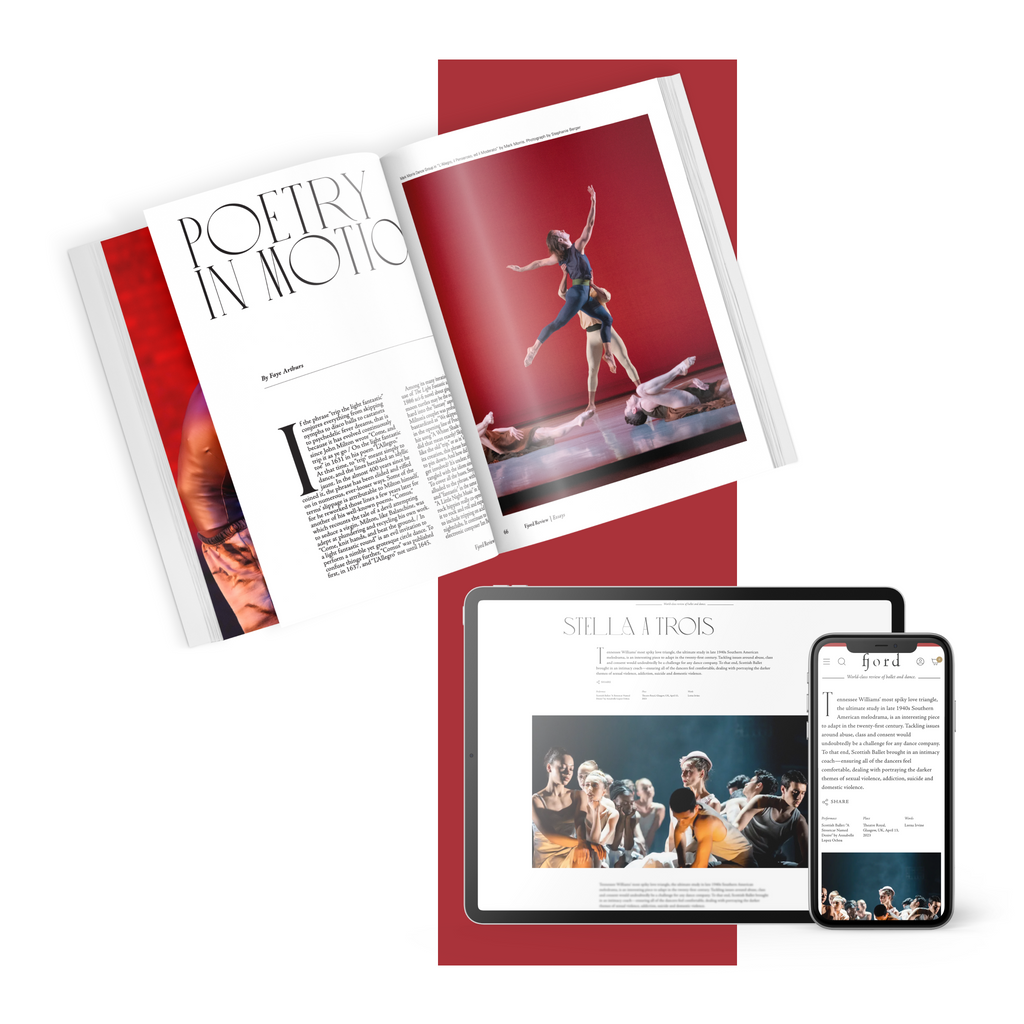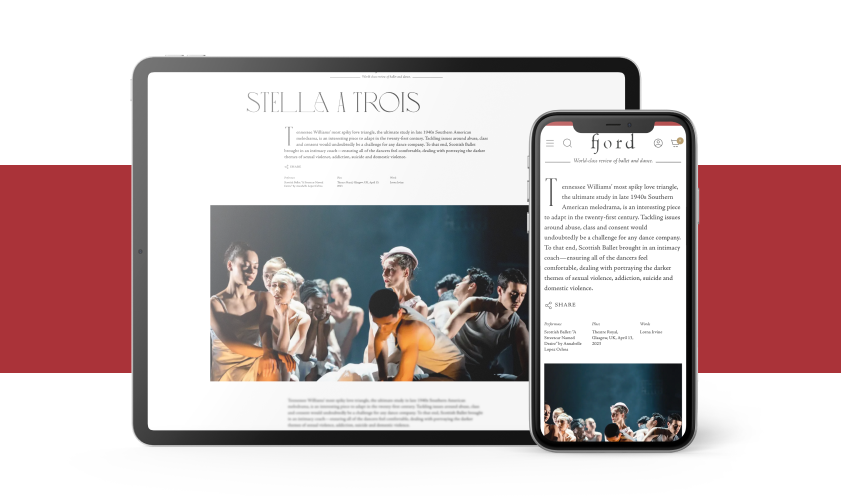 subscribe to continue reading
---
Starting at $49.99/year
Unlimited access to 1000+ articles
Weekly writing that inspires and provokes thought
Understanding the artform on a deeper level
Already a paid subscriber? Login
Featured
Watching Matthew Bourne's reworked version of the "star-cross'd lovers," I was briefly reminded of Veronica, played by Winona Ryder, in the dark 1988 comedy by Daniel Waters and Michael Lehmann, Heathers,...
Continue Reading
Overheard after the curtain drop on "Theme and Variations," the opener of English National Ballet's latest mixed bill: "Well, it was very Balanchine!" 
Continue Reading
Good Subscription Agency